Here in the west we are six to eight weeks away from most archery seasons opening up. With prep time getting short a lot of folks are looking at broadheads trying to decide what to shoot. Both fixed blade and expandable broadheads have advantages and disadvantages, but in the article I will be focusing on fixed blade style broadheads.
Generally fixed blade broadheads have a reputation for durability and toughness. They are supposed to be a little harder to tune for really good arrow flight, but are said to offer better penetration than an expandable broadhead. The benefits of quality fixed blade broadheads are immense, but they are not all created equal. A good broadhead will be constructed of quality materials. Have a robust blade retention system for replacement blade styles. And will feature a durable and solid leading point. Fixed blade broadheads can generally be sorted into two categories. Solid blade and Replacement blade. Within these two categories you will have single bevel two blades, standard two blades, three blades and four blade designs. Each of these configurations will all have different advantages.
A two blade single bevel broadhead with a long gradual cutting edge will generally be the most efficient cutting and penetrating broadhead. Standard edge, two blades will be right behind, but with only two blades the wound channel can be slim. Shot placement with this style of broadhead is key. Any time you add blades to a broadhead like with a three and four blade style you are increasing the surface area of the cutting edge and the wound channel will usually be more expansive.
The smaller the cutting diameter and shorter the length of the broadhead the easier it is to achieve perfect broadhead arrow flight, especially out of higher speed compound bows. Longer two blade style broadheads can have a tendency to plane at higher speeds and longer ranges. The tuning of your bow becomes absolutely key to achieve the best possible arrow flight. Perfect arrow flight improves efficiency and penetration.

Below I have included some of our favorite fixed blade broadheads. We have many more quality options on BlackOvis.com. If you have any quotations about broadheads or anything else gear related please feel free to send us an email, use the live chat function on our website or give us a call!

Whether you select the Single or Double bevel DRT or the all Stainless steel Alpha, these broadheads are super sharp right out of the package and can be resharpened. They are also extremely durable. The modular weight system means any of the Dirt Nap broadheads can be shot as 100 or 125 grains.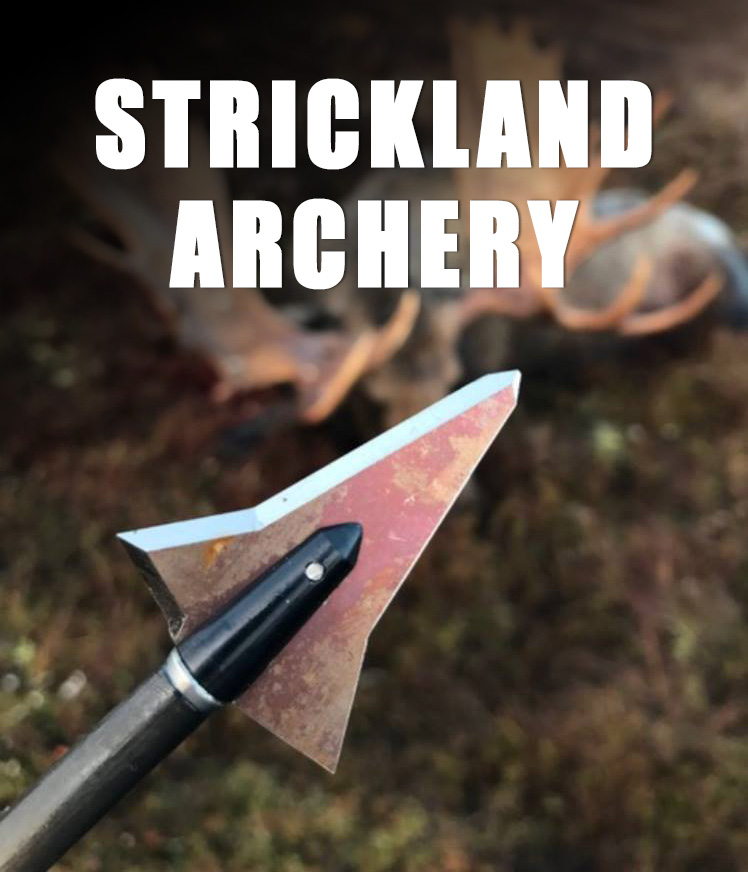 Ultra durable, resharpenable, single bevel broadheads in 100 or 125 grain. If you are looking for the toughest, deepest penetrating broadhead this is it. The Strickland Helix is also a great option for ladies or youth shooting lower poundage bows. The design of this head will help them maximize every bit of penetration energy. Also available in Deep Six.
The Hades Pro and Micro hades pro are offered in 100 or 125 grain and as three or four blade options. The blade retention system is bomb proof and blades are easy to replace. This is one of the best choices for a high speed bow setup. These broadheads are tough, sharp, and fly like darts. Deep six is also available.

This broadhead is constructed out of the best possible materials. Each one is leather stropped before leaving the factory which makes them scary sharp. The resharpenable design means you can touch them up at home. Available with either a ½ inch or ¾ inch bleeder blade options and standard or Deep Six.

The Exodus by QAD comes in a standard or swept back blade option and either standard or Deep Six. The easy to replace blades fit over the shaft of your arrow making this head extremely durable and compact. Flight with these broadheads is superb even out of the fastest setups.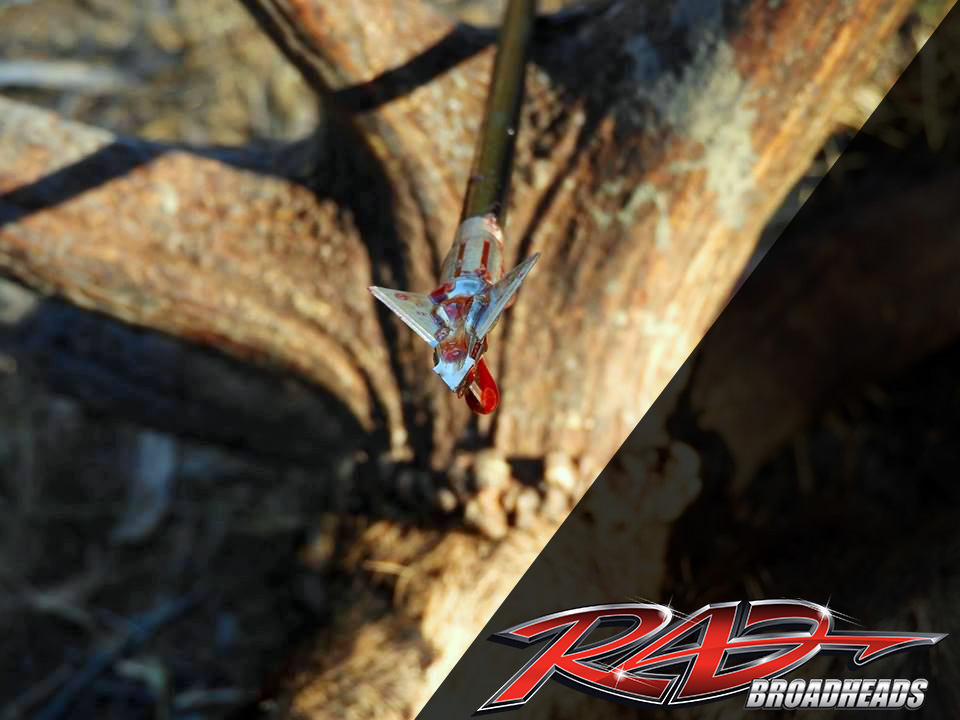 Whether it's the Rival, VanDyke, or DelMastro the replaceable blade broadheads are ultra sharp and easy to tune. The non vented blade models are also one of the quietest broadheads on the market. Available in 100 or 125 grain and standard or Deep Six.

The Shuttle T is one of the best flying broadheads available. The replaceable blades are always sharp and the blade retention system is solid. The A-TAC is designed to be the toughest four blade broadhead on the market.

The 3 blade Striker V2 and 4 blade Striker X are super accurate replaceable blade broadheads that tend to fly extremely well. New for 2020 they also have the Montec M3 which is a solid construction 3 blade broadhead. If you liked the old Montec you will love the M3. One piece design with solid non vented blades the M3 is ultra durable and quiet.