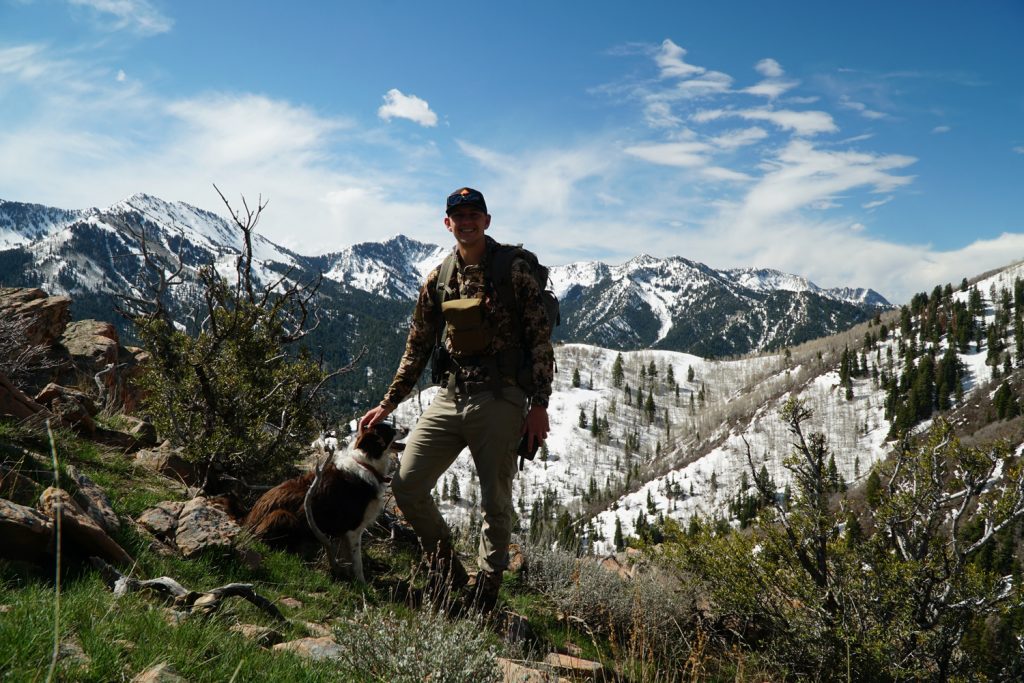 Summer scouting for fall tags is right around the corner and there is no better time than now to dial in your clothing system. Generally, summer scouting starts in early July when the deer have migrated back to their summer range high in the mountains. Scouting trips will require hiking long distances and durations to finds the caliber of animal you will be looking for. Wearing the proper clothing will make scouting trips more comfortable and allow you to spend more time looking for animals. Some of the elements that you have to contend with are heat, rain, and occasional snow. With such a wide variety of weather conditions having proper apparel for all conditions is needed. Below are five clothing items that are perfect for early-season scouting. 
Sitka Lightweight Hoody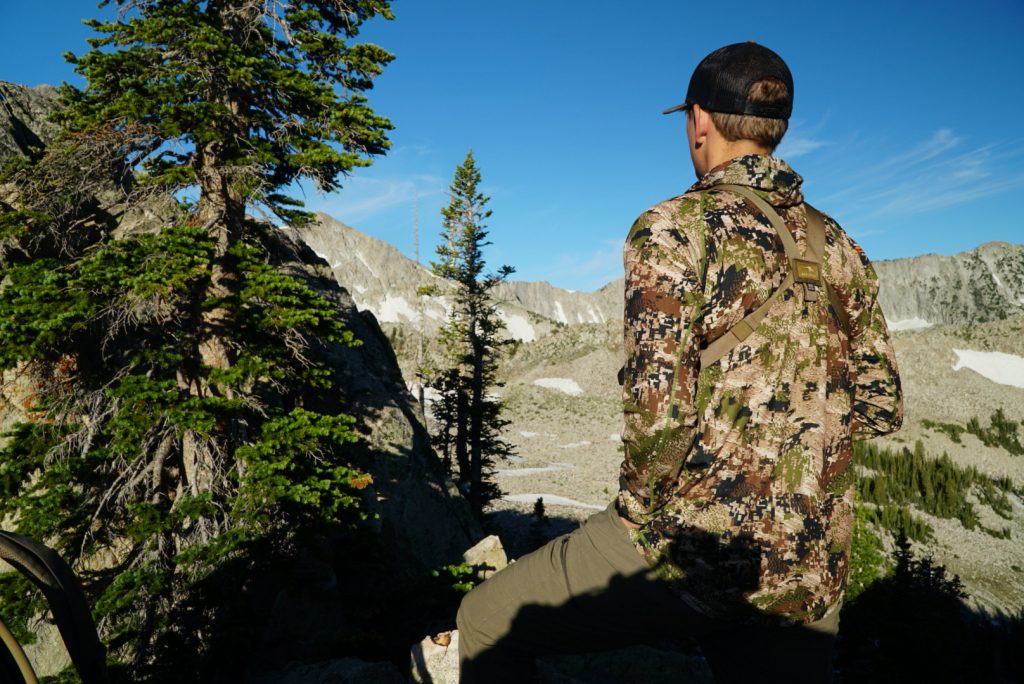 Summer scouting temperatures can reach up to 90-100 degrees throughout the day. With such high temps, you might be wondering why you would wear a hoody with long sleeves. The lightweight hoody is a foundational layer built with long sleeves and a form-fitting hood that acts as a moisture-wicking base layer. The CORE series of lightweight hunting hoodies feature a quick-drying knit to actively wick moisture away from the skin, offers a center half-zip for ventilation on the go, a built-in facemask for quick concealment, and a chest pocket for small storage needs. The hoody also allows you to stack on insulation during changing conditions and activity levels.
BlackOvis Cottonwood Creek Lightweight Pant
When choosing a technical scouting pant there are three items that I am looking for: lightweight, durable, and stretchy. Hiking can be brutal trying to reach remote locations searching for animals and having a pant that can take the abuse of bushwhacking off-trail and lightweight to stay cool and wick moisture while hiking. The Cottonwood Creek pant is super lightweight at only 12 ounces. It checks all the boxes of a perfect early season pant design: lightweight, stretches, and highly breathable hunting pant that is as durable as it is comfortable.
Sitka Dew Point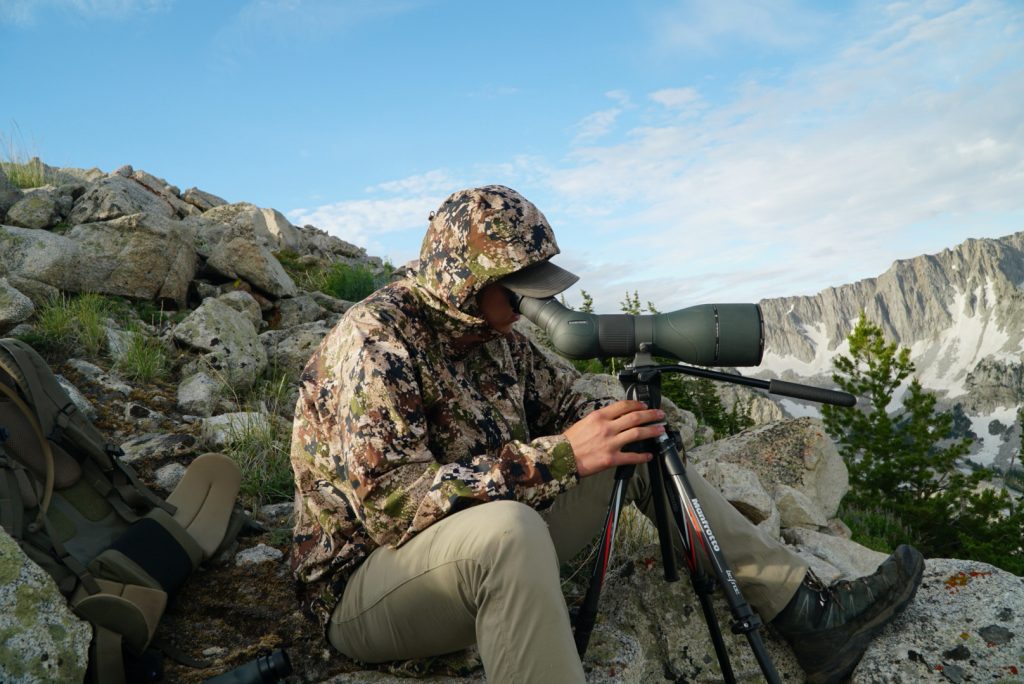 Although summer weather can be somewhat predictable, I always pack a rain jacket. There are a few reasons that you should carry a rain jacket 100% of the time: first is the obvious reason for a rainstorm, second is to provide an extra layer for wind and cold, and third is bug protection. Bugs can be horrendous during summer scouting and there is nothing more distracting than fighting off bugs while glassing. Sitka's 3-layer GORE-TEX Dew Point Jacket offers lightweight waterproof protection for volatile weather that is breathable and compressible in your pack.
Farm to Feet Damascus Lightweight Crew Sock

Taking care of your feet is important to hike the needed miles throughout the day. Socks can make a huge difference is managing moisture and blisters. The Farm to Feet Damascus sock is the perfect all-around lightweight sock for summer scouting. With Farm to Feet's most advanced features and a fine-tuned blend of cushioning and ventilation, these lightweight merino wool socks offer superior comfort and moisture management. These socks have stood the test of time and are a need for your kit.
Sitka Ascent Glove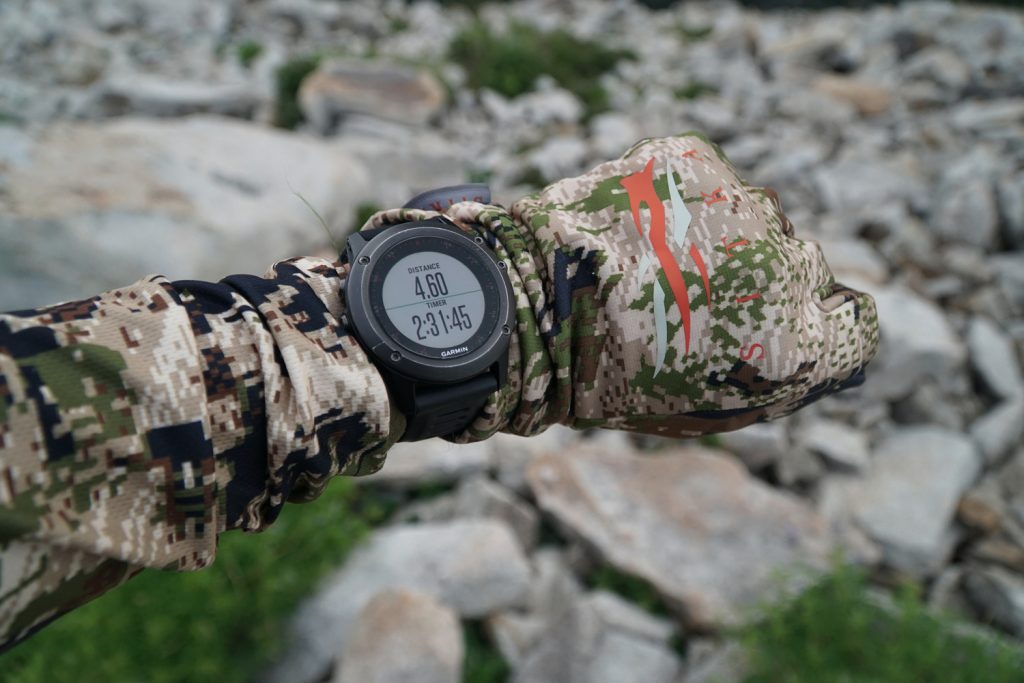 Gloves are a great addition to your early-season scouting apparel. Scouting requires tedious miles exploring new areas, being off-trail, and cold morning glassing sessions. The Ascent Glove is a lightweight, built tough, and complete dexterity glove. This gives it extreme durability while still allowing you to feel everything. This glove will give great versatility throughout the day and perfect to include with your gear.