Finding the perfect rain jacket can be a daunting task. Finding the right one for your hunting style and the weather in which you will be hunting can be difficult without trying them out in the field. While searching for the best Sitka Rain Jacket for your hunt, it's nearly impossible to find comparisons for the 3 jackets Sitka offers. The Stormfront, Cloudburst, and Dewpoint are all top of the line rain jackets by Sitka, but the one for you may be different than the one you were planning on buying. Here is a breakdown of each jacket: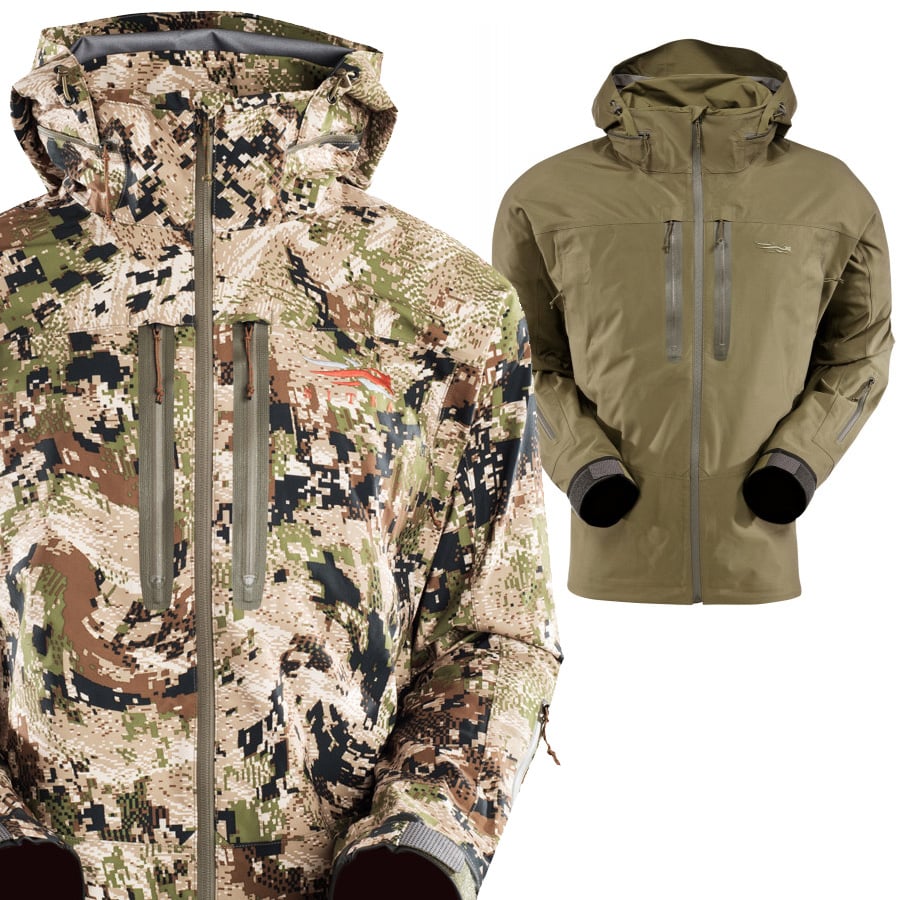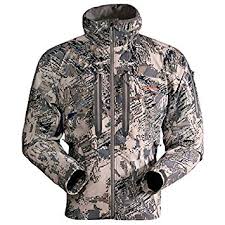 Stormfront Jacket
Cloudburst Jacket
Dewpoint Jacket
Price
$599.00
$349.00
$399.00
Weight
22.00 oz: Medium24.00 oz: Large
18.30 oz:Medium20.80 oz: Large
12.70 oz: Medium14.40 oz: Large
Features
Most durable hard-shell in Sitka's line
Foldaway Hood
Extended Tail
Water tight cuffs
4 Strategicaly located pockets (2 chest, 2 sleeve)
Pockets are placed to be easily accessed with a pack on
Elevated hand pockets to keep rain water out
Pit-Zips
Most versitile in Sitka's line
2 Hand pockets
2 Chest pockets
1 Sleeve Pocket
Hood Zips into collar
Pull Cords for Hood in chest pocket
Pit Zips
Lightest weight
Most packable
Ideal for the ounce counter
Pit Zips double as hand pockets
1 True Pocket (Chest)
Type of Hunting
Extended periods of time in wettest conditions. Perfect for more time in the brush. Alaska is a great fit for the Stormfront. Weight is not your first concern
Hunting with a pack, but not concerned about weight. Great for the occasional heavy rain storm. Ideal for early archery bow hunting with the August storms
Backpacking - Count those ounces! Not spending hours each day in rain jacket. You don't need lots of features, just want to stay dry!
Fabric Details
3 Layer Gore-Tex Fabric
3 Layer Gore-Tex Laminate
3 Layer Gore-Tex Fabric
Technology
Micro Taped SeamsDWR Finish
Micro Taped SeamsDWR Finish
Micro Taped SeamsDWR Finish
Hunting Conditions
Torrential downpour for days
Heavy to Intermediate rain
Light to Intermediate rain for shorter periods of time
Ok, ok I know, it's a chart with a bunch of info on it. So I am going to tell you short and sweet what rain jacket to buy depending on where you will be hunting.
Stormfront: You will be hunting in long periods of rain, sometimes for days. This is perfect for the guy that needs to wear his rain jacket while bushwacking or hiking through dense brush. Alaska comes to mind for the Sitka Stormfront Jacket. So if you have a trip to Alaska, get the Sitka Stormfront Jacket.
Cloudburst: This is the rain jacket I use the most. I don't worry too much about the weight I am packing in since I am usually on day hunts or maybe an overnighter. I get all of the features of the Stormfront with a bunch of pockets, but I won't be diving through brush so I don't need the full durability of the Stormfront Jacket.
Dewpoint: This is for the backpacker. The guy counting ounces that is going to be hunting bivy style and needs the waterproofing of Gore-Tex but does not need the features with pockets and a stowaway hood.
Also while you are looking for rain jackets, don't forget the rain pants!
Whichever you choose, it will keep you dry! Backed by Gore-Tex's Lifetime warranty, you can rest assured that it won't leak, won't break down, and if it does Gore-Tex will hook you up.