65 Days 11 Hours and 41 Minutes.  That is the time we have left until archery season begins here in Utah. As I gear up for this years deer and elk hunt I have been looking a lot into the gear I use and how I can better prepare myself for the hunt that is quickly approaching.
The purpose of this blog post is to better familiarize you with some of the camping gear that we carry here at BlackOvis.com, but also to share experiences with you so that you can learn from my mistakes. I also have a killer gear list to help you on this year's hunt, whether you will be backpack hunting in Alaska or spot and stalk hunting in Sonora.
"Last year while on the archery deer hunt in Central Utah, we got rained on pretty much every single day. Not just a little sprinkle here or there, but we are talking about torrential downpour each time we were in the field (make sure to get some rain gear!) This lead to one thing... discouragement. It did not matter how much I practiced, how hard I trained, how many bow-hunting movies I watched to get pumped up. I was discouraged. Now I had 1 saving grace, 1 thing that helped me to keep going. My Jetboil stove. A warm meal can really turn your spirits in an instance. With my Jetboil, I was able to get a warm meal at least twice a day. With hot oatmeal in the morning and a hot Mountain House meal in the field, it is what saved my hunt. Although I was not able to fill my tag, I did learn many valuable lessons along the way. 1 of which was the importance of my Jetboil stove, but most importantly that I needed to upgrade almost all of my camping gear for next year's (now this year's) hunt."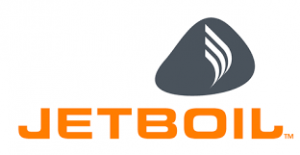 CAMPING GEAR LIST
If you are ready to get serious about hunting, camping and backpacking here is a list I made of all of my favorite camping gear:
Our effectiveness while hunting is so drastically dependent on our time spent out of the field. I am not talking about our preparation time, but more of the time spent in camp. I think back to the times that I was not able to sleep because I had a rock under my sleeping bag, or when the rain-fly tore on my tent (don't go cheap on a tent) and water dripped on my bag all night. The day after, when in the field, I could tell I was not mentally committed to my hunt and I was not 100%. The gear that we use while camping, will drastically improve our hunt, that I can guarantee.
So as the minutes tick down to opening day, make sure that you are fully prepared for when you are in and out of the field. If you have any questions about gear, or have any awesome experiences with items on my recommended gear list (good or bad) make sure to comment below and tell us how they worked for you.