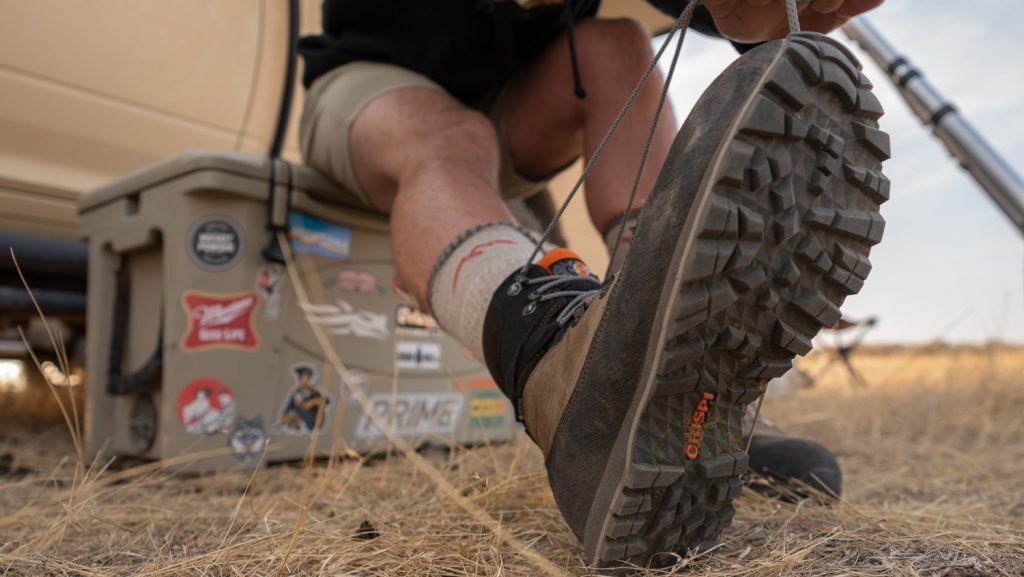 Ahhhh it's finally spring time. The sun is shining, kind of. It's pretty much stopped snowing and draw results are slowly starting to trickle in. Hopefully you have already been out looking for sheds, turkey hunting or maybe setting baits for spring bear. As the temperatures and snow line keep rising, the mud dries out and the runoff slows down. Most of us are cleaning and storing our late season and winter equipment so we can start pulling out warm weather gear. The right warm weather equipment can take you from late spring shed, turkey and bear hunts, into summer scouting and the early archery season.

Until I was well into my twenties I really only had one pair of boots. If I was archery hunting in August, chukar hunting in November or turkey hunting in April I wore the same boots. Sure spring hunts usually came with wet socks and clammy feet. Then on summer scouting trips my feet would sweat like crazy hiking through sagebrush. Wearing two pairs of thick socks in November I may have lost a few frozen toenails in my unsuccessful attempt to keep my feet from freezing. But those were my boots. Having only one pair of boots was and still is a bad system! If you start looking at boots as gear you realize there is not one boot that will do everything. Just like you would never wear that Stone Glacier Grumman Goose down coat you love in December, to check trail cameras in July. Or your Sitka Ascent pants to sit in your treestand in November. Trying to have one pair of boots to wear year round on every hunt and scouting trip is going to lead to discomfort or worse at some point.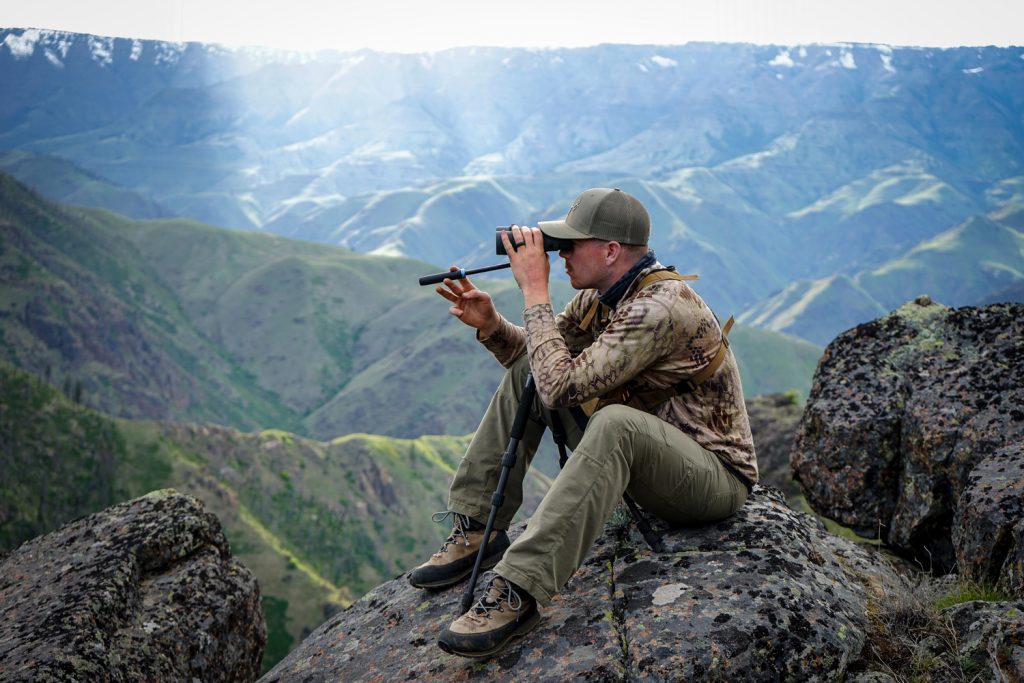 Warm weather boots are a vital piece of gear that can increase your comfort and make your time in the field more productive. These boots are generally lightweight, highly breathable and when compared to a full featured mountain hunting boot relatively, inexpensive. Hunters today have access to an amazing array of quality gear, and footwear is no exception. Finding the best warm weather boot for you is easier than ever. Here are just a few of my favorites.
Note: Crispi uses a flex rating from 1-5 to describe the stiffness of their boot models. A boot with a 1 will be the most flexible, with a 5 being the stiffest option. Within the Crispi line any boot with GTX in the title will have a full GoreTex liner.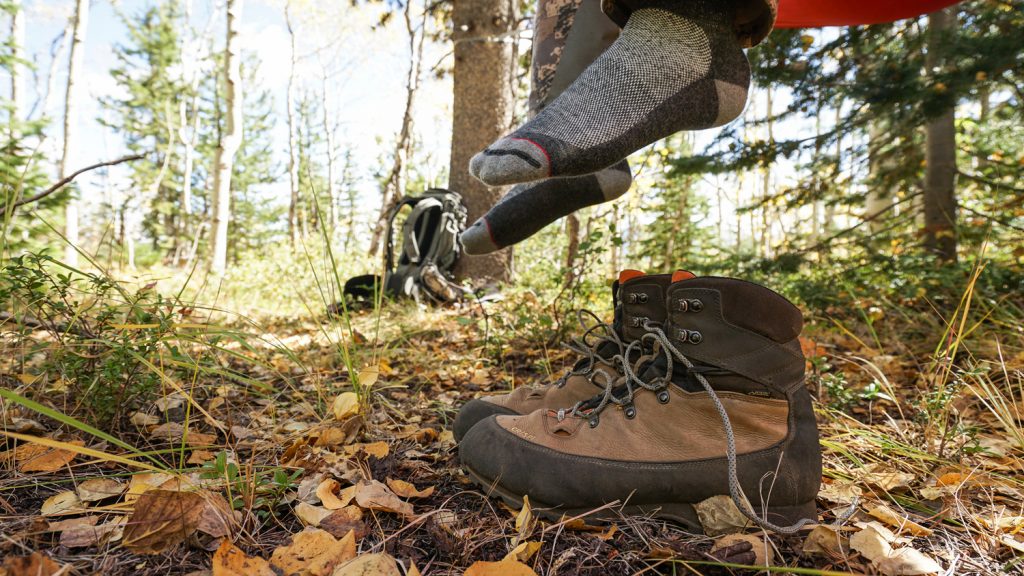 Crispi Lapponia GTX

With a flex rating of 2 the Lapponia is one of the most flexible boots Crispi offers. It features a nubuck and suede upper with a triple stitched PU coated rand. Both of which provide excellent durability and protection against cactus punctures and abrasion from rocky terrain. The Synthetic tongue helps sweat evaporate through the top of the boot keeping your feet dryer and more comfortable.

Crispi Summit GTX

The 3 flex Summit has been an extremely popular boot for Crispi for a few years. The upper is constructed with a water repellent suede and highly durable cordura fabric. These materials work together to provide a lightweight, breathable boot that is still highly durable. The EVA foam midsole and Vibram outsole offer fantastic shock absorption and help increase comfort. The Summit at 1.5 pounds is also one of the lightest boots in the Crispi line.
Crispi Valdres Plus GTX

The Valdres seems to be a boot that has flown under the radar a bit. It is built from the ground up to meld lightweight design and durable materials. The 3 flex Valdres features the same dual density polyurethane midsole found on the bestselling Guide and Nevada, along with an ultra durable nubuck leather upper. It has a similar synthetic tongue as the Lapponia to aid in breathability and evaporation. If you are looking for a rugged boot but don't necessarily need a full featured mountain hunting boot, the Valdres may be just the ticket.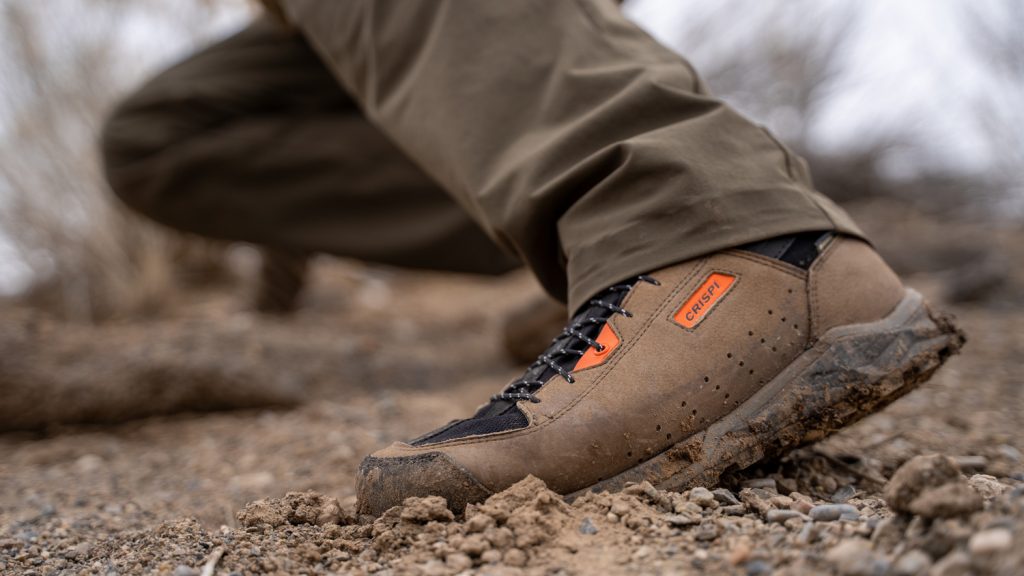 Crispi Attiva Mid GTX

The Attiva Mid is the newest boot in the Crispi line. It was just introduced in mid April. Based on the popular low cut Attiva. The Mid is a 2 flex boot that features a full GoreTex lining and the Crispi Speed lace system. This is the lightest and one of the most breathable boots Crispi offers. It probably would not be the best choice for carrying a heavy pack in rough country, but for a super lightweight summer scouting and warm weather hunting boot the Attiva mid is tough to beat.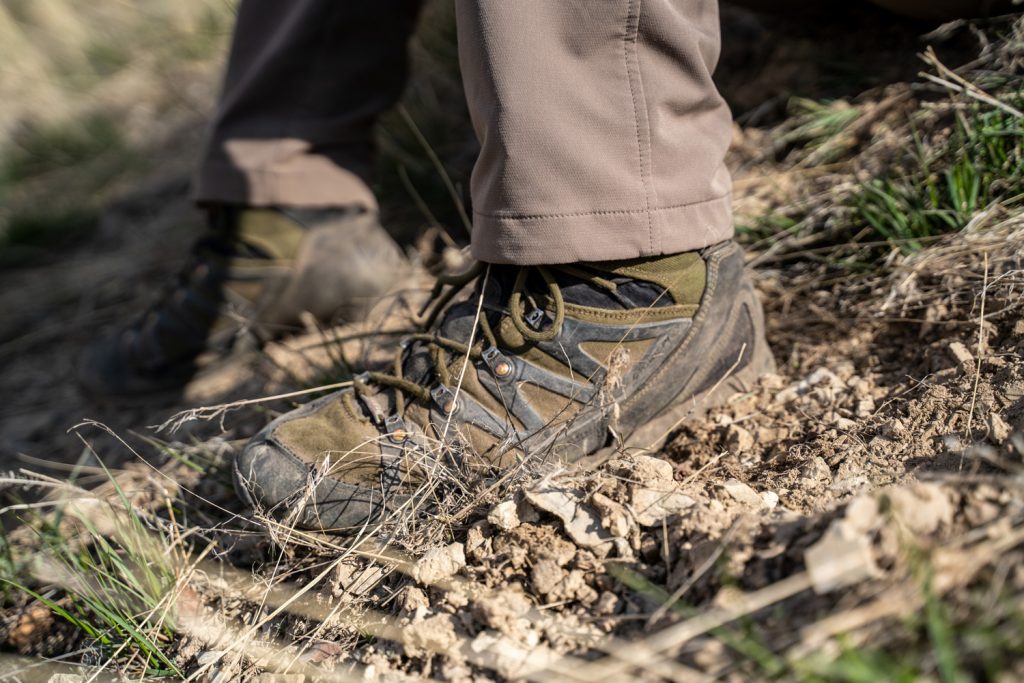 Crispi Thor GTX

The 4 flex Thor GTX is one of the most eye catching boots on the market. The stiffness of the sole and rugged PU Tec cordura upper material give you an ultra breathable boot that is rugged enough for steep and rocky terrain. If you have not worn a stiff boot before the 4 flex may take some getting used to, but it really shines in steep uneven terrain. Weighing in at 1.25 lbs the Thor is the lightest 4 flex boot Crispi offers.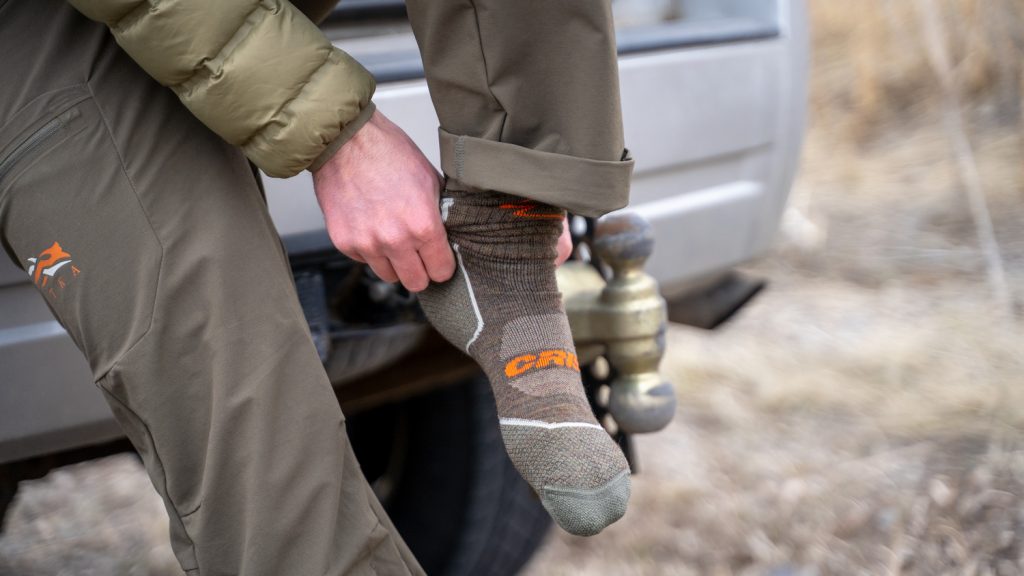 No matter which boot you end up going with, don't forget how important high quality socks are. The moisture wicking and natural scent reduction of a high quality merino blend sock is even more important when temperatures start to climb. The Crispi San Juan, Farm to Feet Damascus, Smartwool PhD light and the Darn Tough Light Hiker are all fantastic options that are lightweight, low cushion and will work with a quality boot to keep you going comfortably. Packing an extra pair of socks in your pack so you can swap during the middle of the day and a little Gold Bond Foot powder is never a bad idea either. As a hunter any time you can expand your gear list it provides us with options and increases our adaptability. Having the right gear for the conditions including terrain, and temperature will increase your comfort and efficiency. Hopefully it gets you out in the field more and lets you enjoy the time you get even more.