The 2016 hunting season was rapidly approaching and I was in the market for some new game bags for the year. I looked into a bunch of different options and brands but had a hard time deciding on what I wanted to go with. I have had some bad experiences with some cheap bags in the past, either not holding meat well, bugs getting in, or bags ripping, so I definitely wanted to get some quality bags this time and save myself the headache.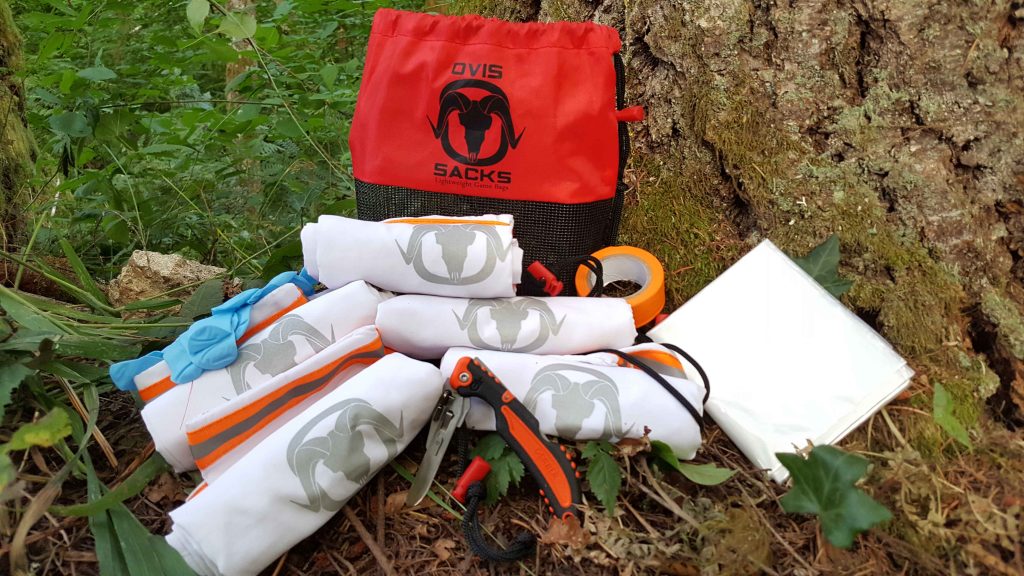 After some solid searching, I found BlackOvis had started making their own high quality meat bags called "Ovis Sacks" and not only that, they put together a Ready-To-Hunt kill kit that included them. The Kill kit they put together was awesome, it comes in two different sizes and had all the essentials needed for when you get your animal down. The difference in size kits determines the size of the meat bags that it comes with, the options to chose from were large and extra large. Each Kit comes with 40' of light weight flagging tape for marking your blood trails, a pair of latex rubber gloves, a 5'x3' plastic sheet for laying out your meat and keeping it clean as you break your animal down, and they give you the option of three knives to choose from. I thought it was super cool they gave you the option of knives, you can choose from a Havalon, Outdoor Edge, and a Gerber Vital. I chose the Large kit and went with the Gerber Vital, the large bags sounded perfect for me, and I have used the Gerber Vital before and really like Gerber products.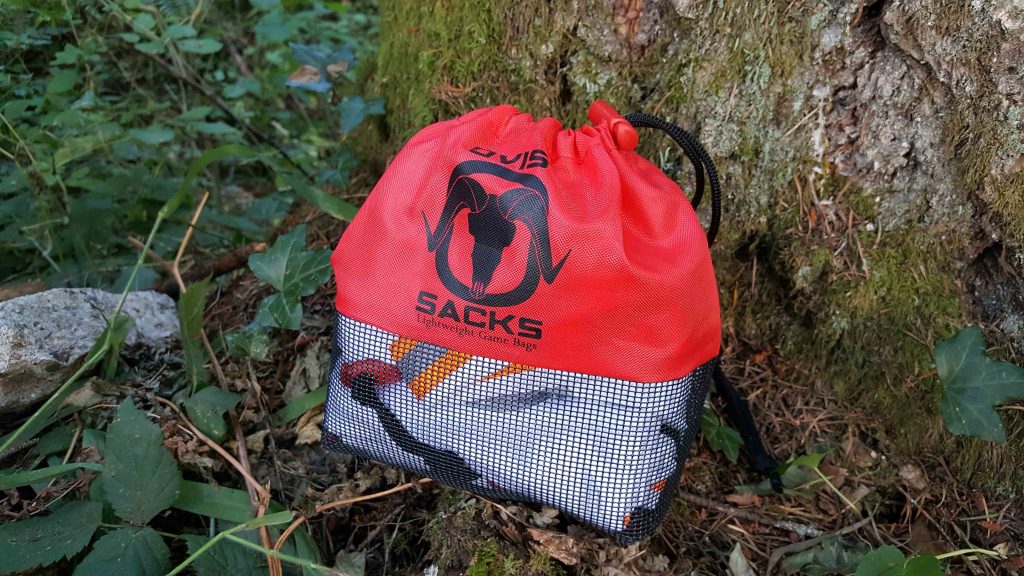 As usual with BlackOvis orders, I received my package very fast. I opened up the kit, and checked out all the included items, I could not have been happier with every thing! The kit came with all the items described above and five meat bags, four 16"x24" quarter bags, and one 14"x18" meat parts bag for backstraps, tenderloins, and other bits you want to bring home. The meat bag construction was on point! They are made from Taslan nylon, so they are super strong and durable, they breath extremely well and are machine washable. They have a sewed on reflective strip around the entire bottom, great for spotting your bags hanging at night with your head lamp, and the draw string on the top is solid as a rock. Being the gear nerd that I am, first thing I did with the meat bags was a durability test and they passed with flying colors. I put a 50 lbs sand bag in them and did a hang and drop test, the bags handled the weight like a champ! The seems didn't even look stressed and they hold their shape with the weight which is crucial for when packing out, nothing worse then your meat balling up in the bottom of you pack on the pack out.
Overall I feel BlackOvis knocked this Kill Kit out of the park, it has all the essential items you need for when the real work begins. the only thing I personally plan to add to the kit, is some 1.8mm reflective guyline for hanging my bags when the time comes. It is super light weight and small and fits perfect in kit. If you are in the market for some new game bags this season, I highly recommend the "Ovis Sacks" and spending a few extra bucks and getting the kill kit, you will not be disappointed.