I love camp stoves. For me, it isn't difficult to explain why they continually draw my attention to that section of the website over and over again. I like shopping for stoves because of what they represent. When I'm confined to the valley floors, slugging it out in the concrete jungle, I need hope. I need to see light at the end of the tunnel. I need to know that I'll be back on the mountain again soon. When I see a camp stove, my mind drifts off to dark mornings and hot coffee. I can almost smell the pre-dawn air. In my minds eye, I'm watching the sun creep down the hillside on its way down to the valley below. The birds are in full chorus. Mule deer are hastily grabbing every last bite of food as they disappear into the shadows. My world is coming alive and for that brief moment, as I shop for camp stoves, the business of life is put on hold and I am free. That's why I love camp stoves!
Have you ever noticed how certain smells, images or a song can instantly transport you back to a former place and time? When I look at stoves, I remember the days spent sitting in the snow with a stove boiling water between my feet. I see my stoves and I remember melting snow on a scouting trip. I remember hiking with my son in the summer until we reached snow line. My mind drifts off to backpack camping with my daughter through the Jewel Basin. I can shop for stoves and reminisce for hours!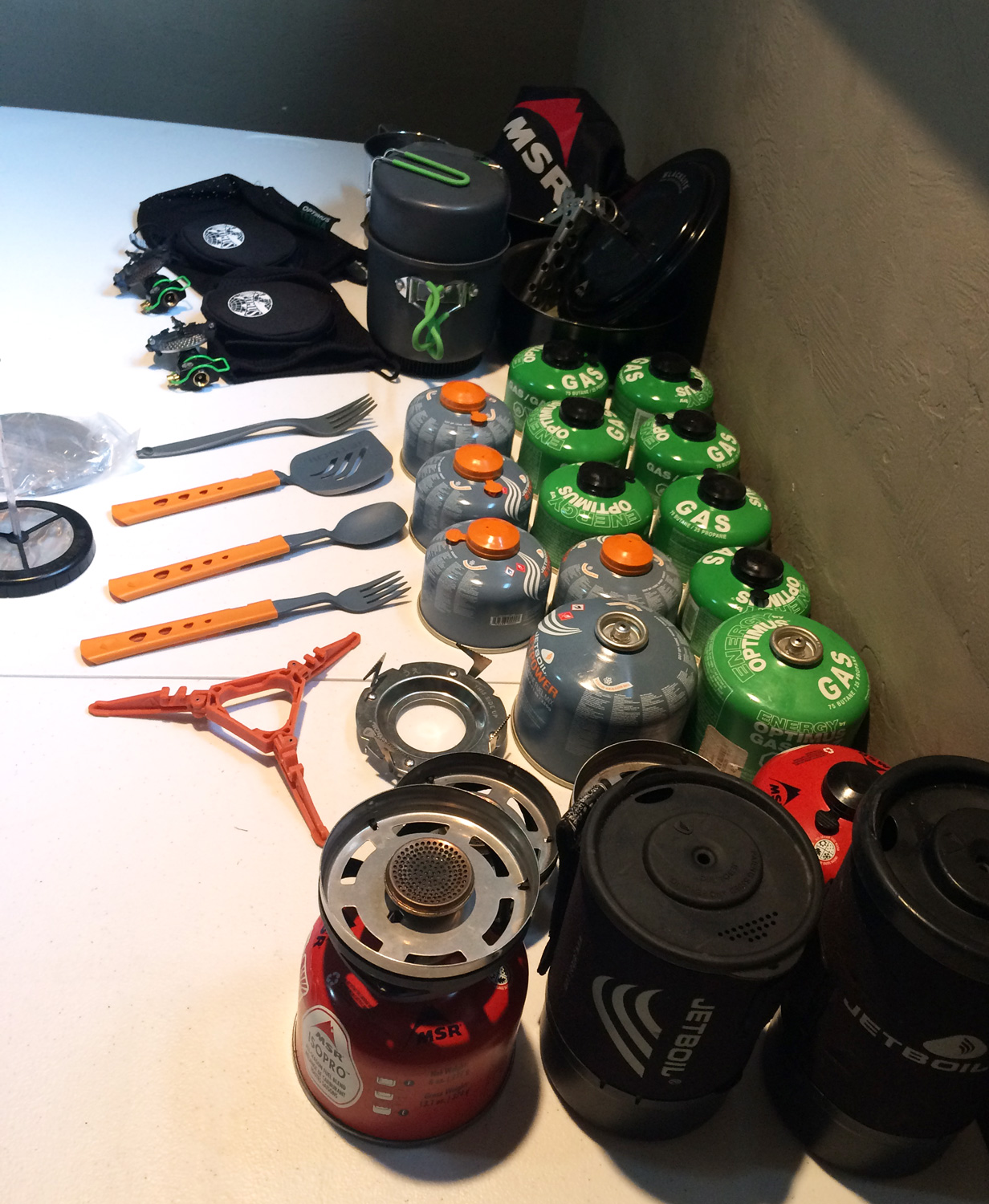 When it comes time to choose a camp stove or a cooking system, there really is "a tool for every job". So let's begin by asking the most basic of all questions, "what is the task that we need our stove to accomplish"? Essentially, we're looking for a heat source. Preferably a heat source that is a smidge smaller than my barbeque grill and a lot more efficient than my smoker.
On one end of the spectrum, I want a stove that it super small and super light. Maybe my wife and I are doing a sunrise hike. I want to toss a stove in my pocket and tuck a small fuel canister in my running pack and go! We don't need a lot of food. We don't need a lot of fuel. I'm not overly concerned about fuel efficiency or boil time. Ultimately, we want a hot drink and a hot meal to go along with the amazing morning views.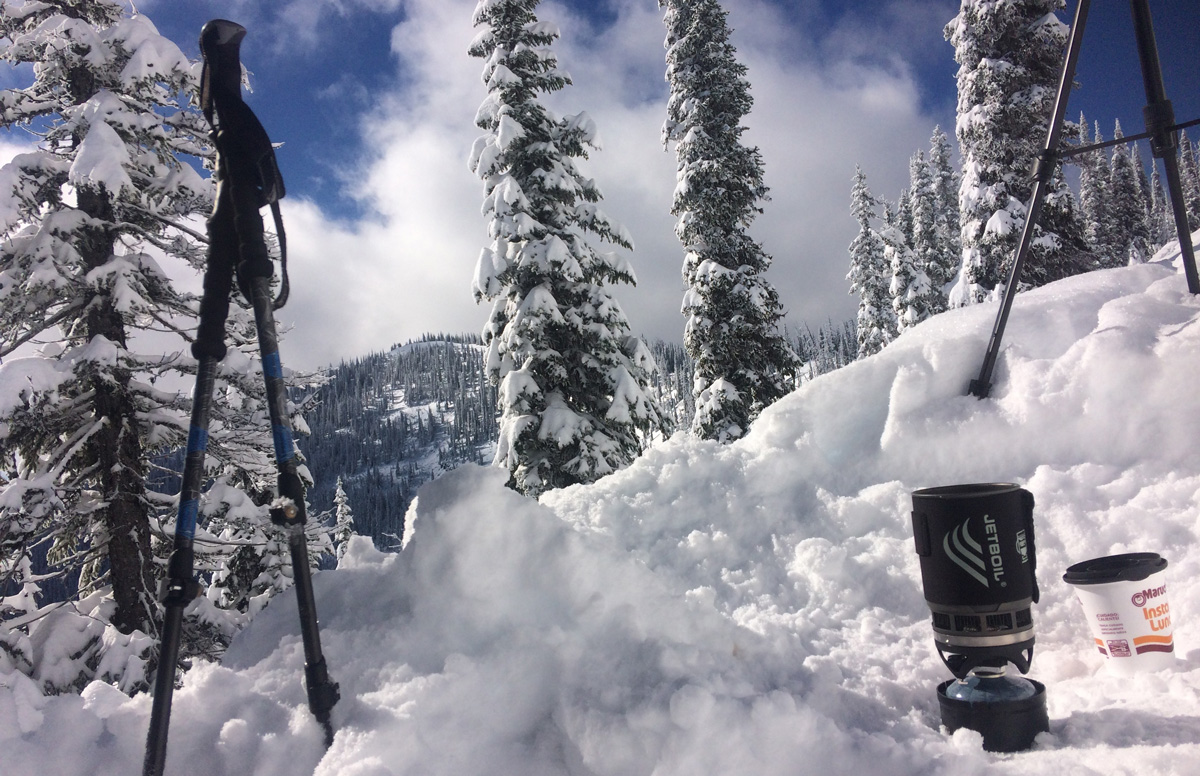 However, as the pendulum swings to the other extreme, I'm also looking to stay in the field for several days at a time. This often takes place in cold conditions and in remote places. Weight matters. Fuel efficiency matters. Quality and dependability matter. There have been times when I had to use unbudgeted fuel to start a fire in wet conditions. I have used my stove as a heat source when my feet were dangerously cold and wet. Unplanned situations arise and I need to know I can count on my gear!
After you identify the job that you need your stove to perform begin to analyze the various features of each stove: stove size, pot size, weight, packability, durability, fuel efficiency and boil time, etc. Then choose the best tool for the job.
Some things to keep in mind:
There is usually a right way and a wrong way to "stack & pack" your cooking system. When stacked incorrectly, you lose storage space. Additionally, you can damage some stove components.
Think outside the box and be creative. There are tons of hacks for utilizing storage space that might not be obvious.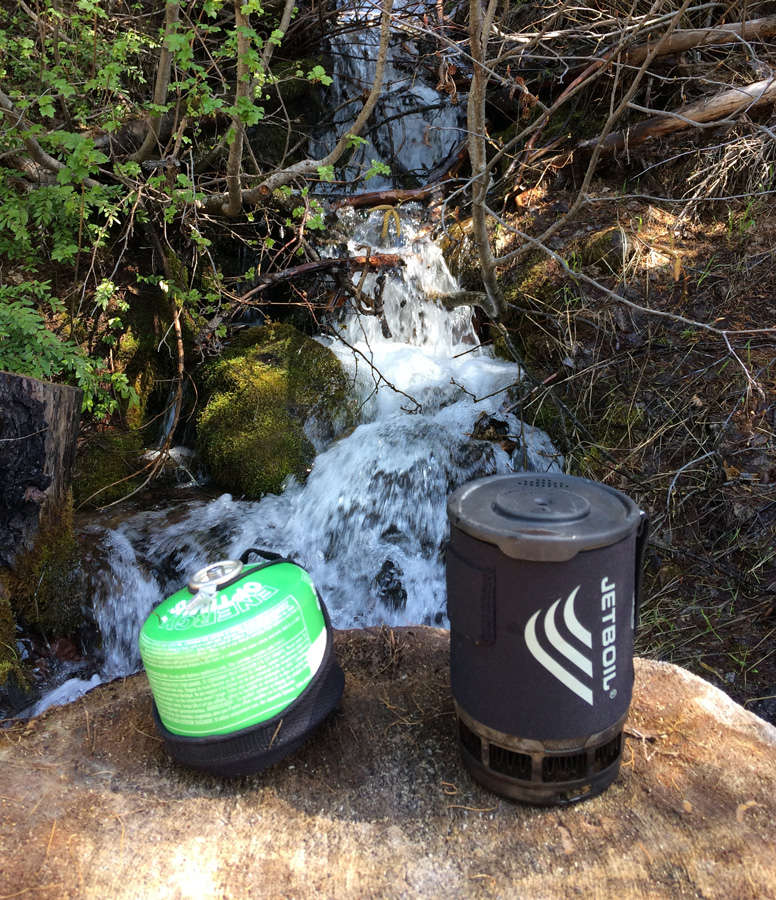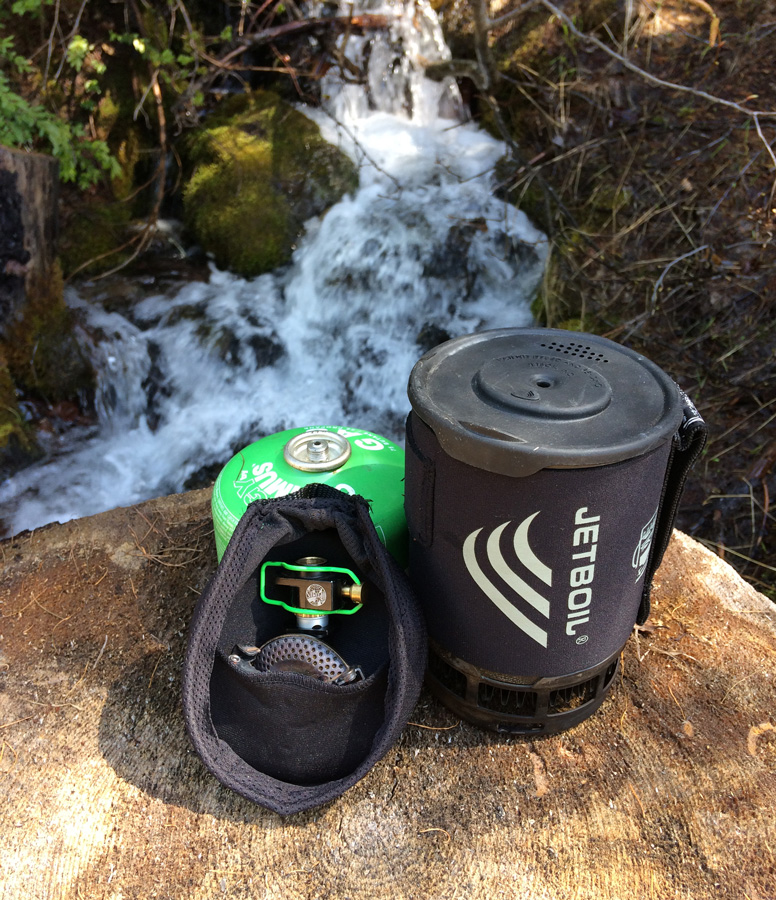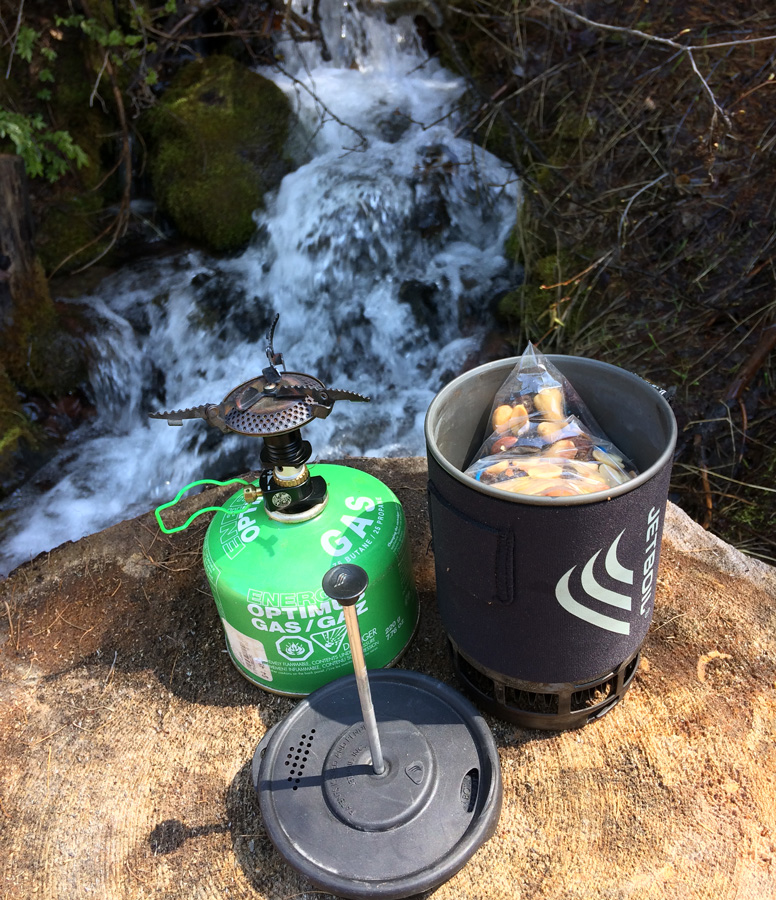 I would also encourage you to avoid the "brand loyalty" mindset. I only buy quality stoves from quality companies. However, I'm constantly mixing it up. I'll heat my MSR pots over my Jetboil stove. I'll pair my Optimus cooking pots with a Jetboil stove over an MSR fuel canister. Don't be afraid to create a camp stove abomination. Take advantage of the features that each item has to offer. Put together the best "Frankenstein" cooking system that you can come up with so that it will meet the need that you have on that occasion. For example, I regularly hunt late in the season when it is extremely cold, lots of snow and always steep. I'm not camping overnight on these hunts, but I want a hot lunch and a hot drink to pick me up and keep me engaged in the fight. I'll save space by tucking my Optimus Crux burner under a fuel canister. I'll slide a jetboil stabilizer (for support) and a coffee press into one of my various jetboil cooking pots. Then, I'll slide a cup-o-noodles into the metal pot, on top of the stabilizer and the disassembled press. The tough cooking pot keeps my cup-o-noodles from getting crushed, which allows me to reuse the styrofoam cup. Of course, this isn't the setup I use every time, but these are the tools I use that day for that job.
More often than not, you'll find me packing my Jetboil just like everyone else. Jetboil's FluxRing design and their hand friendly, insulated cozy propelled them to the front of the line in minds of the public. They are convenient and easy to use. I bought the first generation, 1 liter "tall" Jetboil with the mesh burner and the piezo style ignitor almost ten years ago. I still use it today (minus the piezo) especially when I plan on using the coffee press. I typically pack my Jetboil Zip because it is slightly more compact, but that slight difference can get annoying if you want to press a "cup of joe". The press was designed to sit flush with a 1 liter pot, so when I take a sip from the Zip, my nose gets smashed by the end of the coffee press.
Use your fuel. I always burn the last drop from every can. When I'm going "steep and deep", I need full fuel! However, sometimes all I need is enough fuel for one or two boilings. On these hikes, I'll take a fuel canister that has been previously used. Sometimes I'll even take two, just to make sure I can burn out a can and still have what I need. I hate wasting fuel. Take a stove to work (if you can) and fire up a hot lunch. It's a great way to use up those lingering, almost empty cans. Speaking of fuel, Jetboil's new Joule line has me pretty excited. They claim "liquid fuel performance with canister convenience". That sounds right up my alley! As I mentioned above, I hunt a great deal in the snow and this is when I need my stove the most. Those freezing temps really put a damper on a stove's performance. The MilliJoule looks especially enticing. Hopefully, one will make its way into my gear room before this winter.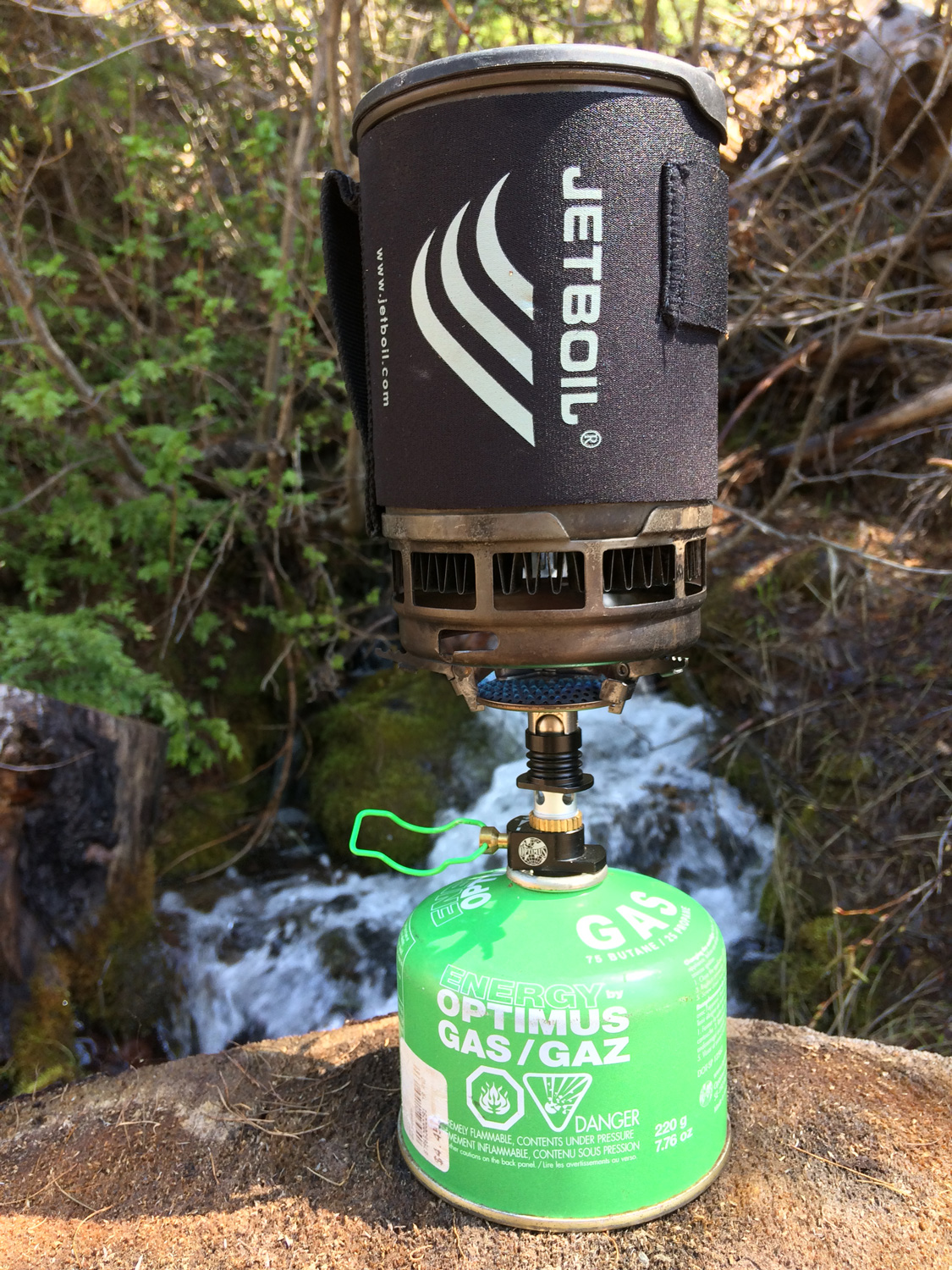 Make wise food choices. You're going to burn out if all you eat are granola bars and trail mix. Once you buy a stove and start eating all the amazing meals Mountain House has to offer, you'll wonder why you waited so long to pull the trigger on a stove. It's a game changer. Just knowing that there will be a warm meal at camp that night helps keep me motivated to stay on the mountain. When the early morning alarm goes off and the "fun" of the hunt is wearing thin, sometimes the only thing that gets me out of that sleeping bag is the promise of an Alpine Aire breakfast skillet. Change it up. Don't risk "food burn out". Put your food providers on a rotation. Mountain House, Alpine Aire and Peak Refuel all offer great options. You deserve more than peanuts and raisins for every meal.
I strongly recommend that you use your gear before you take it into the field. Primarily if you are planning an extended stay. I'll take my stoves to work, use the last remaining drops of fuel and eat oatmeal for breakfast, boil coffee, etc. because something always comes up. The sparker, piezo style, ignitors can get bent or crack and fail. This is a non-event if you remembered to bring your Optimus Handheld Sparky Piezo or an MSR Piezo Igniter, or something similar. Some stoves have excellent regulator designs, while others are difficult to operate with your gloves on. These are issues you want to work through before you're on the shoreline trying to get food in your gut.
Buying a stove is fun. A stove can make an ordinary outing feel like an adventure. Sometimes, your stove means the difference between success and failure. Know what you need your stove to accomplish. Buy a quality stove and enjoy the benefits for years to come.