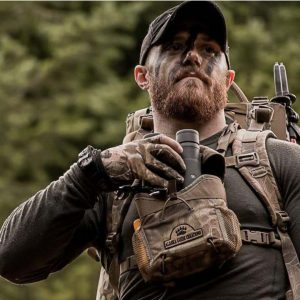 My name is Tyler McCluskey and I am the founder of The Wilderness Elite. Like most of you, I live a regular life, I am a FULL time dad of three awesome kids, a FULL time husband, and I work a FULL time job as a mechanic. Hunting and fitness is my passion,  its tough to find the balance between family, training, and hunting, but with some drive and dedication, it's not impossible. I strive everyday to improve myself and be better then I was yesterday, so I can be more successful in the mountains and in life.
I strive to be,Elite...
Our mission, with The Wilderness Elite, is to show  people the relationship between fitness and the outdoors, how being fit and having a healthy lifestyle will not only make you a better outdoorsman but improve your overall life.  If you are seeking to find your balance, and reach your own health and fitness goals, we offer our services as fitness coaches, and would love to help you EARN YOUR ELITE.