The Badlands XR Bino Harness is a serious game changer. If you're looking for a way to comfortably and easily carry your binos and rangefinder in one, then look no further, the XR bino harness will be your new favorite piece of hunting gear.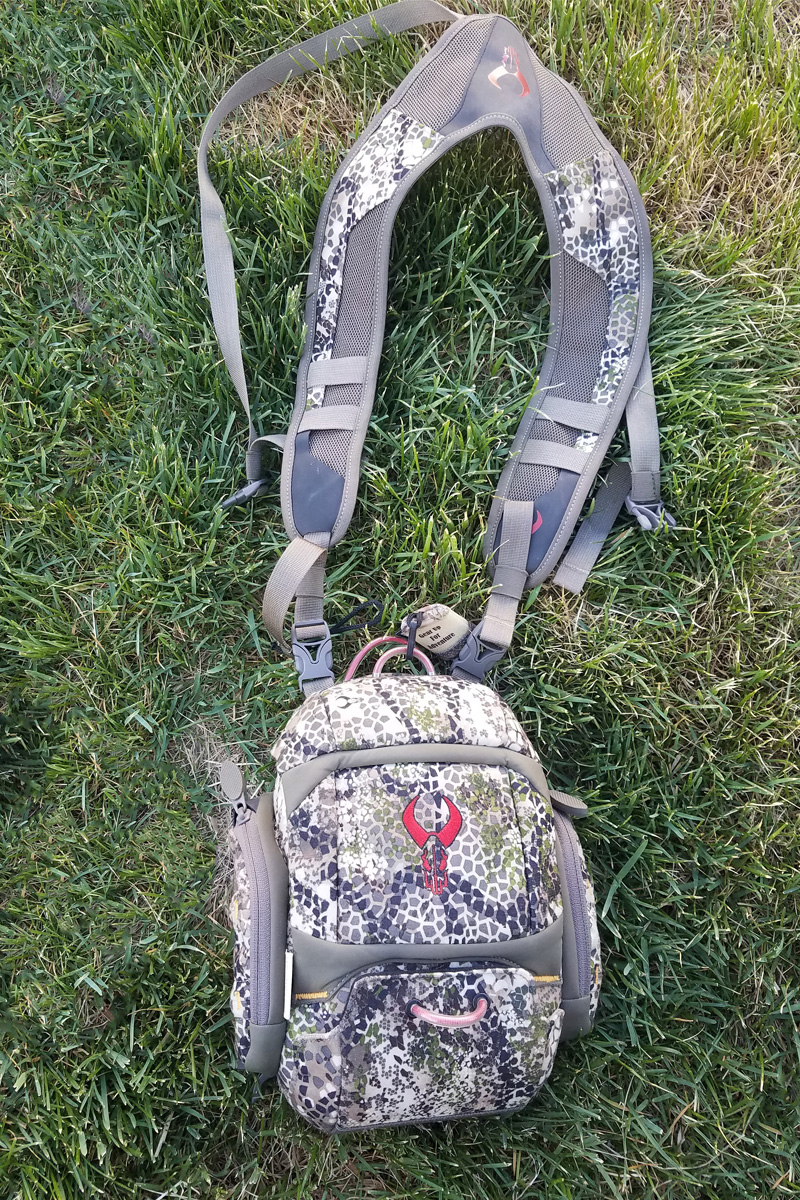 The setup has a separate compartment for your binos as well as your rangefinder, so you won't have to worry about your lens's getting scratched from rubbing together. The bino compartment fits most 10x50 and smaller binos. If you do have a smaller pair of binos, this harness has an adjustable shelf that lies between the bino compartment and the rangefinder compartment. So, whether your binos or rangefinder need more (or less) room, it is completely adjustable to fit your gear.
One of the greatest things about this harness is the fact that there are no zippers. Zippers create unwanted noise and frustration when you're trying to get your gear out in a hurry and a zipper gets caught up. They instead use magnets, you may be wondering if these magnets don't hold very good and fall open constantly, the answer to that is they hold a lot better than you'd expect. The magnets are strong enough to hold the flap on tight to the compartment, even if you bump the flaps or get hung up on something, they still will hold tight. I've taken my harness on a lot of hunting trips and I've never had either compartment come loose, allowing my gear to fall out.
The harness does have built in tethers that you can attach to your binos as well as your rangefinder, so in a case you're looking through your binos or rangefinder and need to hurry and put them down, your gear will be safe from falling out. There is also a built-in rain cover that you can remove if you didn't want it attached at all times.
Not only does this harness carry your binos and your rangefinder, it also has side and rear storage pockets allowing you to carry your accessories, with 3 extra pockets you can carry your lens cleaning patch, calls, knife or even a snack as well as anything you desire.
The binos I have are the Vortex 12x50 Diamondback Binos. Badlands sells this bino harness saying that 10x50 and smaller fit in the case, but my 12x50's fit perfect even with my rangefinder in the pack with it.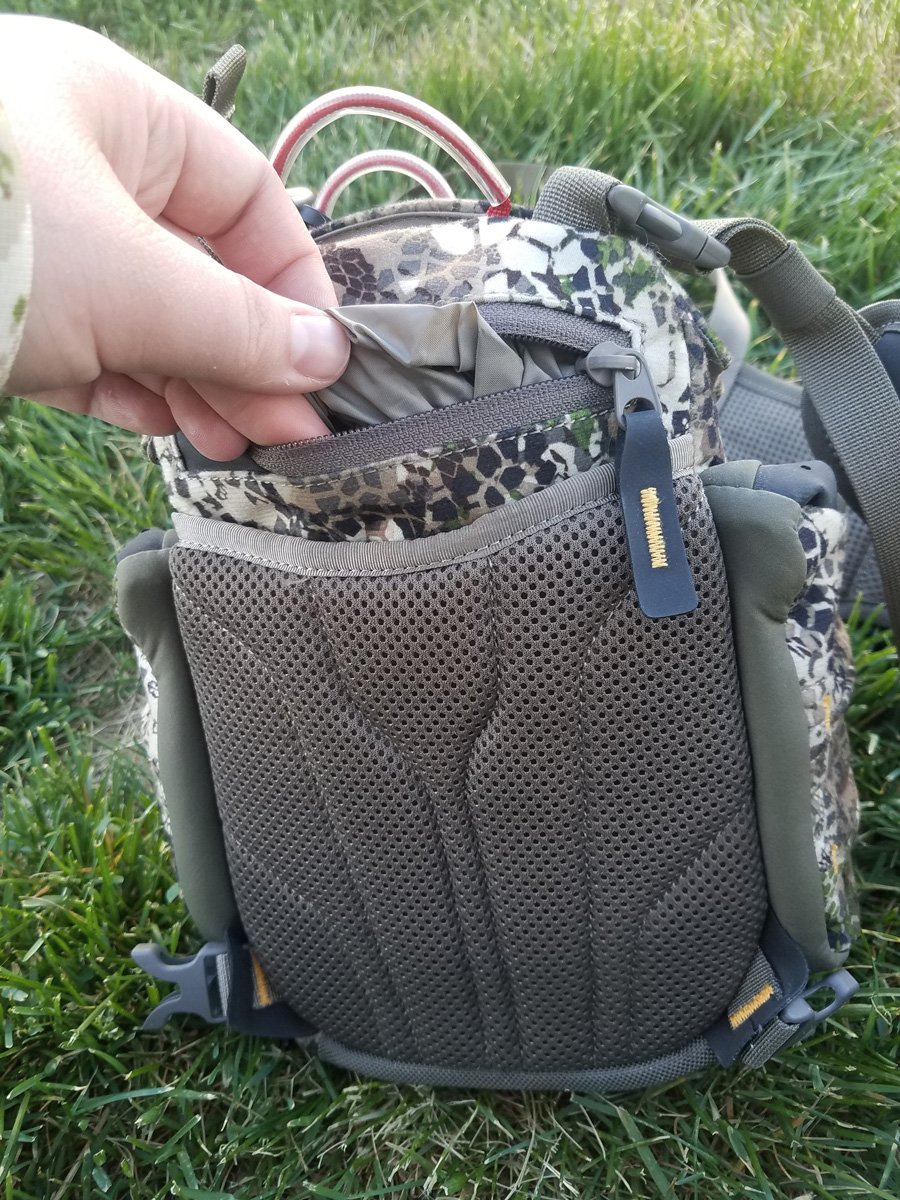 The overall weight is 1 lb. 6 oz. so it doesn't add much more weight for you to carry. The harness is comfortable to wear, it doesn't hurt my shoulders or neck and I don't feel any added pressure to those areas either. All around this harness is now a necessity for me when I'm packing my hunting gear. Badlands seriously outdid themselves on the Bino XR harness, but as hunters, we are glad they did.