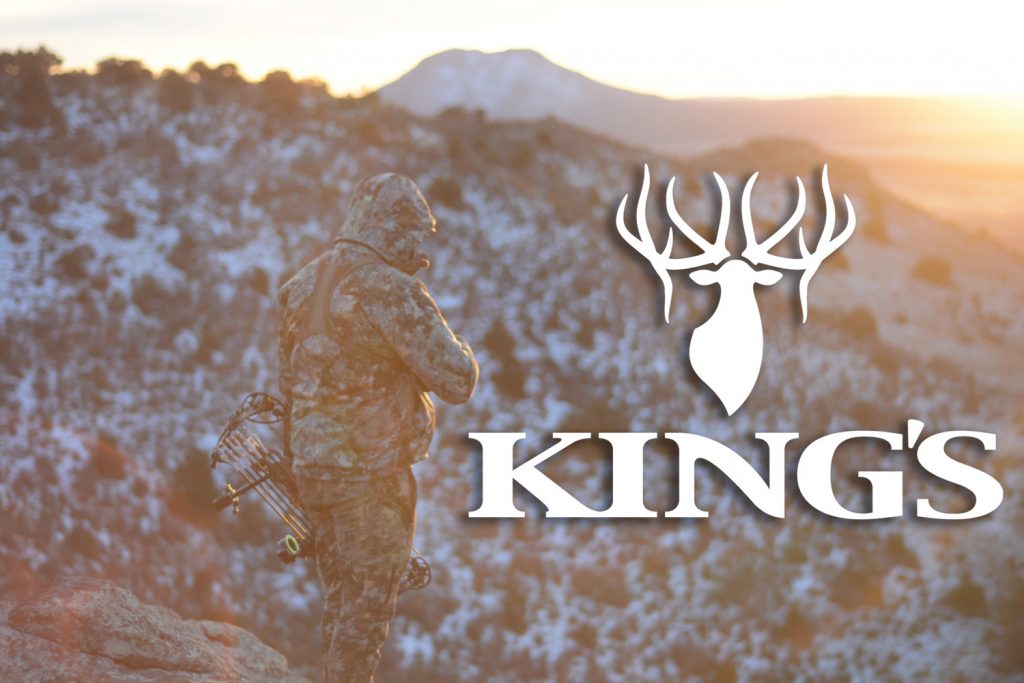 What comes to mind when you think layers? Maybe, onions? Maybe, perhaps a 7-layer dip on game day (mmm………7-layer dip)? Or maybe layers of clothing? For the sake of this article, I am going to discuss clothing layers. More specifically, the XKG layer system from King's Camo. My intention for this article is to dive into the system I have put together and discuss what XKG is, why I chose what I have, and the conditions I have experienced with it.
What is XKG?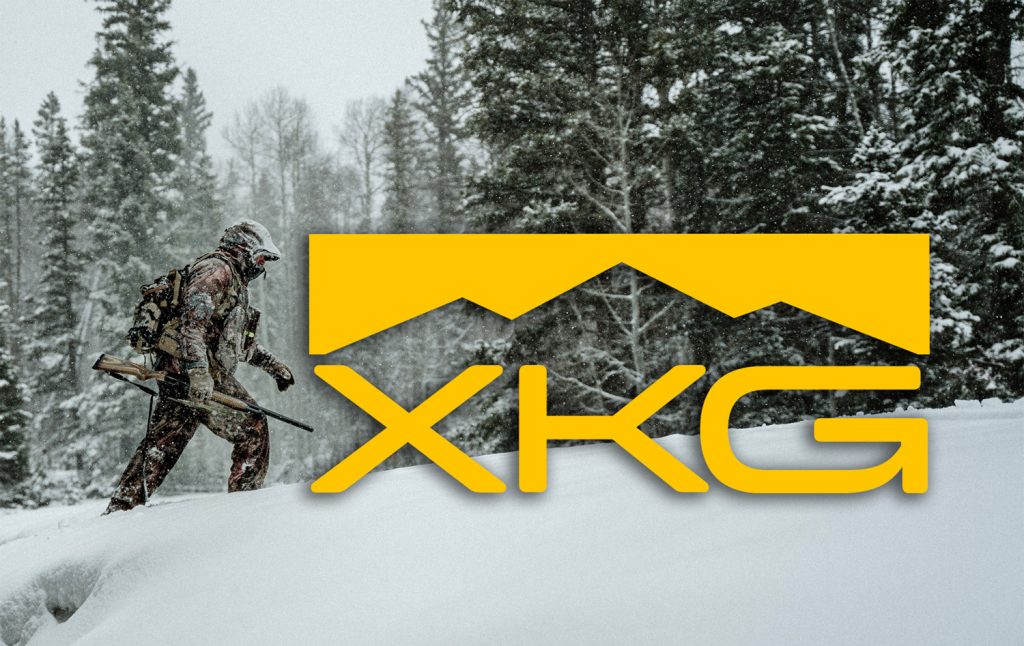 First things first, what is XKG? XKG is a line of performance camouflage clothing that was developed by King's Camo, who is based out of Utah. They have 3 different series: Classic, Hunter, and XKG - XKG being the top series and is designed more as their performance line with an athletic fit. It consists of base layers, mid-layers, outer layers, and rain gear. Because of the different layers, you would only need a few select pieces and be covered throughout most of the seasons.
When I was young and would go hunting with my family, I remember my parents would always tell us to be sure to layer up. At that time, I did not realize the reasoning behind it. As I grew older and was more involved in the outdoors, I soon started to learn why.
Where I Started
Let us fast-forward to when I started backpack hunting. As I was looking into what I would need, one piece of advice I kept seeing was to have a good layer system. I took that advice and started looking. I knew the direction I needed to go, but I also did not want to break the bank. At first, I made do with what I had. I used a camo shirt, the puffy jacket layer of my duck hunting coat, and some camo pants I had. It worked, but it was bulky, heavy, and took up a lot of space in my pack. I decided I needed to upgrade my layer system.
Upgrading my system did not happen overnight. Remember, I did not want to break the bank doing it. So, I started researching and piecing it together. At first, I used a combination of the Hunter series and XKG series. After some time, I was able to build my layer system to what it is today.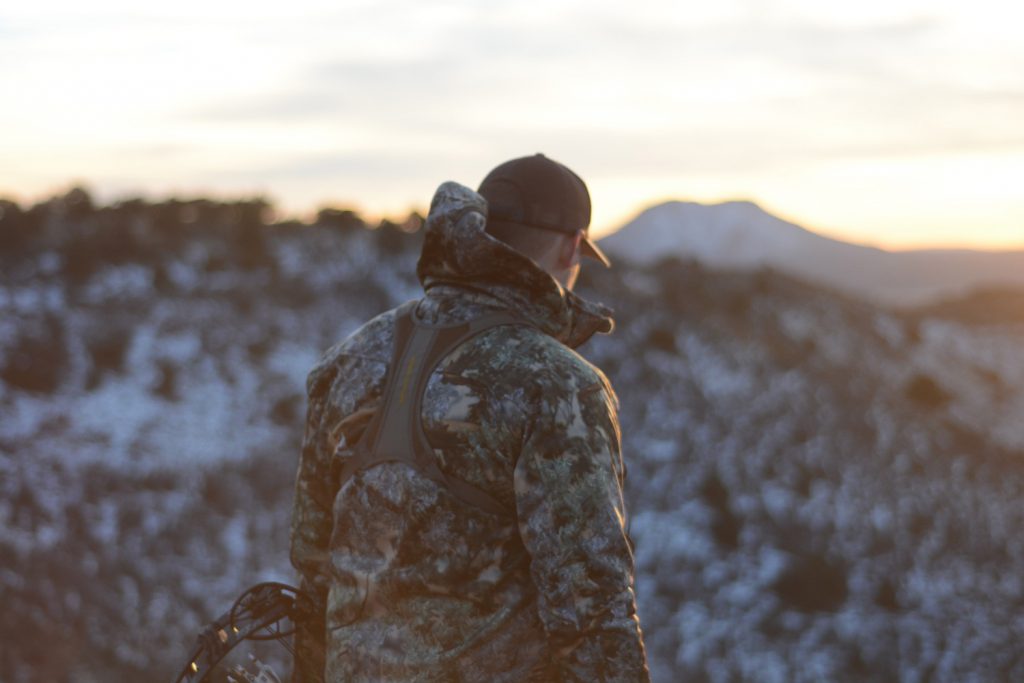 My Layer System
My situation and hunting style usually consist of hunting/camping from the early spring leading into the mid fall. When looking at gear, I am always thinking of how versatile it can be. It has taken some time for me to make the tweaks to my system and purchase the pieces I currently have. This is something I feel can be a good and bad thing. I am constantly trying to improve, but I also feel that it can be a fine line to walk because at a certain point the benefit does not outweigh the cost. At this point in time, I feel that I have a great system that works for my situation and hunting style. Currently, my XKG system consists of:
Let me break this down as to why I chose the pieces I chose.
Gear Breakdown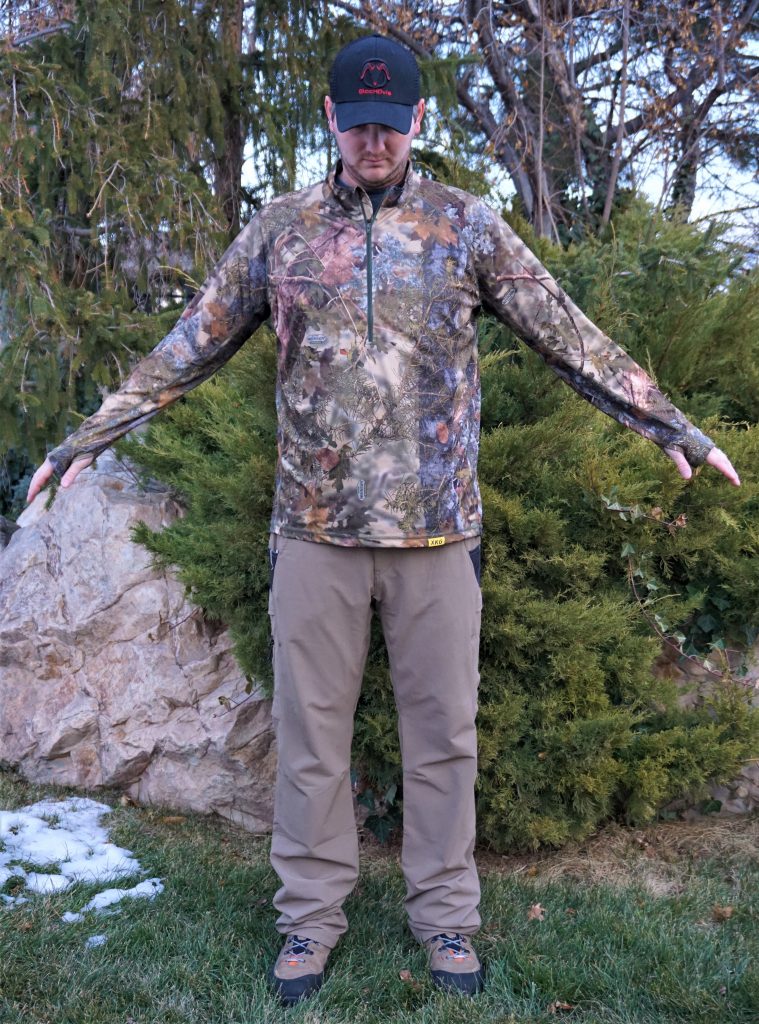 For a light base/mid-layer piece, I chose the Elevation Quarter-zip Long Sleeve, Elevation Short Sleeve, and the Ridge Pant. These pieces are light enough to wear during the early season without overheating. I really like the Quarter-zip Long Sleeve because I can either wear it by itself and zip it up, or I can wear a light shirt under it while having the option of the long sleeve to protect my arms from the sun or providing just a thin layer during a light breeze.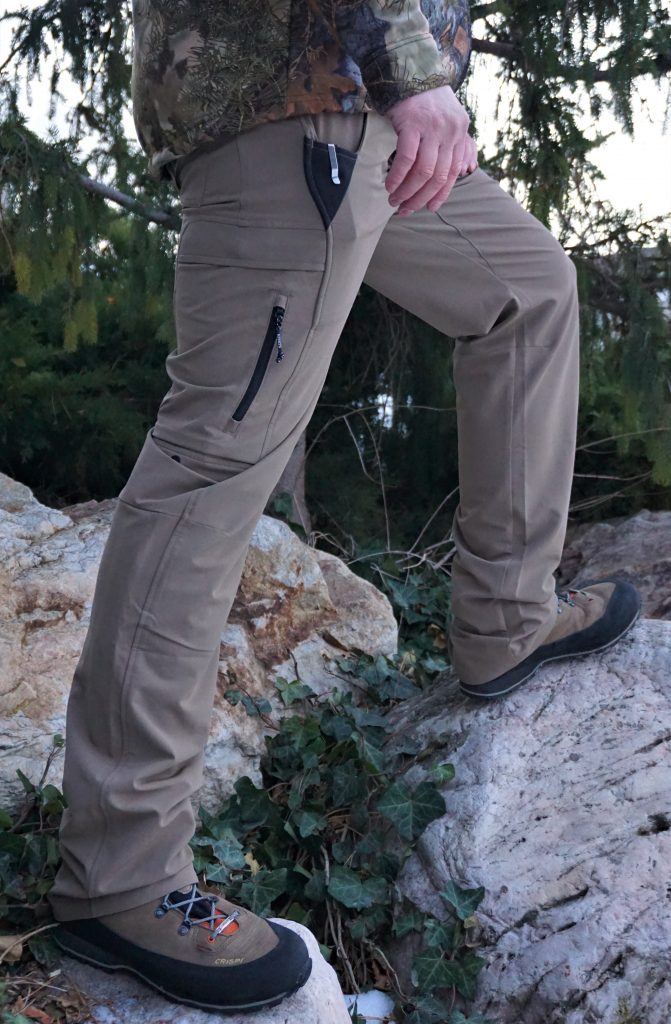 I mentioned how I like my gear to be versatile. I found that the Ridge Pant is just that. They are light enough that I can use them during the early season, but I can also wear a base layer underneath them and be ok into the later season. One thing I really like about the Ridge Pant is how comfortable they are. In fact, that was the first thing I noticed when trying them on. One feature that stands out to me is the button strap that is inside the pant legs. When it gets hot outside and you need to let your legs cool off, you can roll them up and secure them with the button strap. I wondered if this strap would bother me while wearing them, but I found that I do not even notice them. Another feature I really like is the patch on the front pockets where the clip of a knife attaches. This helps the pant pocket to not wear and to keep the knife clip in place.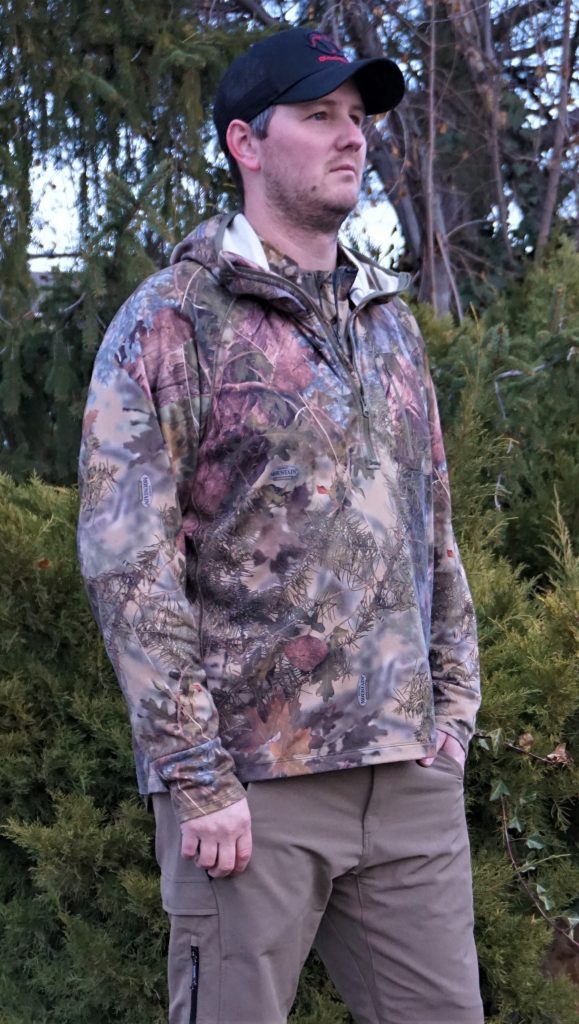 Another light mid-layer I chose is the Quarter-zip Hoody. This piece is great when I need just a little more warmth than what my long sleeve can give me. The hood helps keep the sun out or the wind at bay. Generally, when I am wearing this, I am wearing a light short-sleeve shirt, Quarter-zip long sleeve, and then this hoody. For me, this is a great combo on those early mornings when there is just a slight nip in the air or when there is a chilly breeze, and I am hiking around. It is a nice option to un-zip it and let some air in.
For my mid/outer-layer, I chose the Transition Jacket. This is another one of my favorites. I mentioned before that I had used the inner puffy from my duck hunting coat when I was first starting out. It worked, but it did not compress down very well, meaning it was bulky. The Transition Jacket will fold down into its own pocket. This is a great option when trying to save space in your pack.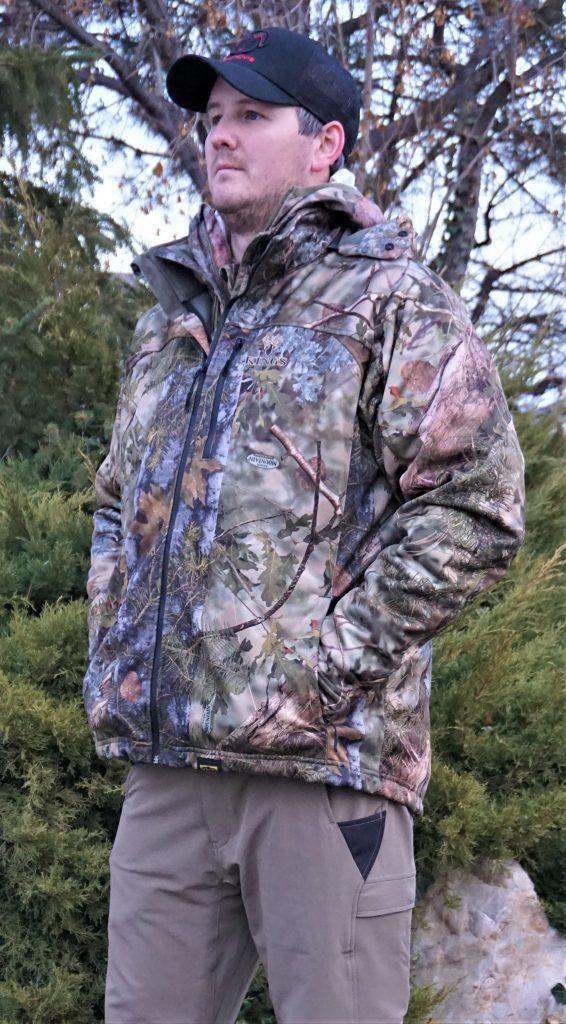 The last piece I chose is the Lone Peak Jacket which I consider this my outer layer. With the integrated storm cuffs and the napoleon style chest pocket, this is a nice addition to use as an outer layer when there is a cold wind or even some light rain. At a minimum, I will only wear this over my Hoody. I used this during the early spring Turkey hunt. While hiking around the mountain, it started to rain. At first it was a light drizzle, but it slowly increased to a heavier rain. The water beaded up, ran off the jacket, and kept me dry.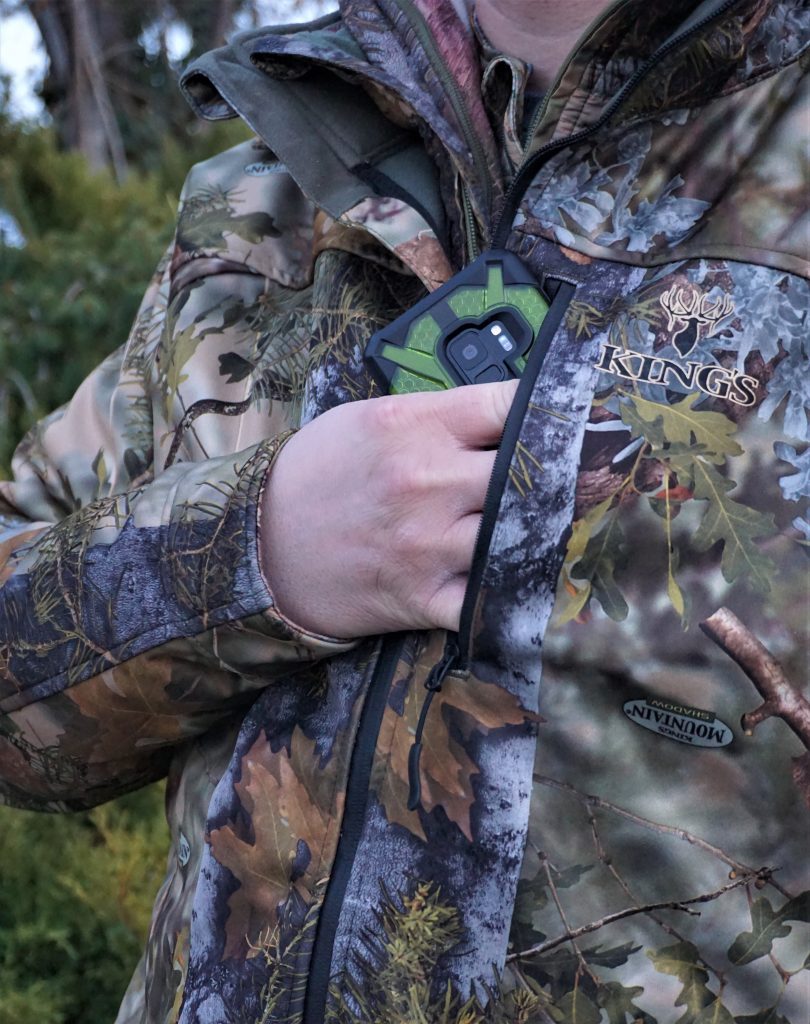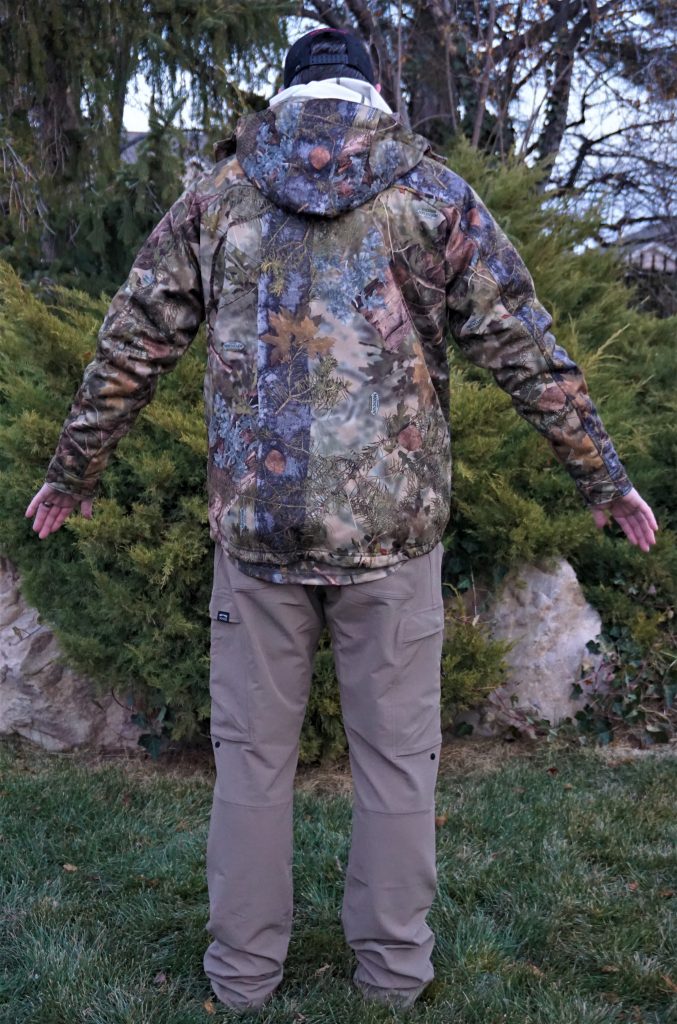 Conclusion and Final Thoughts
One more brief example I would like to share is about a hunt I went on a short time after getting the Transition and Lone Peak Jackets. It was a backcountry archery hunt where I would be hunting around 10,000 feet and knew there would be a possibility of snow. Fortunately, no more snow flew while I was packed in, but it was still cold. Temperatures in the mornings were down around freezing and sitting on top of the ridge I had the wind chill also. The Lone Peak helped keep the wind at bay and I stayed warm.
The versatility of this system has enabled me to use it for multiple scenarios. I have been able to use it while hunting, scouting, fishing, and just being outdoors. Overall, this system has been great for me and my hunting style and I would recommend it to anyone.
I hope this article helped give some insight into some of the options the XKG layer system has to offer. Thank you for reading, stay safe, and happy hunting.