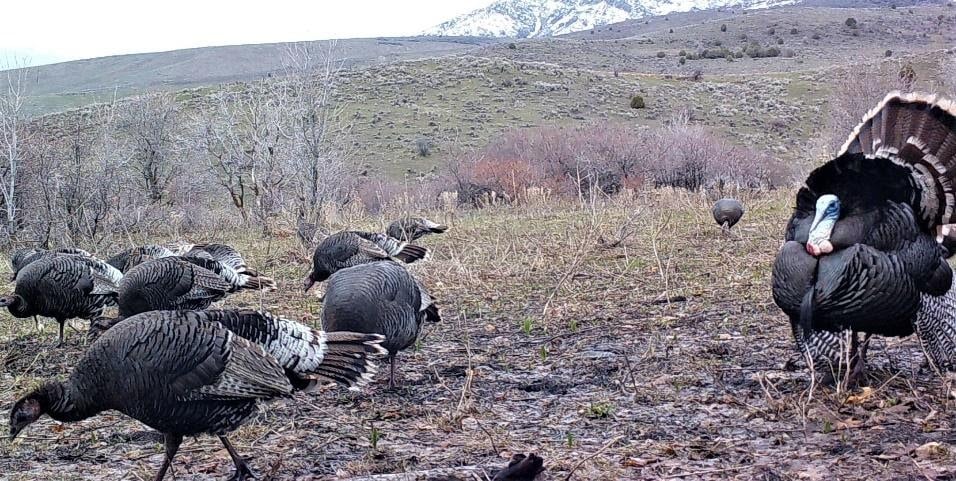 Well, springtime here in Utah is just around the corner. For some this means nicer weather, rainstorms, and getting out of the winter funk. For others, it means to have the opportunity to get out in the woods and chase after turkey. There's something about being in the turkey woods during the early spring. Maybe it's the smell. Maybe it's the sound of the birds chirping in the early morning hours. Or maybe it's hearing that first gobble of the day echo through the trees. Whatever the reason, it makes for an exciting time in the turkey woods.
Turkey hunting has been around for a while in Utah. There are two sub-species here in Utah, the Rio Grande and the Merriam's. There are two seasons to hunt turkey in the spring - the Limited Entry and the General Season that includes a youth hunt the first weekend. The Limited Entry runs the last couple weeks in April. The youth (hunters 17 years of age or younger) then has 3 days to hunt before the General Season runs for the month of May.
Hunting during the spring season can be exciting but very challenging. Utah wouldn't be Utah if you didn't experience all four seasons in a day. Depending on the day and where you're hunting, you may have to deal with existing snow, mud, rain, or other obstacles Mother Nature may have in store for you. With all of that being said, you still can't beat the time, experience, and the memories you get to have while in the woods.
My intention of this article is to highlight what I would consider my Top-3 preferences for turkey gear to help someone wanting to start into chasing after turkey. Like trying anything for the first time, some really don't want to break the bank before knowing if this is something they enjoy. These three items could be considered basic elements to get you started while still trying to be budget minded. Just keep in mind, what works for one may not work for another.