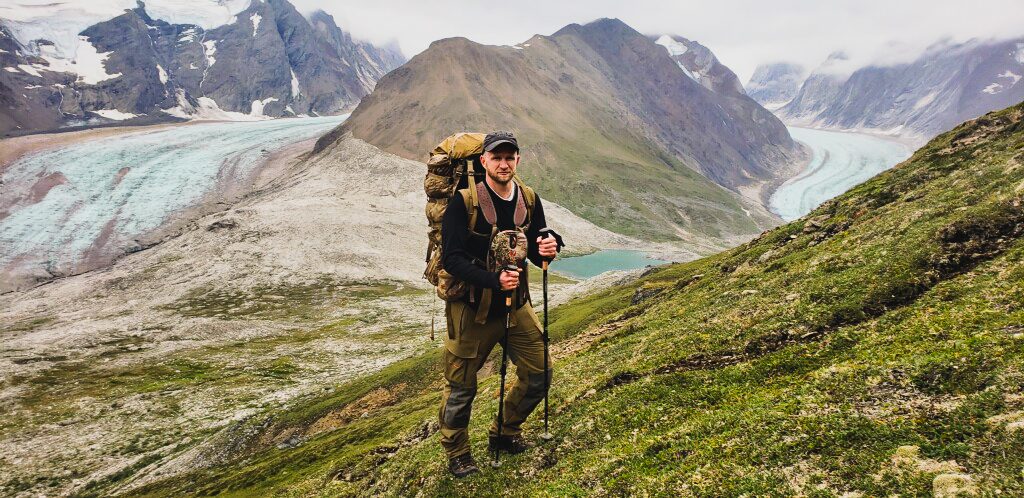 Info:
Profession: Engineer
Instagram: What's Instagram?
Hunting Style: Backpack/Spot & Stalk
Favorite Species: Bighorn Sheep
Dream Hunt: Stone and Dall Sheep
Pursuits: Hunting, Scouting, Backpacking, Photography, Fishing, Trail running, Hiking
3 Most Essential Pieces Of Gear: Boots, optics, and a no-quit attitude
Next Gear Purchase: New Merino Base Layers
Bio:
I live in Utah and love the opportunities I get to chase big game on public land minutes from my front door. One of the things I enjoy most about hunting is the process...training, scouting, researching and preparing in every way possible to try and put the odds in my favor. I really enjoy the time I get to spend in the mountains that is a break from everyday life and lets me unwind, take a step back and realize what life is all about. My favorite style of hunting is backpack hunting. The process of researching, selecting and testing gear is one that never ends. Finding the right gear that works best for me and paring down my kit to the bare essentials is a constant process of refinement. Hauling in camp on my back through rugged terrain that most people will never see, and being able to pursue animals on their turf is what I enjoy most. For me, the pinnacle of big game hunting is bighorn sheep and my dream is to complete a grand slam.

Recent Contributions:
Briksdal SF GTX Boot Review
Hilleberg - The Tentmaker
Why I chose Kifaru

Click Here To See All Of Ben's Contributions