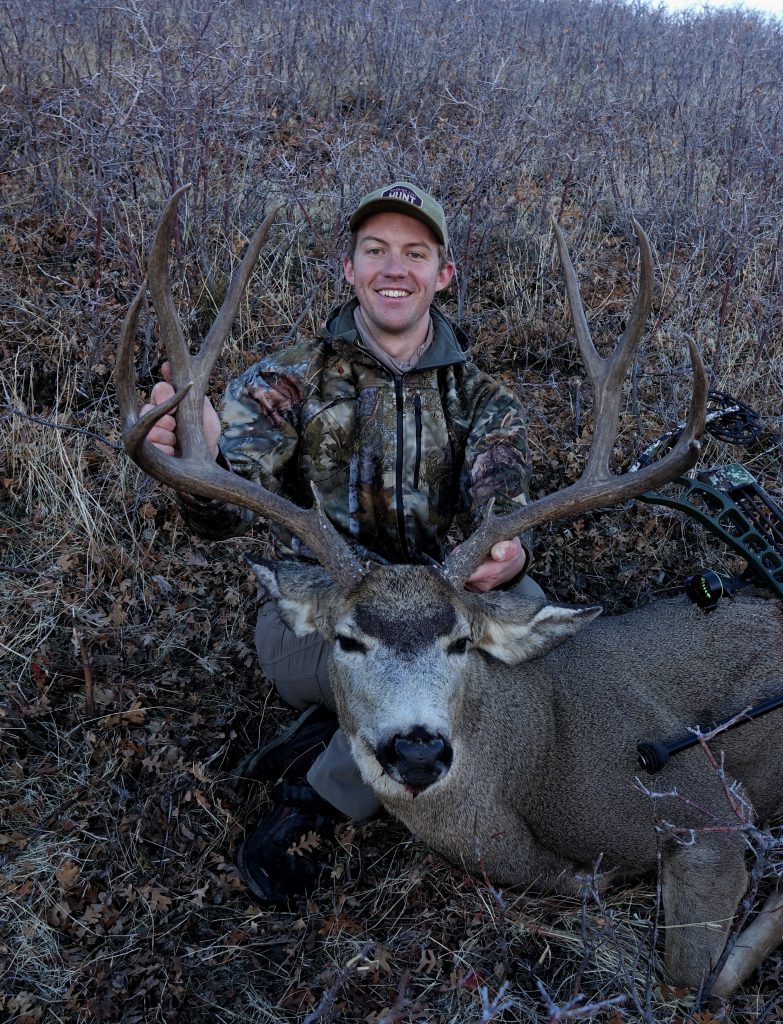 Info:
Profession: Loan Officer
Instagram: @alex_millward
Hunting Style: Archery
Favorite Species: Elk
Dream Hunt: Archery Dall Sheep
Pursuits: Hunting, Shed Hunting, Fly Fishing, Outdoor Photography
3 Most Essential Pieces Of Gear: Swarovski ATS 65, Treeline Tripod, Sitka Kelvin Lite Hoody
Next Gear Purchase: Swarovski SLC 10x42
Bio:
My love and passion for the outdoors, which I owe to my dad, was started at a very young age. I was 9 months old when my parents took me on my first hunt, and shortly after, my first word was "deer. I quit playing high school sports in the fall, because it interfered with hunting season. I haven't looked back since.

Having grown up in Idaho, where the archery elk season runs the whole month of September, my favorite hunt is bowhunting bugling bulls. Since then, I've moved to Utah, and quickly developed "The Muley Bug", chasing velvet mule deer in the High Country.

While working in an archery shop, my passion for archery hunting grew ten-fold. I now have an archery shop in my basement, where I spend a LOT of time making sure my archery set up is 100% ready.

I am extremely detail oriented and picky when analyzing and selecting hunting gear, in effort to stay warm, dry and comfortable, in order to hunt as efficiently and effectively as possible. If I'm not on a hunt, you can find me looking for sheds, fly fishing, or getting ready for an upcoming archery shoot.

Recent Contributions:
Miles For Piles - Shed Hunting Gear Tips
Merino? Not Your Grandpa's Wool Sweater
2020 In Review, Boot Edition
Click Here To See All Of Alex's Contributions