Info: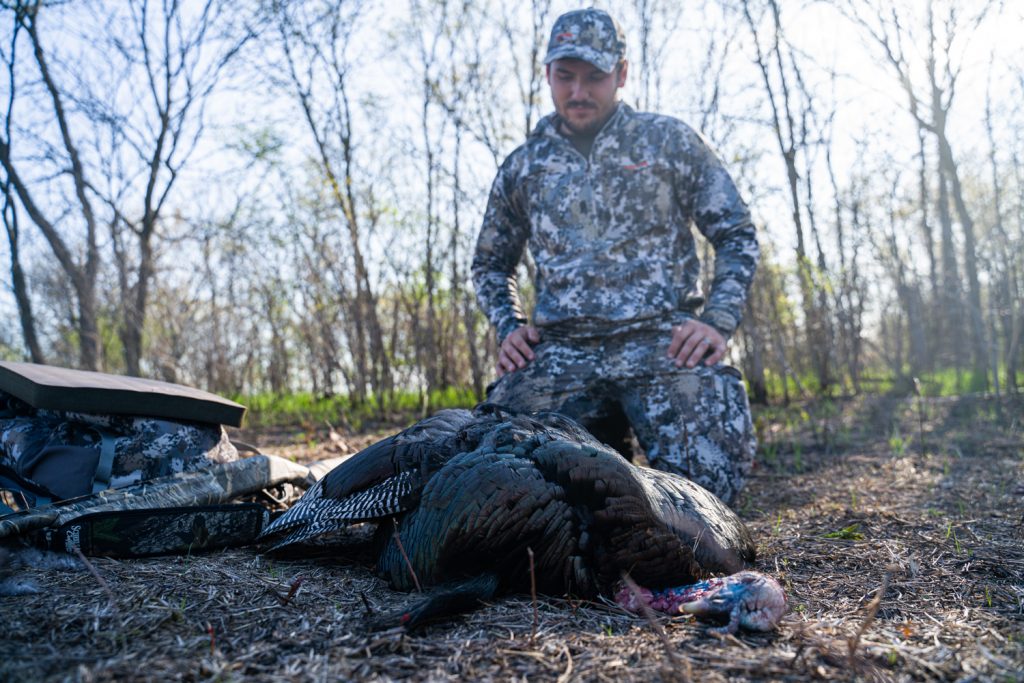 Profession: Heavy Equipment Operator & Farmer
Instagram: @_kevin.weber_
Hunting Style: Archery/Rifle
Favorite Species: Whitetail Deer
Dream Hunt: Kodiak Brown Bear
Pursuits: Fishing, Camping, Shed Hunting, Content Creation
3 Most Essential Pieces Of Gear: Vortex Razor Binos 10x42, Crispi Summit GTX, Sitka Heavyweight Zip EV2.
Next Gear Purchase: Sitka Fanatic Hoody EV2
Bio:
I first began hitting the whitetail woods with my father around 7 years old. Fast forward about 6 years and I began carrying my own gun and making even more memories. Gun season was only a weekend and I eventually decided that wasn't enough for me. Soon after that I purchased my first bow and began hunting archery season.

Today my passion has grown tremendously. I enjoy turkey hunting, whitetail hunting, diy western hunting, fishing, and a lot of camping. No matter what time of year it is there is always something hunting related going on or at least on my mind. The past couple of years content and the internet have really expanded within the hunting industry. Every year I learn and see more and more opportunities that are out there.

I think my favorite thing about hunting is how rewarding it is when all your time and efforts pay off. If it were easy everyone would be filling every tag. Once you really learn to appreciate hunting an unfilled tag tends to always have a lot of memories to go along with it as well. As my passion has grown I've definitely seen it rub off on my friends and family and their interests have grown a lot as well. The opportunities are endless, and so are the memories. So quit waiting and go hit the woods and enjoy the wonderful opportunities we are given!

Recent Contributions:
Turkey Gear & Hunting Tips
Venison Philly Cheesesteak
Midwest to the West
Click Here To See All Of Kevin's Contributions