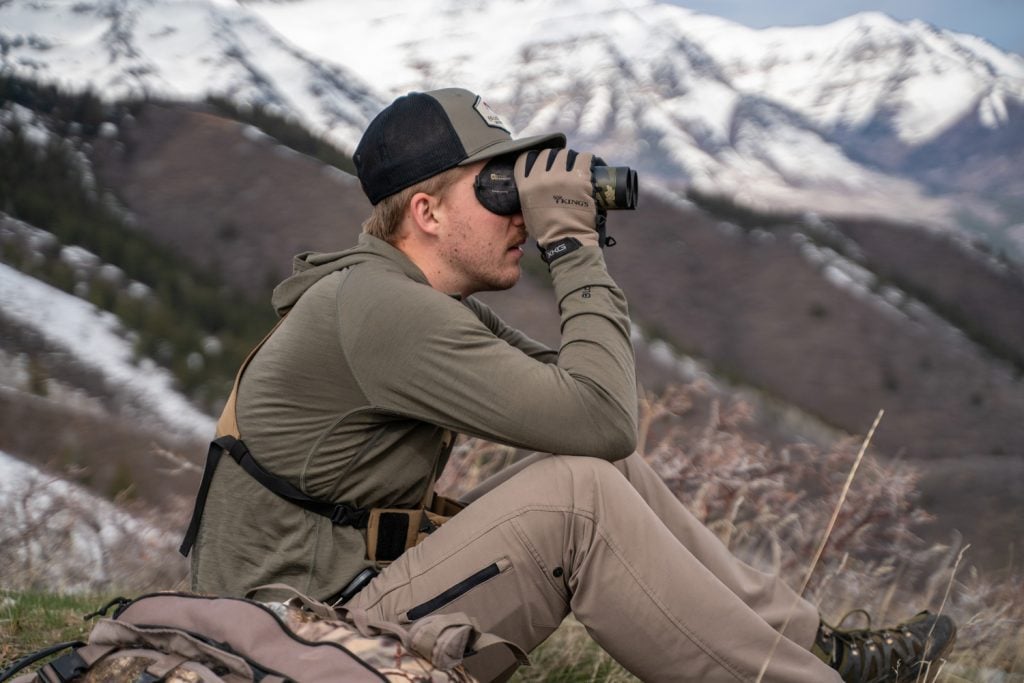 The first word that comes to my mind when I hear the word "wool" is a memory from my first rifle deer hunt. Slipping my dad's big, itchy, bright red sweater that had "RUGER" stitched in black across the front. Sure, it was warm, and I knew I wasn't going to get shot, but man, I couldn't wait to take that thing off. When I first considered buying Merino wool, I had flashbacks to that particular sweater. Little did I know at the time, Merino wool was the fabric that would soon take up the majority of space in my hunting closet.

Merino Sheep
The wool that Merino sheep produce is a smaller fiber compared to the wool from regular sheep, and as a result, is softer, doesn't itch at all, and is more flexible. Merino wool has been widely used throughout the outdoor industry for the last couple of decades, especially on the ski slopes. Before it was produced in the hunting industry, some hunters would wear their brightly colored merino wool base layers under their camouflage, knowing that it was their favorite and most comfortable piece of outdoor related clothing. Now, many companies offer Merino products in both solids and camouflage.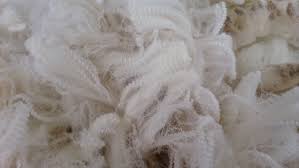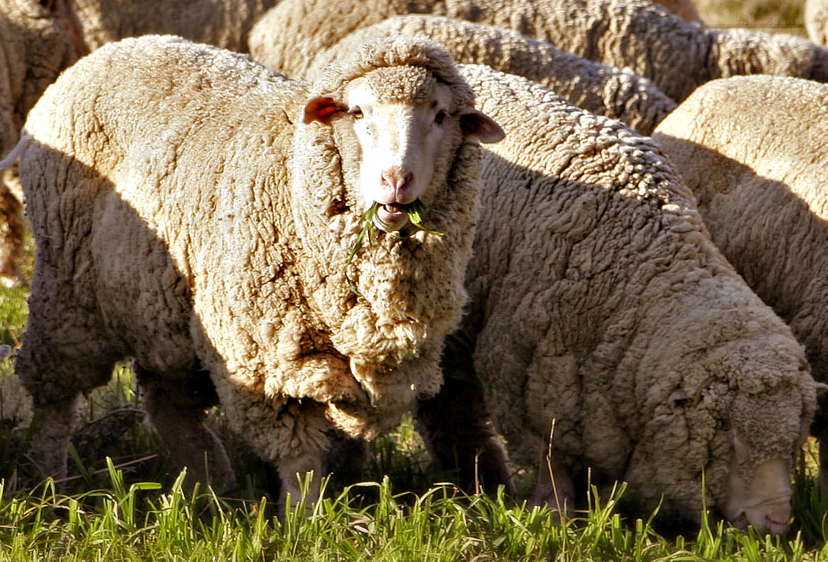 Merino wool fibers have a number of properties that make it extremely versatile, and very usable throughout all times of the year. Temperatures where Merino sheep live can go from extreme highs to extreme lows in a matter of minutes. Over time, their coats have adapted, and regulate temperature very well, keeping you cool when it is hot, and warm when it is cold. Because it is also a porous fiber, when compared to synthetic fabrics, the fibers draw moisture away from the body, and absorb it into the material whereas a synthetic will leave you wet and sticky at the end of a long hike. Yes, synthetic will dry faster, but it is much more uncomfortable when wet. Lightweight Merino tops are my favorite during the warmer months of the year, especially if there is a light breeze. When the breeze hits the lightweight and slightly wet Merino, it can cool you down and give some much needed comfort on a hot, sunny day.

With that being said, even when Merino is soaking wet, it retains up to 80% of its capacity to insulate, which has saved my bacon on cold snowy hunts. It can even absorb up to 30% of its weight without feeling noticeably wet. Merino's warmth to weight ratio and natural loft make it a very popular base layer during the colder months of the year. There are many mid weight (see weight comparisons below) merino options available, giving every hunter an opportunity to find the piece that works for them.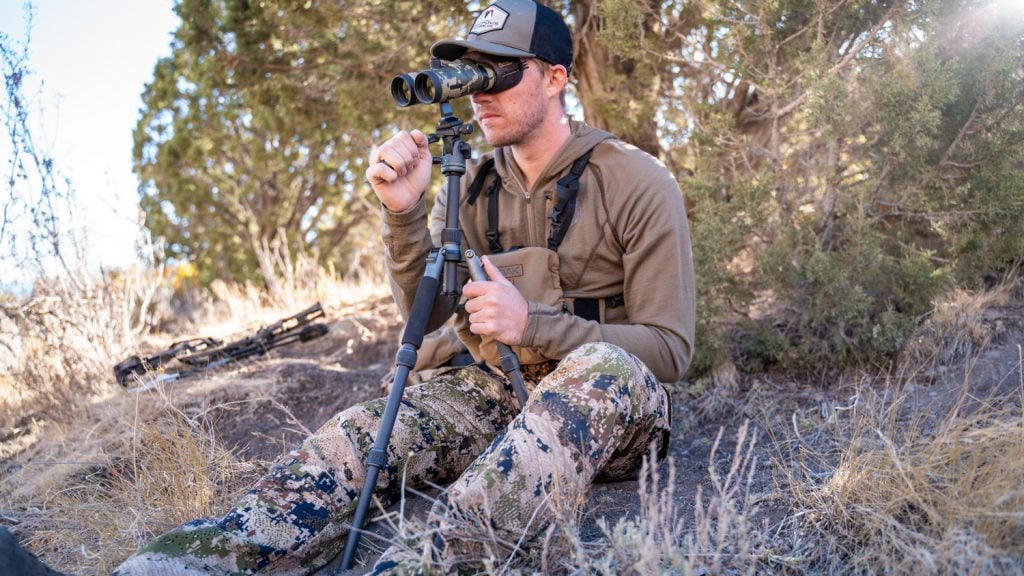 Merino Weights
Merino manufacturers often produce sheets of fabric that vary in weights, often categorized by a number that is listed in GSM (grams per square meter). This can be very helpful when trying to decide which piece is best for you. The three most common weight ranges are:
150 to 180 GSM

Comparable to the weights of t-shirts and long sleeve shirts. These are my favorite in the summer months. Because Merino is such a fine fabric, in order to increase durability in lighter weight pieces, a Merino nylon blend will help prolong the life of the garment. I love that the lighter BlackOvis pieces have a hood, so I can protect my neck and ears from a light wind and sun, without roasting in the heat. (Check out BlackOvis NWT 150 GR Short sleeve, long sleeve, and hooded blend hoodies, and also the XKG 150 GR long sleeve)

200 - 260 GSM

This weight of Merino wool is considered mid weight, and is the most common weight for a mid-season baselayer. A 250 GR piece is comparable to a warmer version of a lightweight sweatshirt. I tend to use the BlackOvis 250 NWT Hooded Merino as my second layer towards the end of September, and keep it on as an insulative piece throughout the rest of the year. If you are concerned about getting too hot after hiking for a while, the King's 260 Zip-Off Merino's will be perfect for you.

280 - 300+ GSM

These are the heavyweights of Merino. Oftentimes, because Merino is a natural and a lighter weight fiber, it takes about twice the amount of wool to create a piece. In turn, the garment is fairly expensive. Designs such as the French terry weave on the BlackOvis Keele Hoody combat that issue. The extra loft from the loops on the inside of the garment creates additional loft. Even though it is only a 240 gram piece, the weave gives it the same warmth properties as a 290 gram, without the added weight or expense.
Benefits
The technical reasons listed above are only a few of the reasons why I choose Merino as my go to fabric. As an avid hunter, here are a couple of things that I have noticed throughout the last few years using Merino constantly.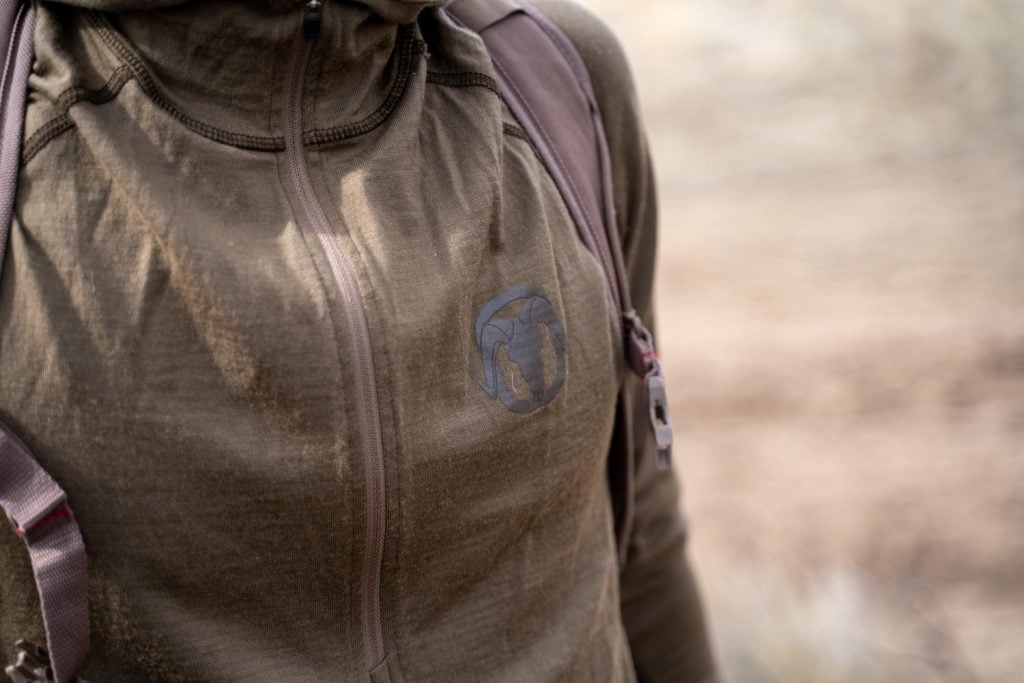 Merino does NOT stink

The microfibers in Merino wool are small enough and fine enough that they literally can't hang on to the bacteria that causes body odor. This quality makes Merino naturally scent resistant. I can go multiple days at a time without having to change my socks, shirt, or even underwear, which saves space and weight in my pack on longer hunts.

Merino absorbs sunlight

While chasing pronghorn in the desert of Idaho, I watched my hunting partner, who was in a lightweight polyester hunting shirt, "shine" in the sun from 400 yards away. Problem is, I wasn't the only one that saw it. Those speedy buggers were out of there before he even had a chance. The natural fibers of Merino absorb UV light, allowing the hunter to stay concealed on even the brightest days.

Merino is extremely quiet

As a bowhunter, its critical that I stay quiet while trying to get as close as I can to the species I am hunting. Because it is a softer and fine fabric, Merino will not make unwanted "wooshing" noises when rubbed against itself or bushes and branches. Heck, I probably don't harvest enough animals while bowhunting, because I haven't tried South Cox's technique, sneaking in on bedder mule deer in my Merino boxers or long johns.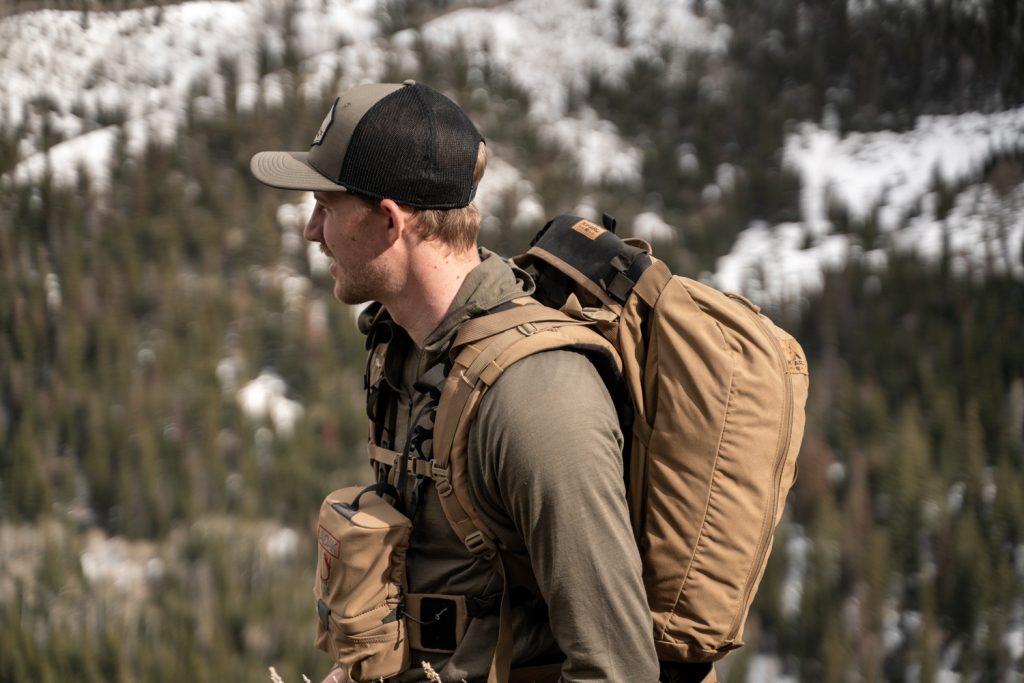 If Merino wool isn't in your lineup, I would highly recommend the 150 NWT Hoody for an all year base layer or outer layer for the summer months. Any of the 200 - 250 gram options are a no brainer during all fall hunts, and the Keele is a must when it comes to warmth to weight. Check out the options at BlackOvis.com, and see what you've been missing out on.
-Alex Millward