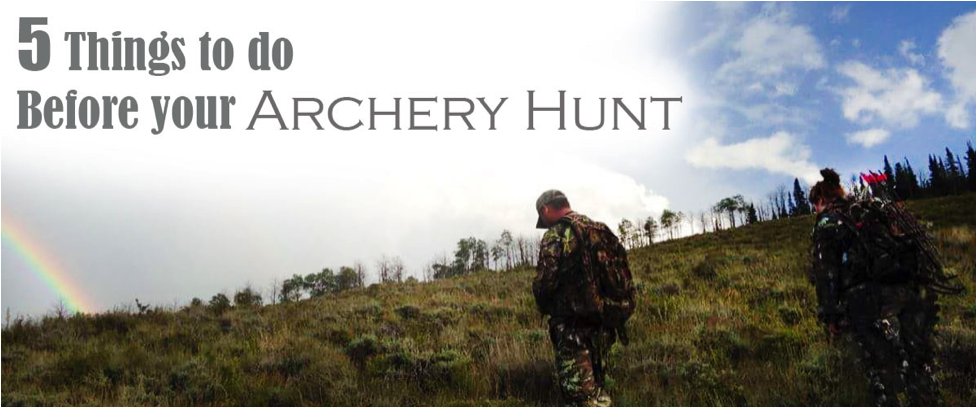 1 - Get Familiar With your Bow
Getting familiar with your bow is the number one most important step when you're getting ready for your hunt. From learning to make adjustments on your bow to knowing what components work best with your set up.
When you're learning to make adjustments to your bow, some great things to know how to do include: changing the draw weight, adjusting the draw length, and adjusting your sight and rest. If you are out hunting and an accident happens that moves your sight or rest loose, knowing how to adjust both is going to save your whole hunt.
Another part of getting to know your bow would be knowing what arrows and broadheads work the best with your set up. A great option for finding the perfect arrows is the BlackOvis.com Custom Arrow ID. This allows you to completely build your arrows from top to bottom making them the perfect match for you and your bow.
2 - Practice, practice, practice
The saying "practice makes perfect" is nothing new here, if you want to shoot to the best of your abilities - you guessed it - you need to practice. Although buying or getting your bow out right before the hunt and taking it out with no practice may still be successful, you will still have that worry that the bow isn't sighted in and leave you less confident than if you would have practiced long before your hunt.
Confidence plays a huge part in how you shoot your bow, if you aren't confident in your set up or your ability to shoot the bow well, then you aren't going to shoot the best you possibly can. A lack of confidence can cause some unwanted shooting habits too, one common bad shooting habit that is hard to kick is target panic.
Target panic is when you draw your bow and put your sight anywhere near the target, you panic and hurry and release your arrow. This can cause the arrow to kick in any direction that you weren't intending to hit. This habit can be broken like all habits, it would just take some time. This is a great example of why practicing before you hunt is crucial, because if you find out you have developed a bad habit, you have time to break these habits long before your hunt starts.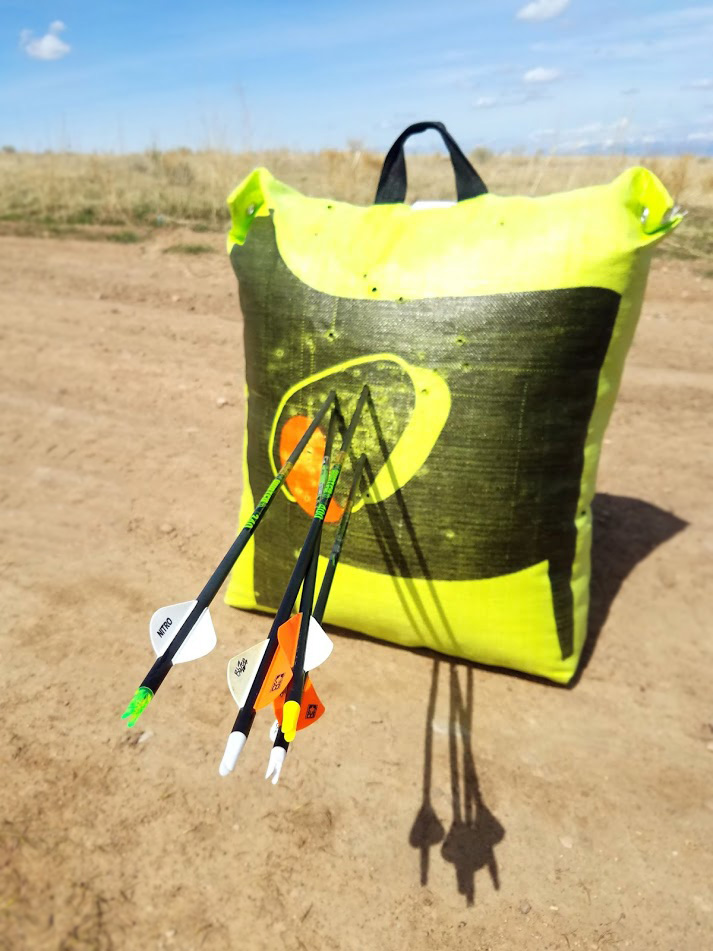 3 - Scout the Area
When you're getting prepared for your hunt, knowing your area could significantly increase your chances of filling your tag when the time comes. Taking the time to head to your hunting area every weekend or every other weekend will allow you to hike the paths you will be hunting in a few months, to give yourself the knowledge of the land, where the animals are, and where they aren't.
Scouting gives you insight on what to be prepared for when you're in the field, knowing what type of gear you will need for the conditions you'll be in helps tremendously. This will allow you to see the terrain and know what type of camouflage clothing you will need to stay hidden.
Some believe that scouting isn't helpful at all, the truth of scouting is that it is extremely helpful when it come to your hunts. While you're scouting you will learn the animals sleeping habits, feeding habits, and where they travel from sun up to sun down. Most animals will loosely stick to the same routine, so your chances of coming back a few months later to the same spot and seeing that animal again is very likely.
4 - Getting your Hunting Gear Ready
Having the best of the best gear when you need it the most is useful. Getting everything you need put together ahead of time will save you the stress of forgetting something when you're days away from going on your hunt and too excited to remember what you need. Whatever you are looking for, we probably have it here at BlackOvis.com.
It all start with a great hunting pack to hold all your needed gear. You may want a pack that doesn't hold much gear and is specifically made to pack out your meat, if that's the case the Alps Commander X is the perfect option.
This pack allows you to carry some gear but is specifically designed to haul out your harvest. With being only 5 lbs 3 oz, the pack is extremely lightweight and with the multiple compression straps, this pack is comfortable to carry.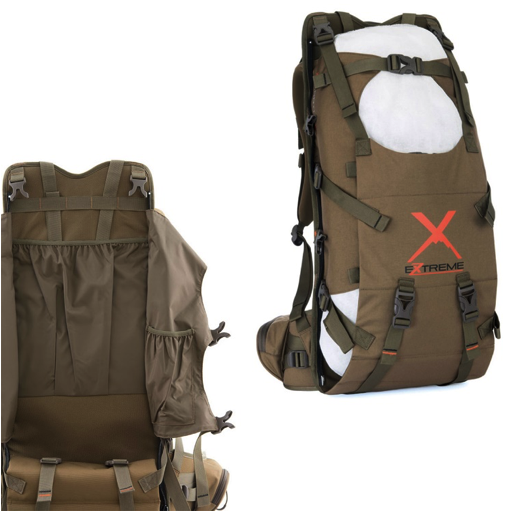 If you are looking for a bag that has a great amount of storage carry, then I'd suggest you check out the Mystery Ranch Metcalf Pack.
The Mystery Ranch Metcalf hunting pack is also lightweight at 6.2lbs and with a volume of 4325 cubic inches there's enough room to carry all your gear and your harvest. This pack comes in multiple pattern options to match the terrain you hunt in.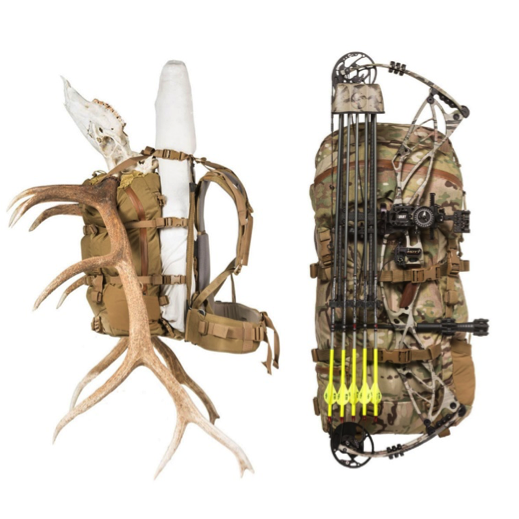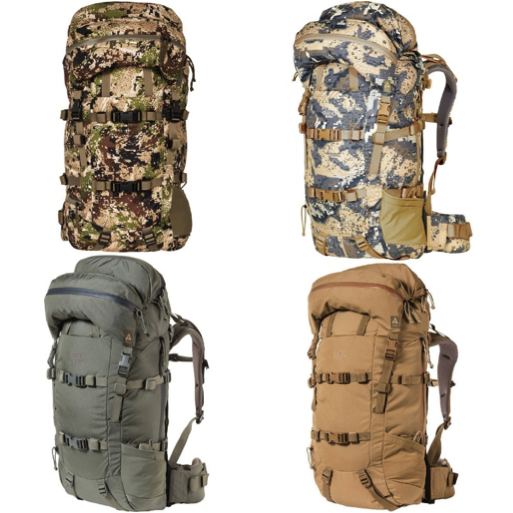 One thing I forget every year is game bags. You never know how much you need a game bag until you don't have one. Game bags keep your meat clean away from dirt and bugs. I'd well rather put my harvest in the back of my truck lined in a game bag than having the meat lay directly onto your dirty bed. Think about it, you're going to eat that meat, you want to make sure it's clean and well taken care of.
Whatever you may be hunting, you're going to need a call or two. The best way to get wild animals closer and in range is by calling them in with some of the most realistic calls out there.
There is many other products that could be useful on your hunt such as a wind checker and scent eliminator to make sure your scent isn't traceable, a sharp and durable hunting knife to dress and skin your harvest, a rangefinder for when you're ready to take your shot, to you know what pin to use, and much more that can be found here at BlackOvis.com.
5 - Wearing the Proper Clothing and Boots
With knowing what month you will be hunting in, you should have a good idea of how the weather will be. It never hurt to be prepared in case the weather changes on you, packing a lightweight jacket and a warm heavier jacket to make sure you're comfortable in all weather conditions.
As you know, Sitka makes some of the best hunting apparel on the market. Their clothing is lightweight, durable, and comfortable. Their Gore Optifade camo patterns blend into each setting so well that you are virtually invisible. They have lightweight jackets that will keep you warm in the harsh cold winds without adding a bunch of bulky layers. The best part of Sitka is they have recently come out with a women's line, so whether you are a hunter or a huntress, they have clothing that will fit you the way you want it to.
Another great camo option is Kryptek, they make high quality hunting clothing with a unique pattern that blends in. We're excited to now carry Kryptek's women's line as well. Every year more and more women are getting into the lifestyle of hunting, so we believe it's our duty to help provide them with the gear that they have never had before.
Typically when you're archery hunting, it involves a lot of hiking, so you're going to need boots that are durable and comfortable. You'll need to think exactly what you want in a boot, do you want something waterproof, a tall boot for ankle support if you're hiking steep terrain or a short boot to give you more control which is better for walking on flatter surfaces. We carry only the best high quality boots that money can buy, from Crispi, Danner, Zamberlan, and many more. Whatever you need in a boot, we have it here in our boot section.
You may still have some questions regarding the gear that's best for you; give us a call and one of our Gear Guides will surprise you with the great experience and assistance they can provide. We are here to help, that's why we work in an industry that we're passionate about.