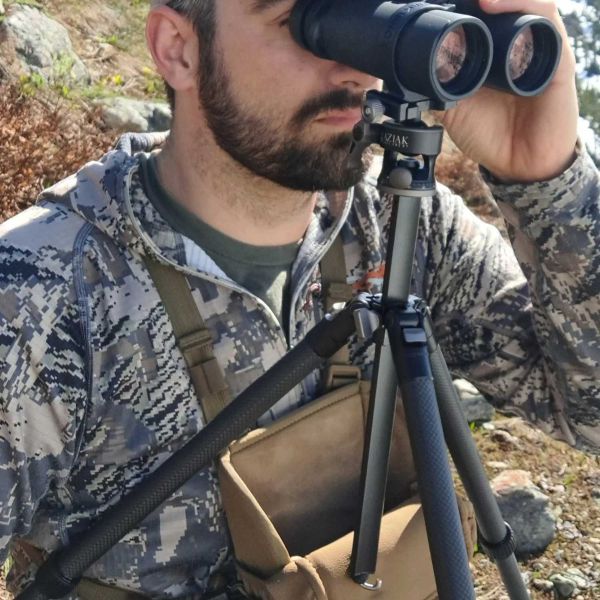 Have you ever wanted more out of optics accessories rather than carrying more 'stuff' in your hunting pack? We expect a lot of our hunting gear and we know you do to and that's why we're proud to welcome Aziak Equipment to BlackOvis.com.
The Aziak mission is one we can proudly support:
---
Make equipment that is light, functional, and durable in order to provide outdoorsmen with the best gear on the market.
---
One of their first products was the Bino clamp which is a simple low profile clamp for a bino to easily attach to a tripod. Or with their Stable Trek adapter which attaches to the bottom of your trekking pole for a stealthy inspector-gadget-esque glassing session.
We got our hands on a few Aziak pieces and walk you through how they work on our Youtube channel.
Aziak Equipment: Elevating The Optics Game
In the spirit of 'less is more', we prefer the approach Aziak is taking in the optics game because when you can flip your trekking pole upside down and stabilize your binos, we're in.
The Aziak Story
Founder Rydell Reinbold comes from a long history of hunting and fishing in Alaska and applied his engineering talents to breathe new life into the optics accessories category in hunting. The Aziak design is impressive to us because rather than stacking gadget after gadget into a system, Aziak leans on existing gear already in your kit.
Learn more on BlackOvis and check out one of the latest brands shaking up the optics category in hunting. Welcome to our gear closet Aziak!