The unique thing about Kryptek is unlike other camo companies, their concepts and ideas were all forged overseas in the mountains of Afghanistan to the scorching deserts in Iraq.  The Combat Forces that tested and beat this gear into a pulp are the foundation that churned the brand in to the hunting company that it is today.  If there is one type person who is harder on their gear than a hunter, it's a marine! Kryptek camo is truly military-grade!
The principals of
Kryptek
have an overwhelming desire to do what no other organization has done before –
Provide customized and performance based apparel that is specifically tailored to the environment.
Meet or exceed the performance expectations of the user, and consistently deliver required comfort, function, and durability.
Through extensive field testing and customer feedback, Kryptek continually adapts and integrates product features that will exceed our customers' needs for overall performance. The Kryptek Outdoor Group founders retain connections to the military to fuse their combat experience with their love for the outdoors and believe that combat technology should not be limited to the battlefield.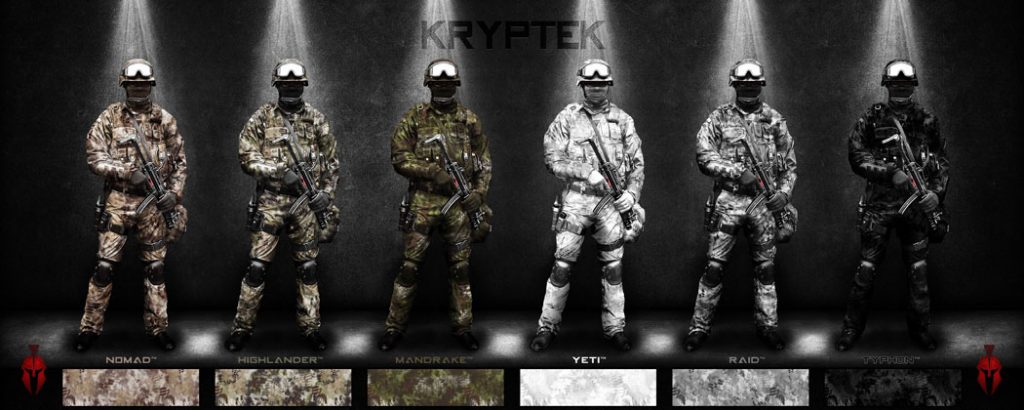 I actually had the chance to get a complete head-to-toe setup from Kryptek to truly put it to the test and make sure it's Solid.HUNTING.Gear, and what I can say in the simplest and shortest answer is "by far".  Not only does the gear fit well but it feels great as you walk and hike miles throughout the day.  My hunt was for Archery Mule Deer in Southern Utah and I needed clothing that would keep me warm in the 20° mornings but would also not cook me alive as the sun came out. Summer's in Southern Utah can get easily reach the 100's in a hurry. The beauty about Kryptek is that they have so many pieces tailored to where/what you're going to hunt. In my case, it was early season so I selected my setup for light and fast, and in layers.  Here's my set -up to give you an idea:
Height: 5' 10"
Weight: 165 lbs
-
Kryptek Hybrid Borealis Jacket
(M) (by far most favorite piece) - This jacket functioned for everything that I need and was my outer layer for most of my hunt.  Packed up tight in my pack also.
-
Krypek Valhalla Pant
(32R) - Lightweight but extremely durable.  From crawling to hiking miles these performed awesome!
-
Kryptek Helios 1/4 Zip
(M) - This shirt gave me the little bit of extra warmth that I needed on those cold mornings or afternoons without needing a jacket.
-Kryptek Trident Boxer (M) - I won't go into details but trust me... you want these.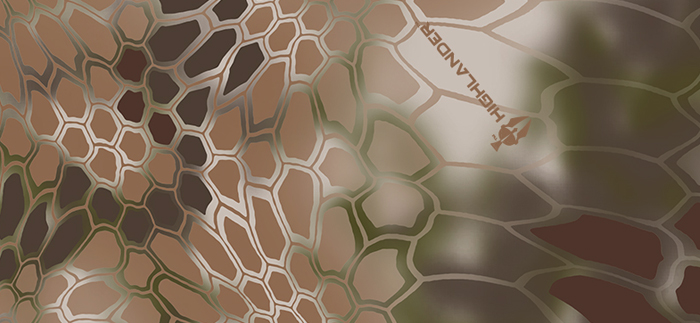 When Highlander camo first came out, I had some mixed feelings but as I researched the pattern, I grew to love it more and more.  Coming from a Max-1 family, I was definitely into trying something else and more technical.  The most eye opening parts about my hunt were also some of my biggest struggles.  On multiple occasions when I was being spotted by a buddy as I attempted to approach a group of stud 120" class Muley's (which was my dream buck), I ended up blowing multiple stalks.  Not because I was seen, as hilarious as it sounds it was the complete opposite.  My hunting partner, who has the most beautiful Swarovski Spotter and an eye like a hawk, kept loosing me on every spot.  "Where did you go!" , "I can't find you!" , "I'm having a REAL love/hate relationship with you right now!".  I had never experienced anything like that before.  I ended up having a chance on a stellar buck and just couldn't get a clear shot.  It was on a super-steep incline and the face I was on had a couple humps and I couldn't tell where his other pals were and unfortunately MY pal couldn't find me.  I ended up eating Tag Soup at the end of the hunt because as many of us do, I got picky and tried chasing them the rest of the week but never had another chance.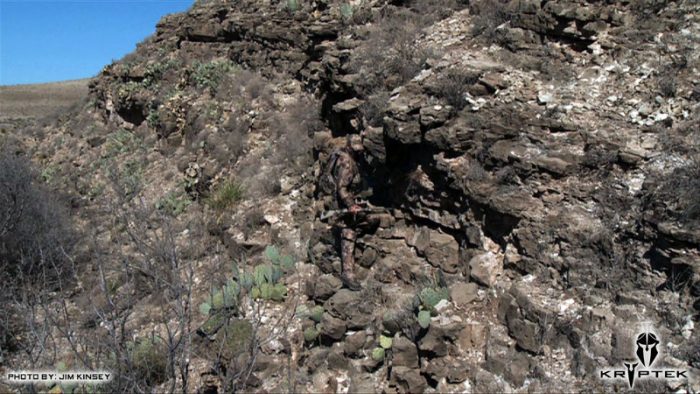 Before this hunt, I was always pinned, I stood out like a sore thumb, and was never able to get closer than 60 yards to a buck.  This year...  I disappeared. I had multiple opportunities on smaller bucks that came in at about 12-13 yards and I could tell that using Technical Clothing allowed me to hike further, hunt harder, and made my heart pump in ways that I never knew it even could.  Kryptek has a solid line with just about every piece for Western Hunters.  If you're a whitetail machine, then Kryptek might not be the choice for you, but then again, their "niche" is Western style hunting.  Kryptek's multi-directional camo design works, and sometimes works a little too well.
Be sure to check out any and all the Kryptek products that we sell on BlackOvis.com and keep an eye out early this summer as their 2016 line arrives!  There are some really exciting pieces coming out for 2016 and you know we'll have it all!
Verdict:  Kryptek "IS" Solid.HUNTING.Gear