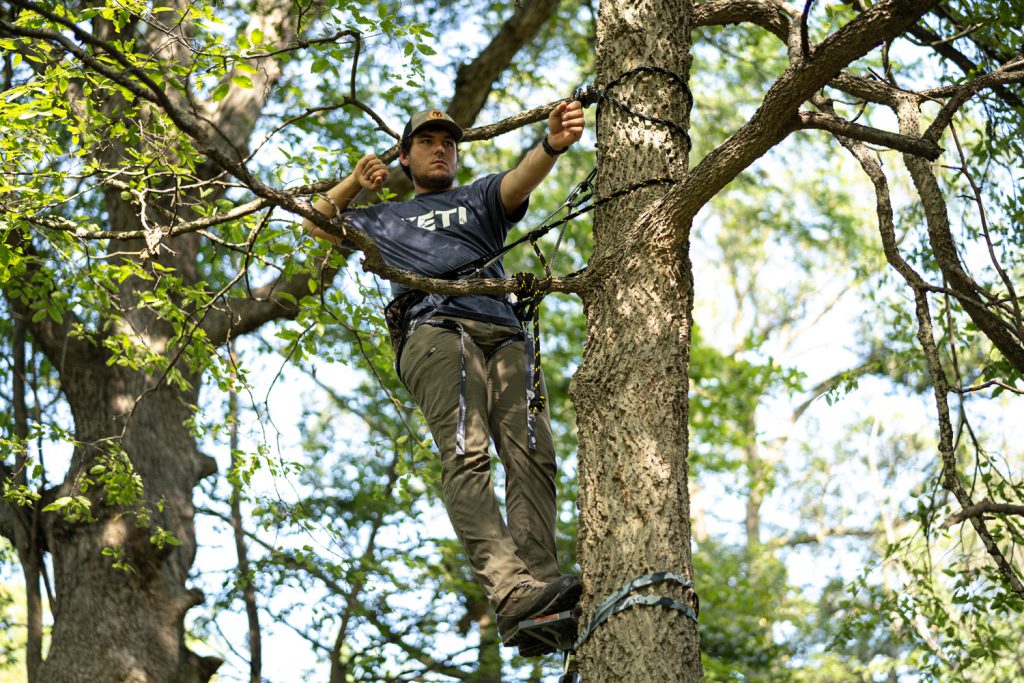 By now most modern hunters have heard of a tree saddle or understand the concept of one. There are still some though who definitely looked confused when you throw the term "tree saddle" out there. The past couple of years they have grown a lot in popularity, especially for those who are into mobile hunting. Dive in with me as I talk about my first experience trying one out and what my initial thoughts are of the Hawk Tree Saddle.
As I head into whitetail season with high hopes, I am excited to have added a new style of hunting to my arsenal. In past years I have been like most traditional whitetail hunters hanging ladder stands and all preset hang-on stands. There's no doubt that many have success hunting like this but I think everyone can agree that at some point you have said "If only I would have been a little closer".

First Impression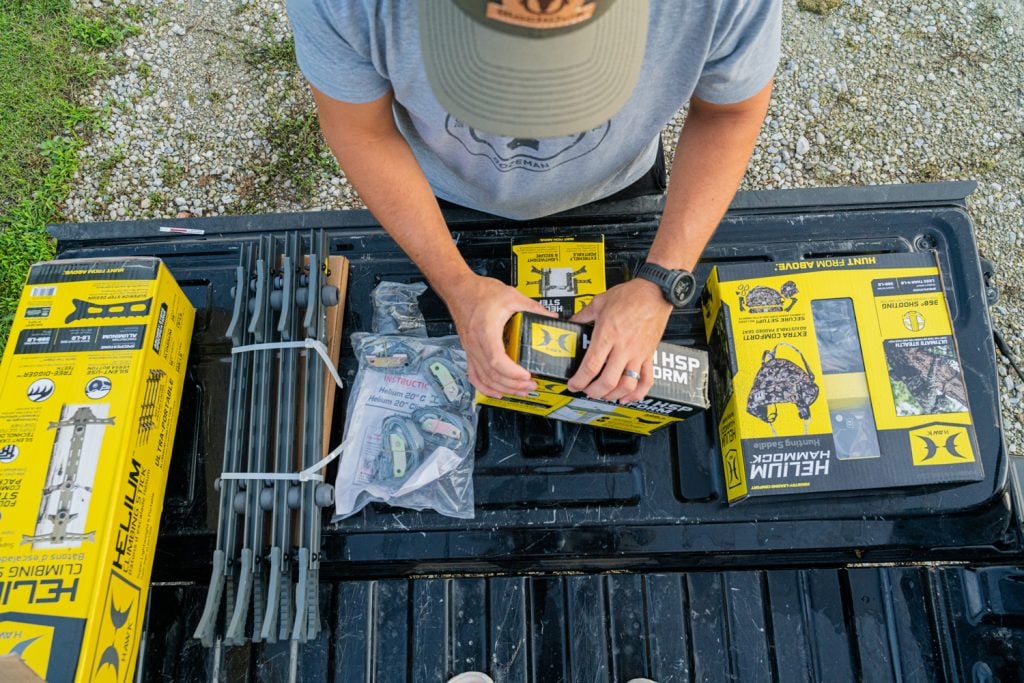 When I opened up my Hawk Tree Saddle for the first time I immediately noticed how lightweight this setup was going to be. The fact that I would be able to hunt like mobile tree stand hunters do but without the treestand was very appealing. Mobile hunters know the struggles of being quiet when carrying both sticks and a stand into the field. The Hawk Saddle comes with a stuff sack that is small and lightweight that can fit into any hunting pack. The Helium Sticks stack together perfectly making them very quiet and easy to carry.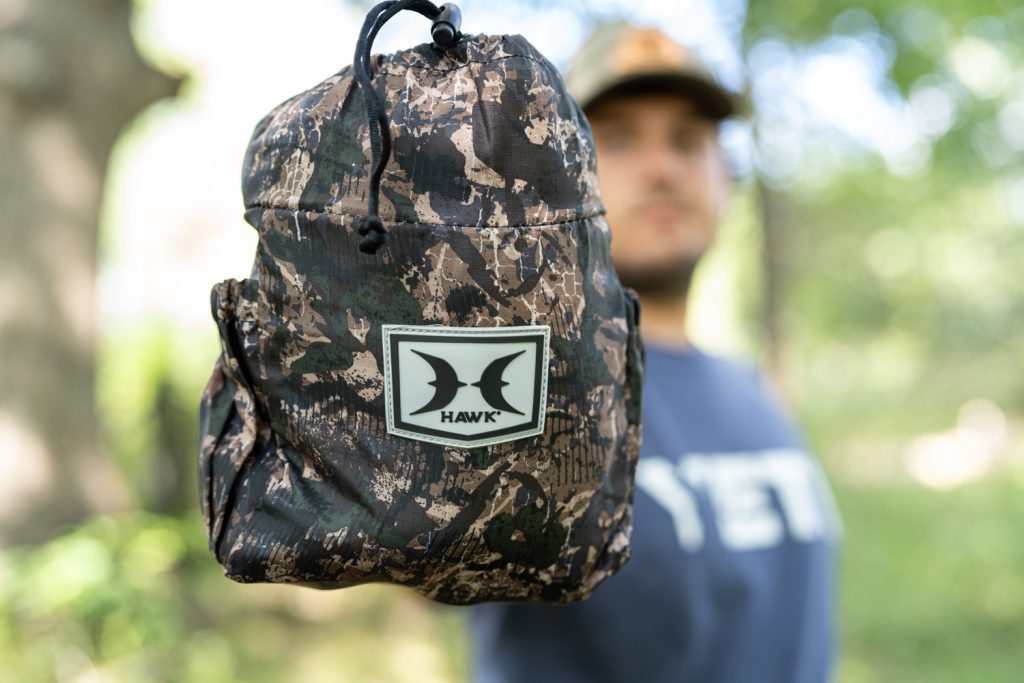 Ease of Use
I never had any experience with tree saddles before trying out this one from Hawk. My first time getting fully set up in the tree took me about 10 minutes. This system is extremely user friendly and can be used in almost any tree. This saddle is very comfortable and includes a padded cushion as well as a backrest feature if desired. When saddled up in the tree you have a lot more freedom to move in comparison to a treestand. The ability to move side to side around the tree provides great shot opportunities while providing a good amount of front cover. Oftentimes shot opportunities from a treestand are missed because of your tree getting in the way. With the Hawk Tree Saddle you are able to shoot just about 360 degrees depending on the size of the tree you are hunting out of.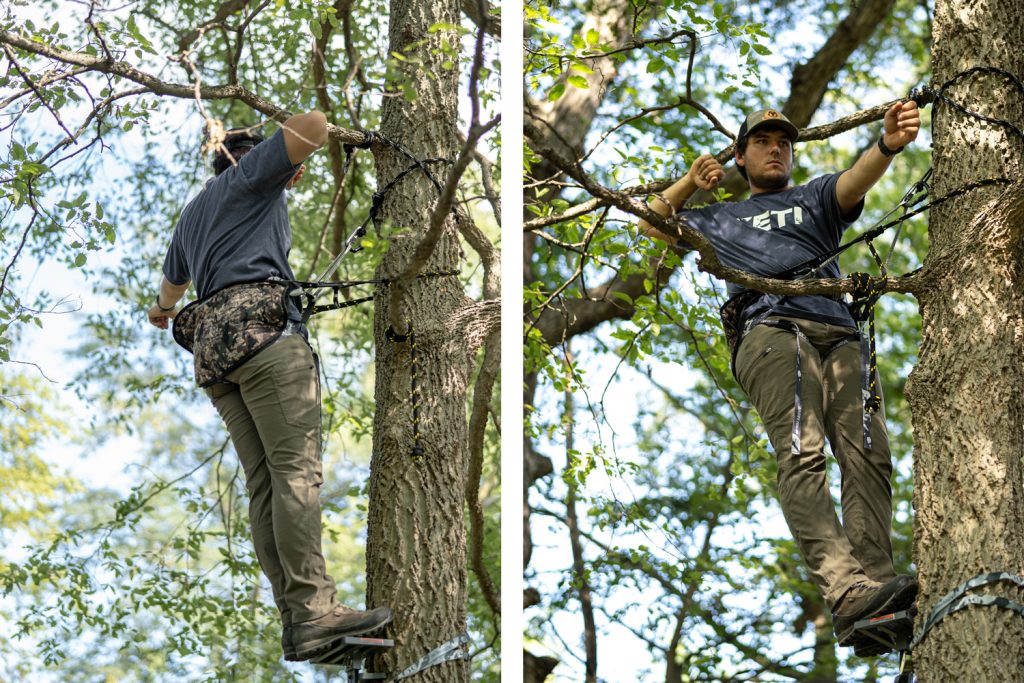 Advantages
Lightweight/Packable
Affordable
Easy to use
Great Quality
Comfortable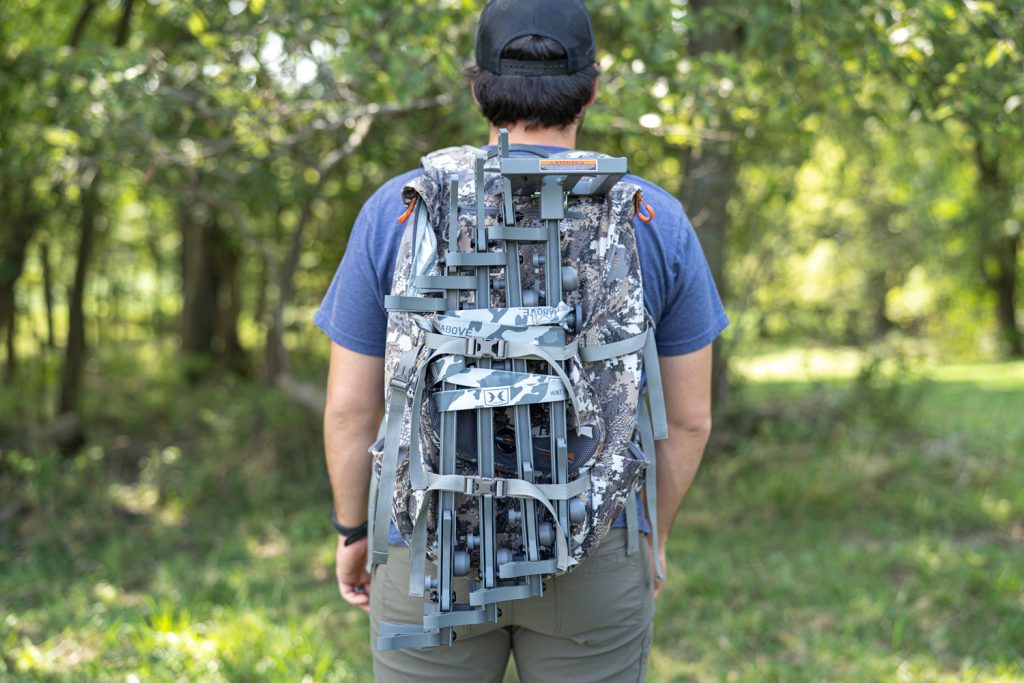 Disadvantages
May not be comfortable for everyone
Carabiners can cause noise
Leaning trees
Why Try a Tree Saddle?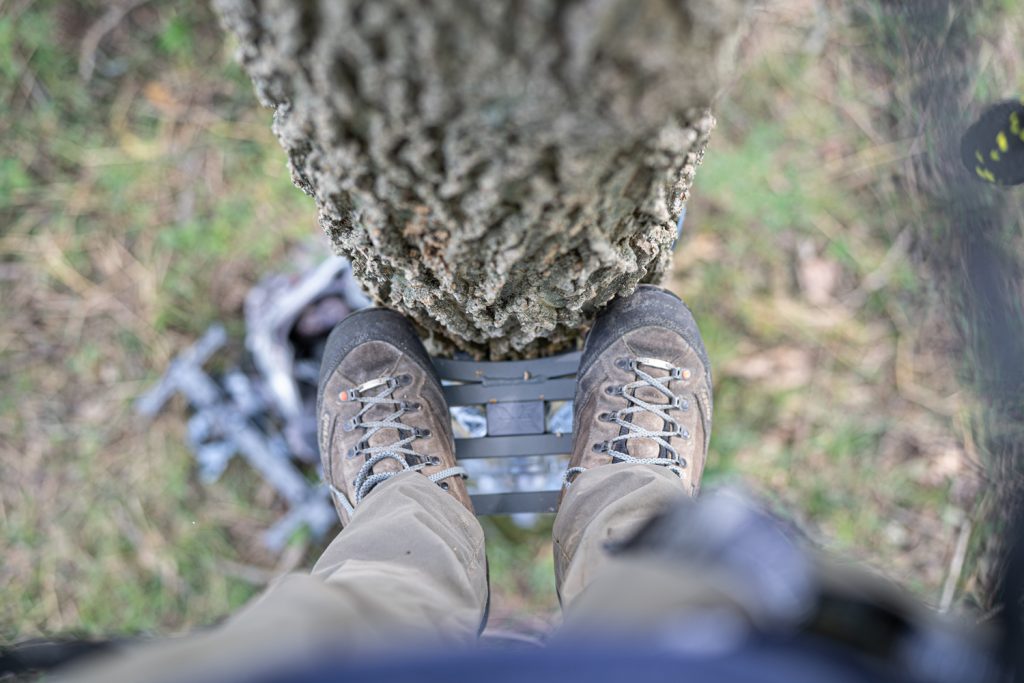 A lot of whitetail hunters typically hunt out of their preset stands all season long. However what do you do in the scenario of when your target buck emerges into the field 75 yards from your stand two nights in a row? Your target buck is smart for a reason and will definitely pick up on you moving a big loud ladder stand down the field edge. So what's the answer? Well I'm not saying the tree saddle is the perfect solution but it definitely is versatile enough for you to hunt on the fly without disturbing the area like you would moving a stand the night before hunting your favorite spot again. I'm very excited to use this saddle to my advantage when closing in on big buck bedding areas leading up to the rut. I think it's going to give me many more opportunities that I ordinarily would play it safe or sit on a completely different farm based on weather conditions.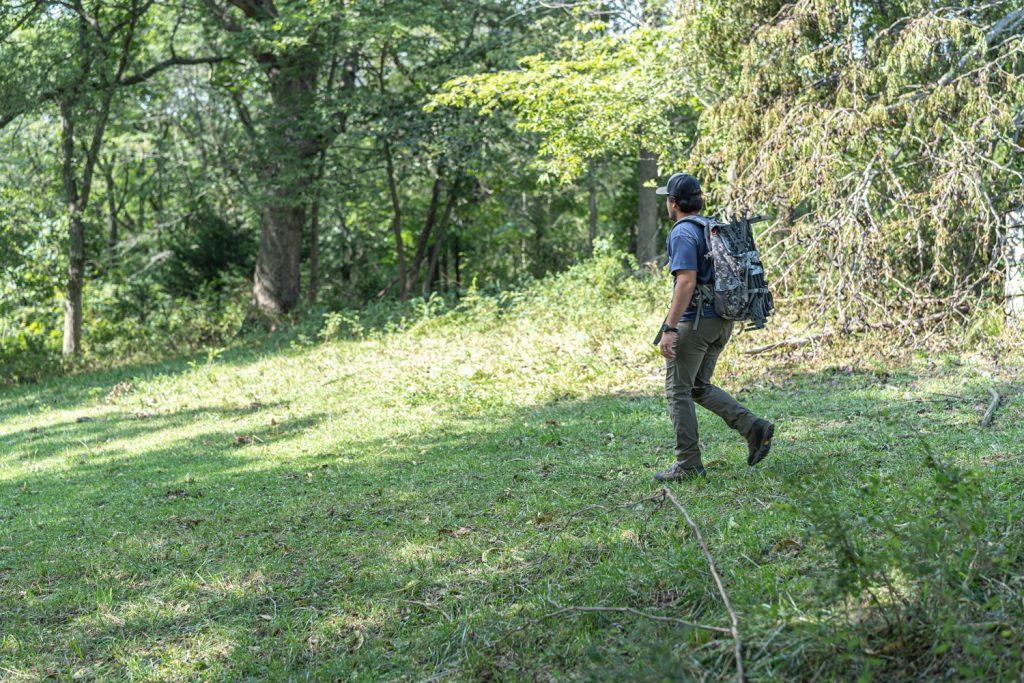 Conclusion

Mobile hunting with a tree saddle may not be appealing to all types of hunters. However, those that geek out over "hunting a new stand" or hunting the same farm and moving around based on wind direction are going to love this style of hunting. The saddle gives you the option to hunt all sizes and types of trees. Having plenty of climbing sticks also helps give you the option of getting high if you need to. Whether you are hunting food sources in the early season, or closing in on a mature whitetail during the rut, the Hawk Tree Saddle will be an effective tool to have in your arsenal when trying to fill your tag. Good luck this season!