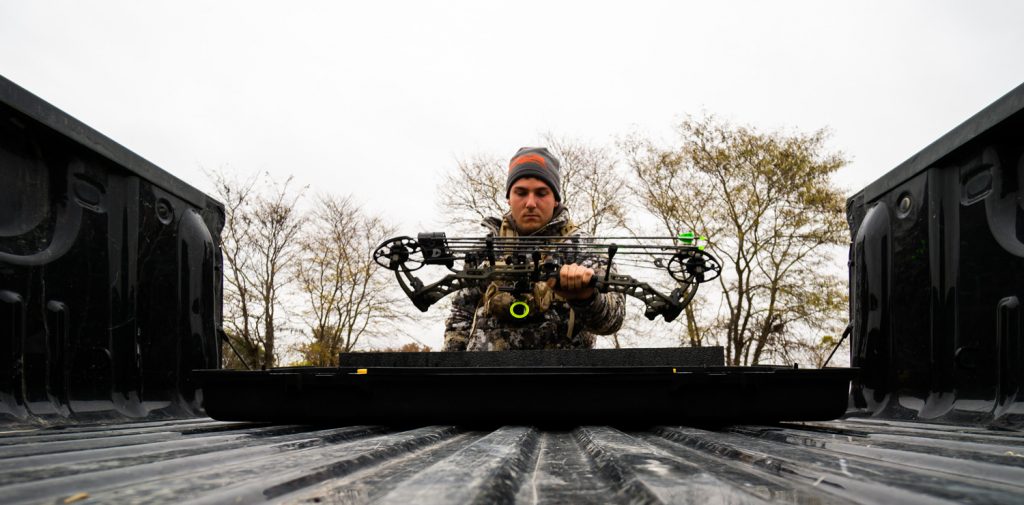 About Me

My interest in hunting began at the young age of seven years old when I would tag along my father during the Iowa whitetail gun season. It wasn't long after that and I was eventually able to carry a gun. I remember counting down the days and laying out all of my gear weeks in advance. Once I got into high school I had decided to give bowhunting a try. I was mostly interested in it because I knew it would give me more than just one weekend a year of whitetail hunting.

Fast forward five years and now I am what most would refer to as a "bowhunting nut". Hunting to me is more than just the dates of the season. There is always something you can be doing year round to be a better hunter and prepare for success. Pertaining to whitetails that could consist of food plots, mineral sights, trail camera intel, shooting my bow, and collaborating with others that have the same passion.

Throughout my journey of bowhunting I have also convinced friends of mine and their friends as well to buy bows. It's a hobby we can enjoy together year round and it also gives us another excuse to get together. Not only do we enjoy just whitetail hunting, but turkey and upland bird hunting as well. As our bowhunting obsessions have grown our interest in other big game hunting has grown as well.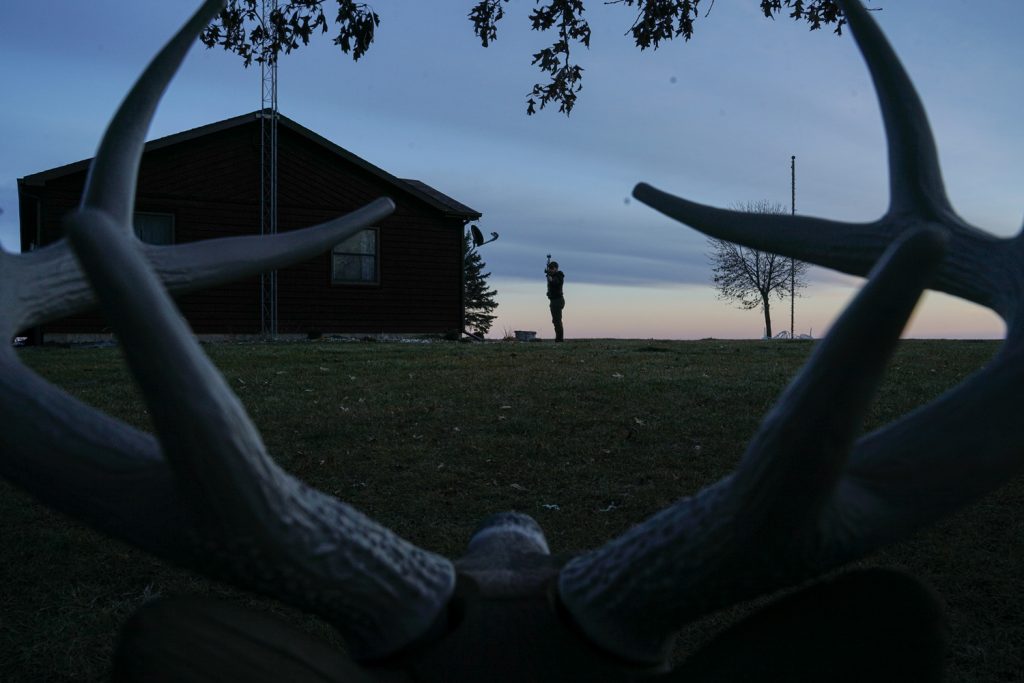 Heading West
This past summer my friend Peyton and I decided we were going to make a trip out west for an OTC Elk Hunt. While there were several options amongst states, we decided on Colorado based on its proximity to home. We would much rather hunt closer for our first time especially since that would mean us having more time hunting and less time driving. Between OnX Maps and some other online resources we were able to come up with a short list of hunting units. Some of the key factors that weighed into our decision was food, water, cover, population, access, and terrain. OTC hunts are tough and a lot of the units have less than 10% success rate. We knew the challenge going in and we were looking forward to it.
Gear

While all you really need is a tag and legal weapon to go elk hunting, there are some pieces of gear that are very helpful for an enjoyable hunt. The two most important things I discovered were a good pair of boots and a pack. I bought a pair of Crispi Summit GTX boots. These boots are nice because they are comfortable, waterproof, and super durable. They are also very nice because I find myself using them during deer season, turkey season, pheasant hunting, and other outdoor activities. The pack bought was a Stone Glacier Sky 5900 pack. This pack is nice because it has a meatshelf/frame for hauling animal quarters and other heavy loads. It was a rather expensive pack however I plan on many western trips ahead and this pack should last me a very long time, if not a lifetime. The latest and greatest gear is very appealing but there are other brands and ways to get out and have a hunt that is just as enjoyable and fun as well.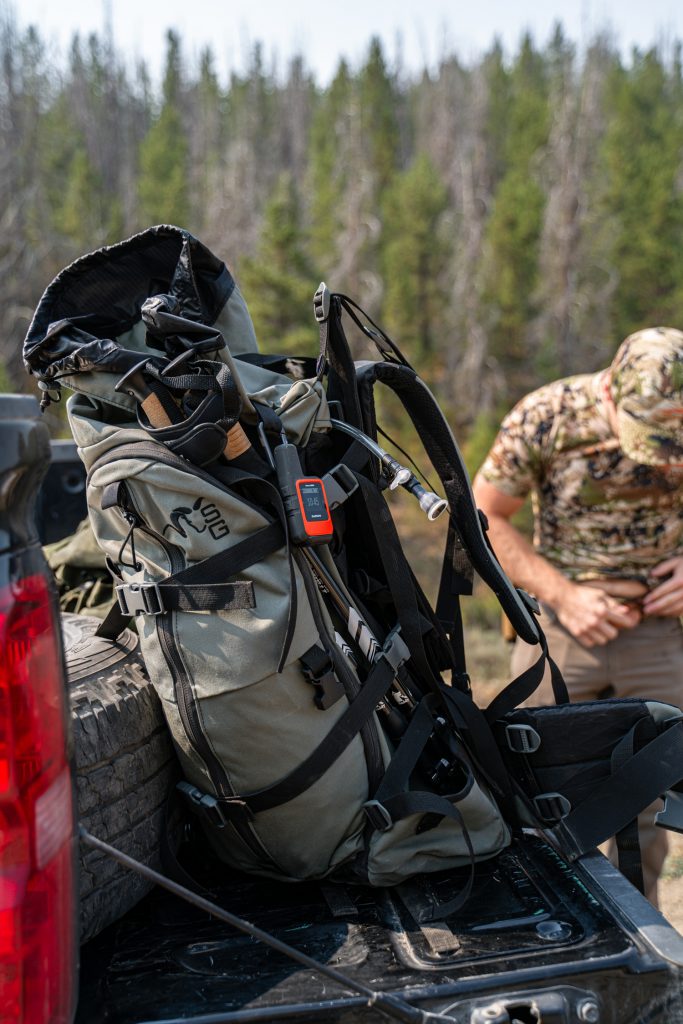 Some of the other items that were necessary for the trip included: camp stove, tent, sleeping bags, mountain meals, coolers, inReach Mini, first aid, water bladder, wind checker, binoculars, rangefinder, game bags, knife, and elk calls. There are some other items I did not mention such as pillows and utensils for example. This list just covers all the basic necessities.

Now you are probably wondering how we were able to have all this gear readily available to us and it's because we set up our basecamp at the truck along a mountain road. Our initial plan was to hike in with camp but with a dry year, a bigger than average tent, and lack of knowledge we quickly learned a basecamp was the way to go the first time around.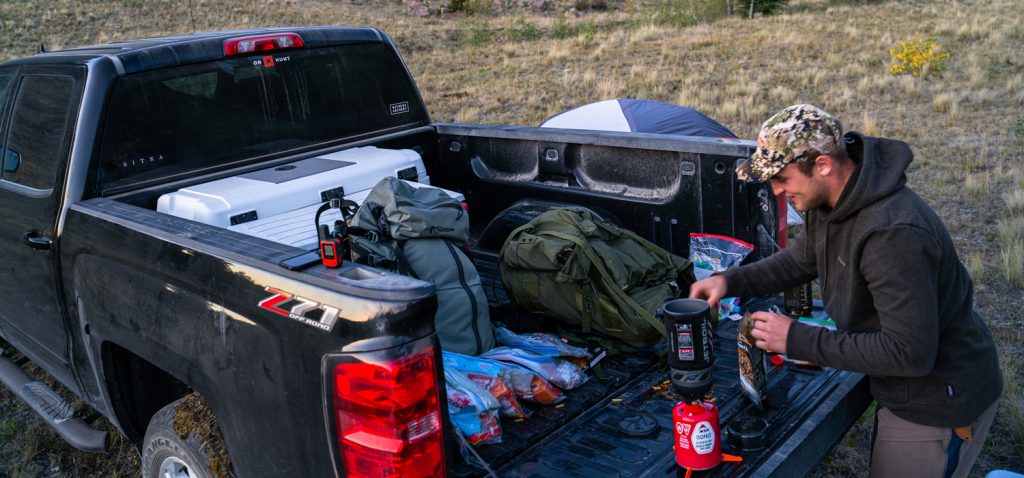 The Hunt

The first couple days of our hunt were a little bit of a train wreck. There were a lot of people, no water, and no elk sign. We had done some research and thought the area looked appealing but like everyone says, it's a whole different world in person. After a couple days of wandering around the woods we noticed a low tire on the truck. We decided to make a "quick" trip to town for some air and water. We took a different route into town just to get a look at some different terrain. What was supposed to be a 20 minute drive turned into a three hour excursion, a flat tire, down trees, and rugged mountain roads.

By the time we reached town and were mentally exhausted we decided we were going to drive to our plan B spot, which was a couple hours away. Once we arrived it was very appealing to our eyes and looked like prime time elk habitat. The temperatures were cooler, the woods were more green, and there were some sources of water. We got our camp setup quickly and began hiking up the mountain right behind our camp. Following our map we pushed up higher and higher in elevation. There were lots of elk dropping and numerous rubs on small sized trees.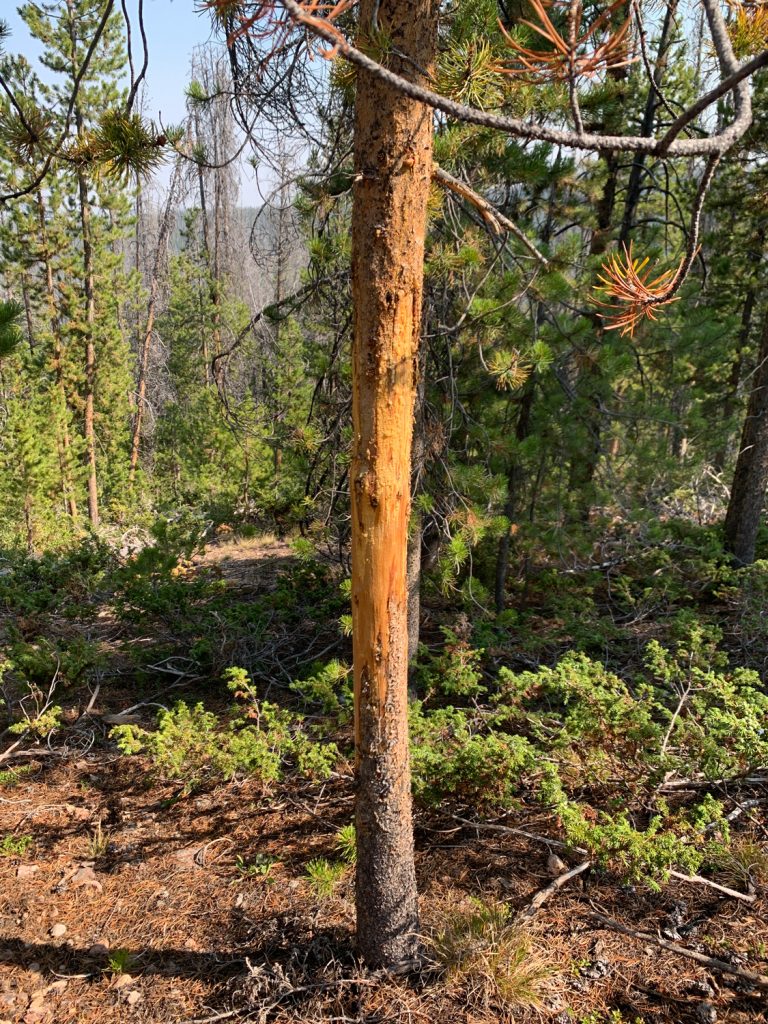 Without any elk sightings we eventually let out a bugle in hopes of locating an elk but were unable to do so. Once we gained a lot of elevation we found a couple places to get behind the glass and try to locate some elk. The terrain was very thick timber and glassing opportunities were very limited and tough. After a couple days of exploring different mountains we had no elk sightings and really starting to scratch our heads.

We made a quick trip to a local town nearby to check the weather and it appeared we had some snow moving in during one of the afternoons. The forecast was calling for 2-3 inches of accumulation which sounded great for hunting. That evening we made our way down the mountain road in the dark and noticed the elk had moved down off the mountain to get a drink from the stream. There weren't just a couple sets of tracks, there were a lot! We could not wait to get up and hit the mountain the next morning.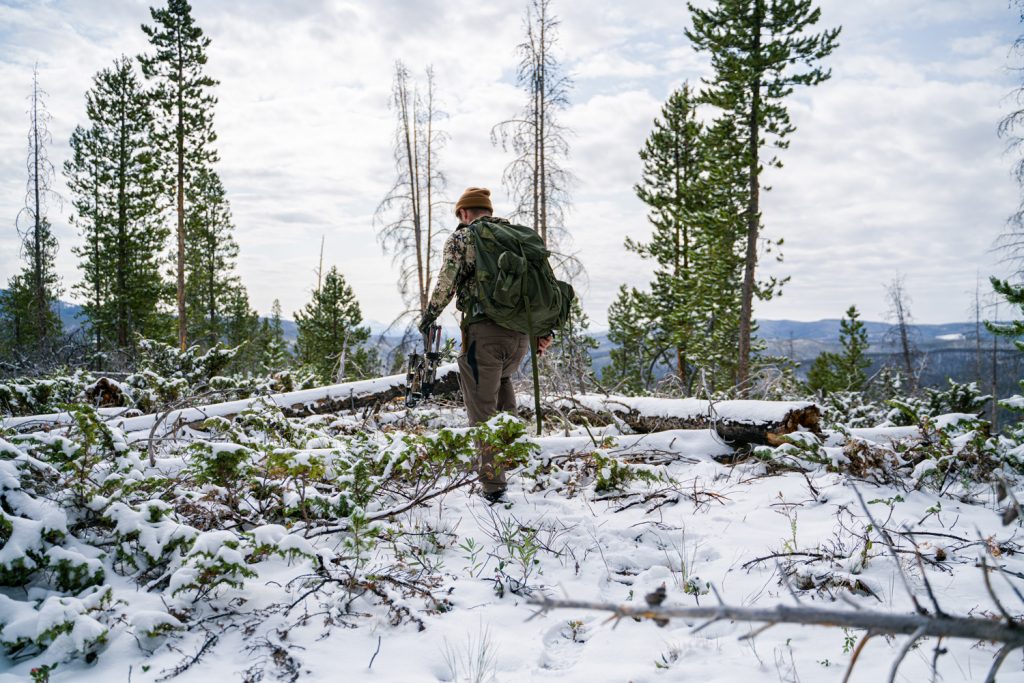 Once the next day came we woke up, got our breakfast, and began hiking vertically right behind the truck. We had a location picked out and a mountain ridge that we were going to circle around that day. We quickly came across some deer, bear, and later some elk tracks. The elk tracks we began to follow and did for a couple of miles. Along the way we located elk droppings and eventually fresher sign. I had never been so excited to be able to smell fresh elk poop, but on the bright side I knew we were close!

After covering a little more ground we came around this ridge and right there in our face at about 100 yards was two cow elk walking along the sidehill. It was maybe five seconds of viewing and then we lost sight of the elk. With any-sex tags in our pockets we were not about to pass up any kind of elk meat. We followed the cows for a while and eventually thought we had lost them and blown our opportunity. We hiked to the top of the ridge where we ran into some other hunters, chatted for a bit, and then we sat down to have some lunch.

After downing our lunch I still had a feeling that those cow elk had to be close by. Now that we were on the ridge there wasn't much elevation change, it felt like a dense sanctuary on top with lots of rubs and trees. We began working our way along the ridge and only a couple hundred yards from where we had our lunch we bumped the two cows out of their beds and then that was the last we saw of them. We continued to work the ridge the rest of the afternoon finding some fresh and some old elk sign. Unfortunately there were no elk sightings the rest of that day or for the rest of the trip for that matter.

Our remaining days consisted of nothing but cold calling and finding a couple day old elk sign. While we were unable to locate anymore elk that week, the time spent on the mountain was a great learning experience. I've read it and now experienced it myself, a lot of people say you just have to go and do things to figure them out. You can read and do all the research you want but so much of it is just getting the first hand experience. While some might read this and think we are crazy but the moment we were headed home we were already planning next year's trip and how we could change things in hopes of filling a tag.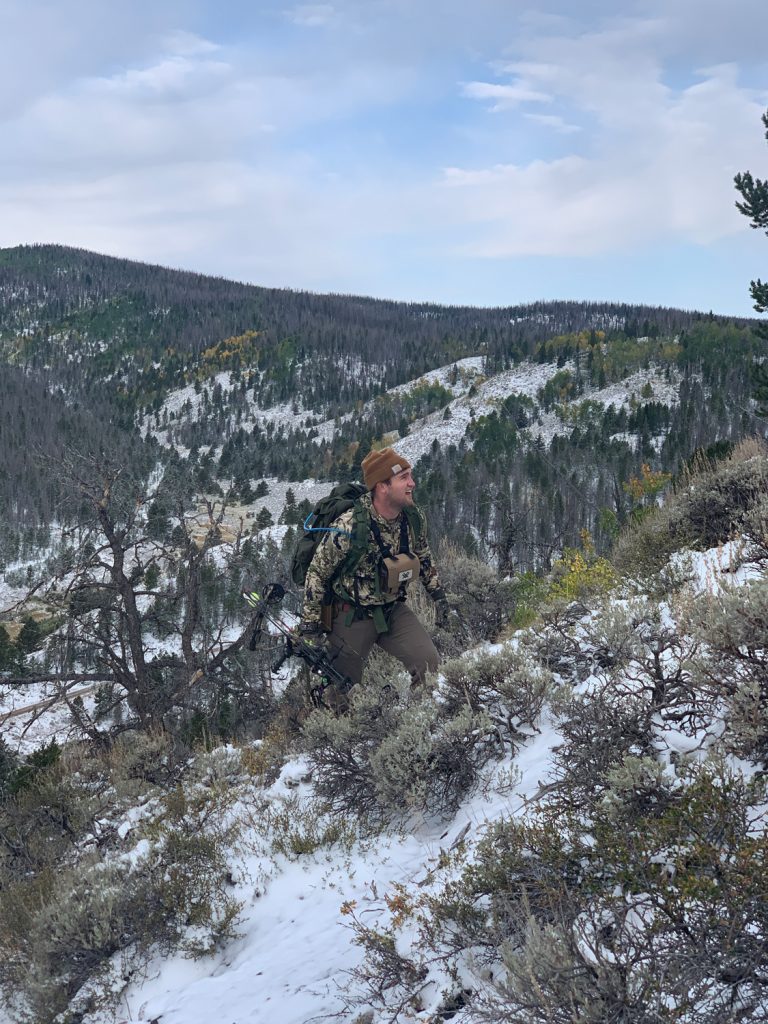 Conclusion
In conclusion we had a terrific time and enjoyed being in the mountains, with our bows, and chasing rocky mountain elk. One day that dream will be fulfilled of punching our tags and having backstops over the fire. My biggest piece of advice for anyone that is interested in a western hunt is to practice with your bow, work on your cardio, and talk to people that have experience elk hunting. It will make your trip much more enjoyable and just like bowhunting, once you start elk hunting, I don't think you'll be able to stop!
A couple of items that I would like to add to my inventory for future hunting include; a packable tent and quality rain gear. Having a lightweight tent to throw in my pack could make me that much more of a versatile hunter. Camping near the heat of the action could make the difference between filling and not filling a tag. It could give you a jump start on many of the truck camp hunters. Rain gear can keep you dry and comfortable so you can spend more time out the field hunting instead of having to take cover. Rain gear also acts as a windbreak and can help keep you warm in harsher conditions.

Having all the top of the line gear is not justifiable for everyone, and certainly not me. Gear should be acquired over many years until you have all of what you would call the necessities. I had a pretty good start on gear the past couple years. A lot of times it's good to catch gear on sale right after hunting season is over. It might suck to be spending money that time of year but it will save you a lot in the longer run.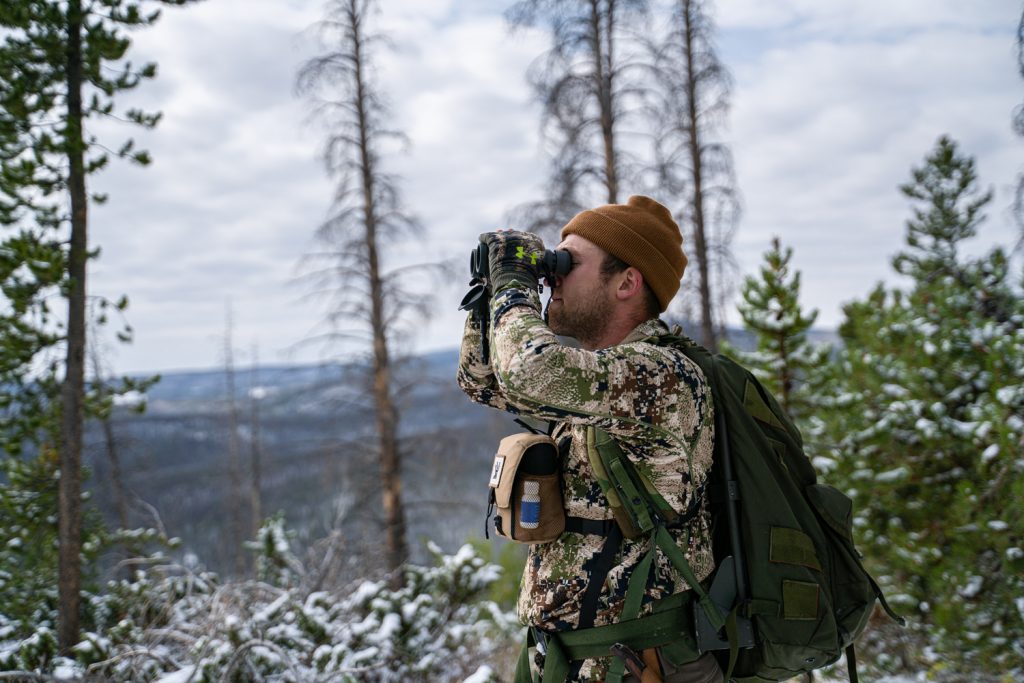 Written by: Kevin Weber