Thanks to everyone who stopped by our booth at the Western Hunting and Conservation EXPO in Salt Lake City UT this year! We're excited to announce the giveaways from the Guess the Score elk we were featuring in our booth. Here's a recap of what was on the line: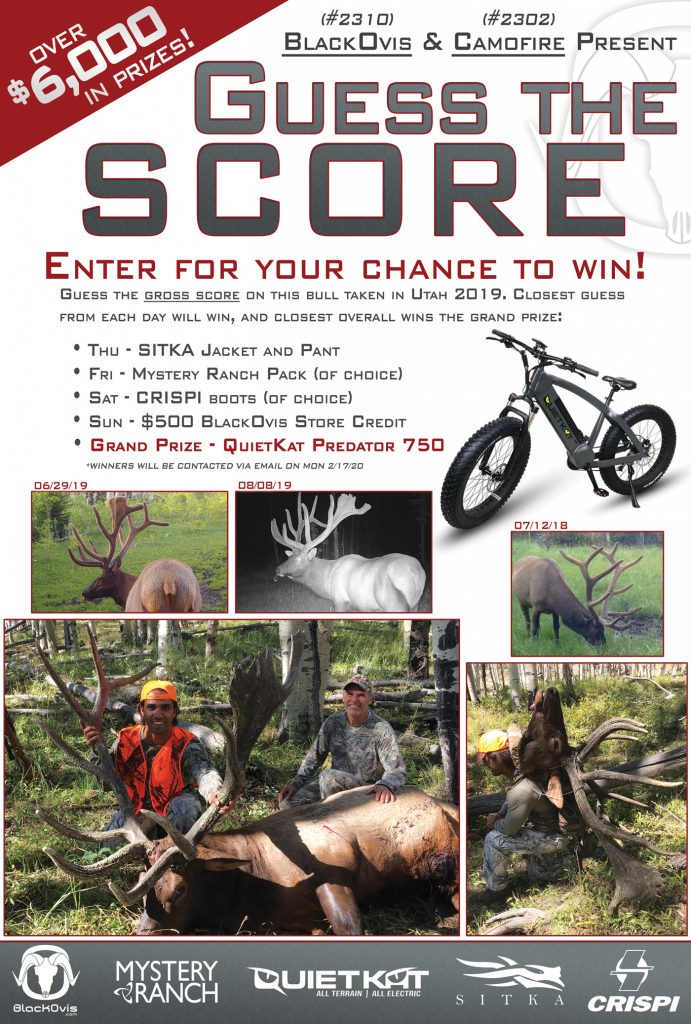 The gross score of this bull was 397!
Since there was 22 people who guessed the score spot on, watch the video below to see how we're going to select the winners:
Part 1
Contest recap and Thursday winner
---
Part 2
Friday and Saturday winners
---
Part 3
Sunday winner and Grand Prize winner!
---