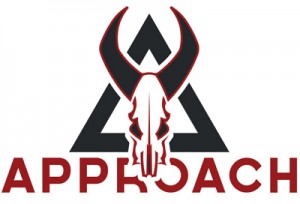 The idea behind the pattern
Badlands Packs has been a fun company to follow. They have really done some great things with a lot of their designs, and are coming up with innovative concepts to their line of hunting gear on a regular basis. Take for example their 2200 pack. That is a pack that really changed the way people think about a hunting backpack. The features they put onto that thing make you know that it was designed by a hunter. These guys really know their stuff when it comes to hunting. What they wanted to do with the new "Approach" camo pattern is to develop a pattern that will blend into a variety of different surroundings. HD camo patters are great for certain situations, and in certain environments, but its not a very versatile type of camo. Badlands wanted to create a pattern that would work well in different lights with different backgrounds and on different terrain.
Adaptive Coloration Technology
As far as I understand it, the Approach pattern is designed to bring out different colors with different lighting conditions and surroundings. So for example, when you are in the trees, that gives a lower light situation which lets the darker browns and green, but when you're on an open grassy or rock face, the light is going to be brighter which would bring out the yellows and grays.
Another thing that sticks out to me on the pattern is the break up of the black dots. even though it's a digi-camo, the pattern of the black dots help to break up your silhouette and help the colors to provide contrast. They kind of even look like both branches and cracks in rocks which goes to show that it will work in a variety of different environments.You can tell that they put a lot of time and thought as to how the pattern would look.
Which products?
Badlands is really putting a big push on their new pattern and the hype is definitely following. They plan to have this on a wide variety of their apparel items and several of their better selling packs. For now, we know that the Approach camo pattern is going to show up on the Diablo, Pursuit, Superday, 2200, and their Bino Case. I'm sure that as they see a positive reaction of the new pattern with the hunting crowd, they will roll out the pattern to more of their items.
We're excited to see the new gear when it comes in and I think we will definitely have to post some updates so we can review it when we have it in hand.
Questions?? Please post in the comments below. We'd love to hear some of your feedback as well!