There's a lot of hype nowadays about the new Crispi Hunting Boot lineup, and there are a lot of them to choose from. With this post, I wanted to do a side by side comparison so that you can see which one might be the best choice for you. I split them into insulated and un-insulated boots because within those families, there are a lot of similarities. There are advantages and disadvantages to each and there are places that you would use some, and not others.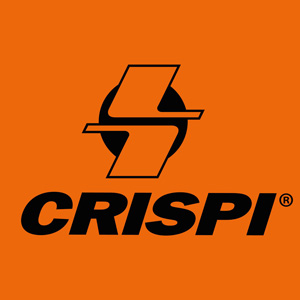 Insulated Crispi Boots
The Insulated boots are: Nevada, Guide, Hunter, and Wild Rock. All but the Wild Rock use the Gore(tex) insulated booty which provides insulation and breath-ability, and the wild rock uses a Primaloft. One thing about the Crispi/Gore-Tex insulation is that they do NOT use a Thinsulate insulation. Rather, they use a proprietary Gore Insulation which is a premium insulation that is much more breathable and efficient than Thinsulate, and all can compare to about a 200 - 250 Gram Thinsulate insulation. It's going to be a lot more breathable than Thinsulate because of the adhesive they use. It's not as thick and allows both the insulation and the Gore membrane to remain breathable.

Insulated boots specs: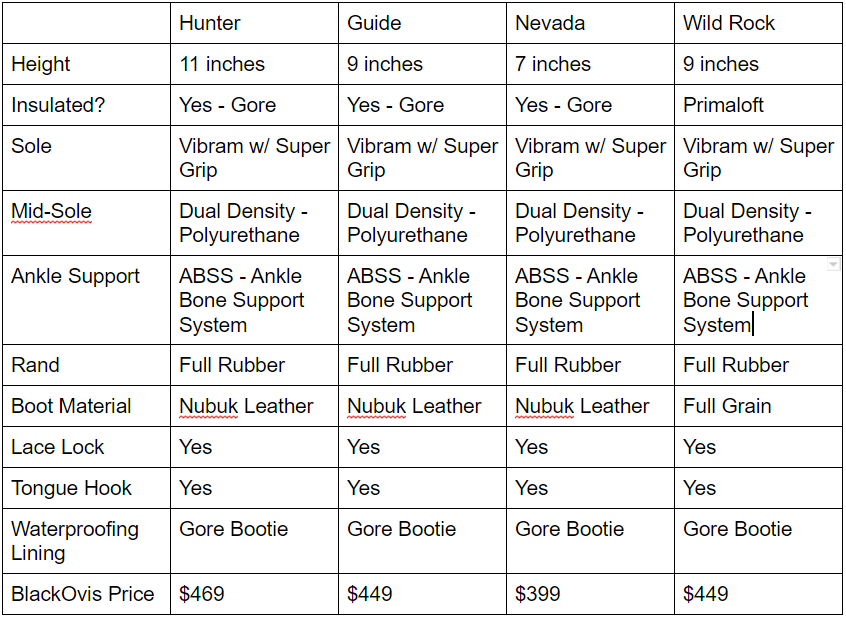 The Hunter, Guide and Nevada are practically identical, but come in different heights and price points. They feature the Nubuk Leather, Dual Density Crossbow PU Midsole, full rubber rand, lace lock, and tongue hook. The Wild Rock is a 9 inch boot that comes in a full grain leather with Primaloft insulation. All of them have the Ankle Bone Support System (ABSS) which is a molded heel and ankle portion of the booth that really helps wrap your ankle and heel tight to avoid rubbing and any friction.
The insulated boots are for weather up to 75° depending on how hot your feet get in regular boots. Even for extreme cold weather, it would be a good idea to put on a pair of warm socks to assist with the insulation.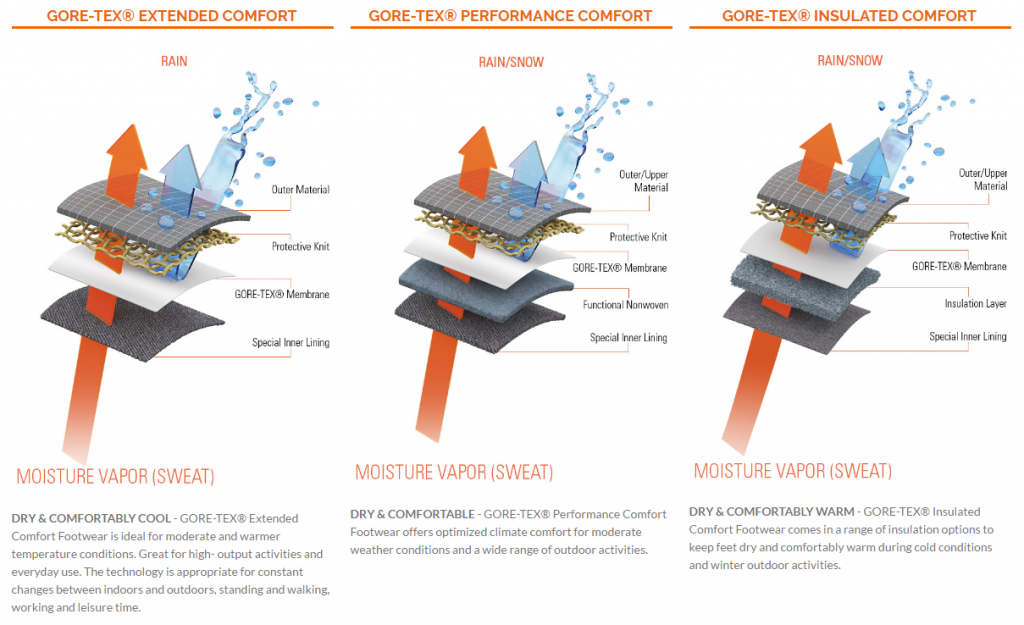 Uninsulated Crispi Boots
The Un-Insulated boots include the Idaho, Summit, Wyoming, and Valdres Plus. I personally sport the Idaho's and love them! With the un-insulated lineup, a few things happen. The price comes down a little bit and the versatility of the boot increases a bit as well. You can wear any of these boots in hot or cold, you just need to make sure you have the right sock-layering system. In hot weather, you would do best to have a type of coolmax sock, and in colder weather, you can layer up with whatever sock combination will keep you warm. All the boots breath very well because of the breathable in Gore-Tex technology, and they all will keep you very dry.

Un-Insulated Boots Specs: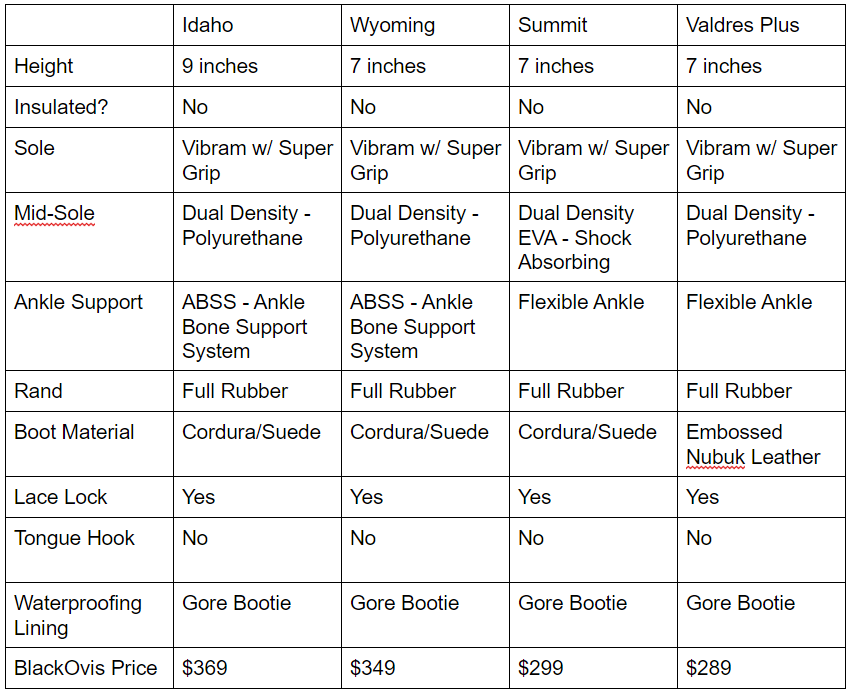 The Idaho and Wyoming are virtually the same with the only difference being the height. They both have the ABSS and are made with all the same features. Their soles have the Dual Density Polyurethane using the crossbow technology. Instead of using the Nubuk leather like the majority of the Crispi Boots, they use both Cordura and suede for the outer materials. That way it brings down the cost a little bit, but also increases the breath-ability. These boots also have Wrapping Frame Technology, which is the zigzag black you see run along the sides. That is a reinforcement piece that really helps to solidify the fit of the boot and increase the durability.
For the Summit and the Valdres Plus, the features really start to vary. They both have a flexible ankle which allows for more freedom, and cuts down on the weight. The Summit features an EVA Midsole which also cuts down on weight and adds a little bit of cushion. The Summit features a Cordura and suede material for the build and the Valdres Plus uses an Embossed Nubuk Leather which is embossed specifically to increase strength on strategic places on the boot. The Valdres Plus is also the only boot in the entire line that features an optional fabric two point lace loop which makes it so you can adjust how much stiffness you have on your ankle and heel. If you are side-hilling on a steeper slope, you'll want to make sure to lace up tight, but you can undo that loop to loosen it on flat terrain so you can have increased flexibility to comfortably lengthen your stride.
Crispi Boots are a high-end hunting boots that have very specific engineering to maximize quality, comfort, ankle support, breath-ability, and the ability to be waterproof. They are definitely not a cheap boot, but when it comes to taking care of your feet, it's definitely worth your investment.