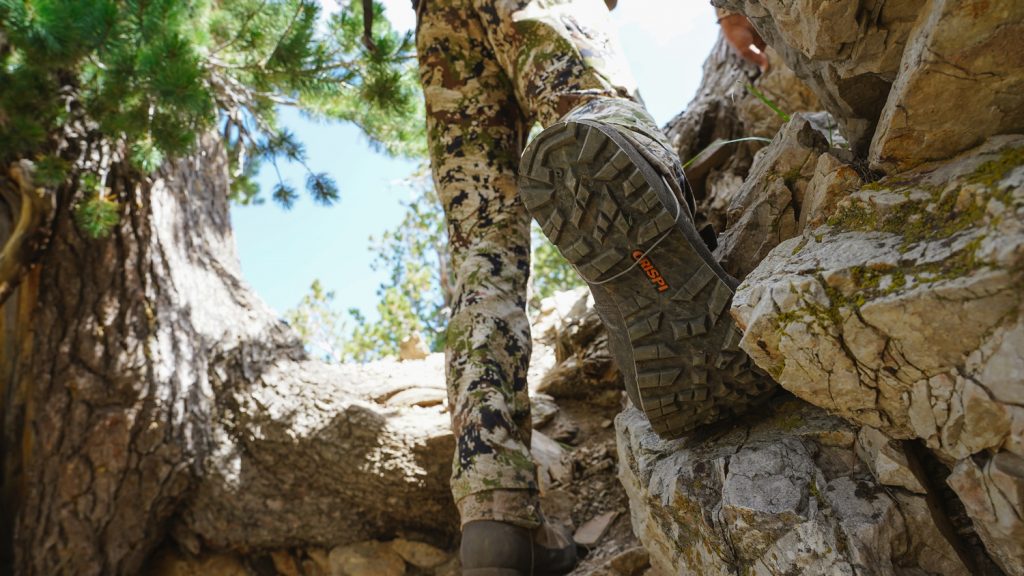 Out of all of the places that I hiked in 2020, the weather, terrain, and distances hiked varied EXTREMELY. In January, I started in the desert in Arizona. I then shed hunted a handful of locations in Utah, Idaho, and Nevada. During the summer months, I looked for velvet mule deer at the top of mountain peaks, and hiked all over those same peaks in September and October. I wrapped up the late season in November and December chasing elk and mule deer with a bow in Northern Utah.

My takeaway from hiking in all of these locations was this: Dress accordingly, boots included.

In 2019, I tried to pick one boot that could do it all, spring, summer, fall, and winter. This year, I used three different pairs of boots, and saw a big difference.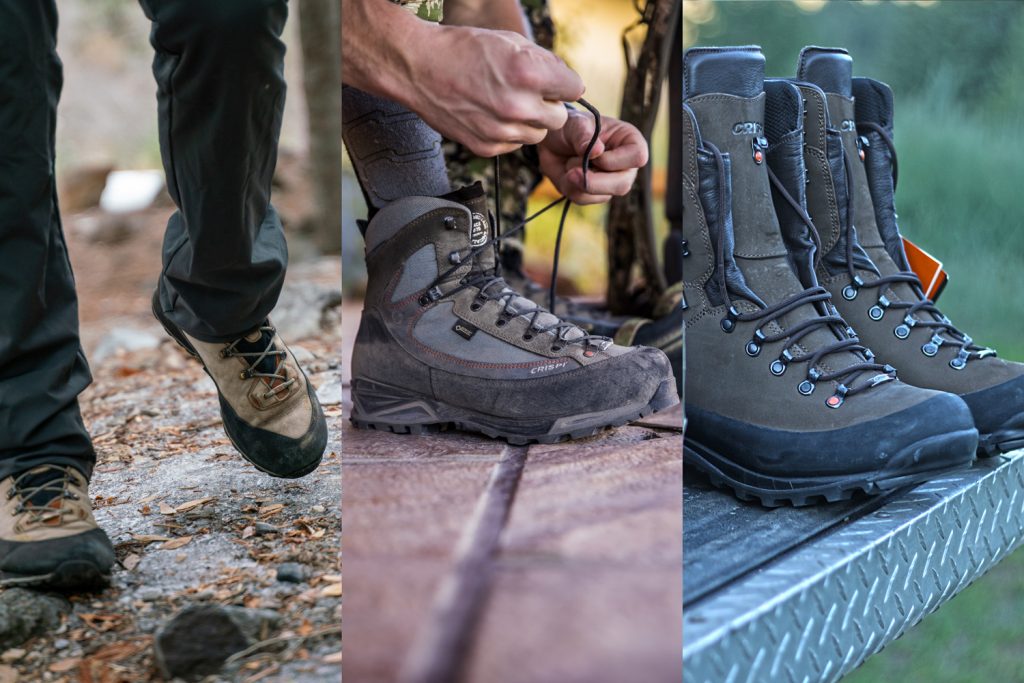 After analyzing all of the outdoor activities I did in 2019, I realized there were three distinct categories. Those categories were 1) Shed hunting and scouting 2) Early Fall Hunts and 3) Late Fall/Winter Hunts. I reviewed some data from each of the activities listed above, that data is listed below.

*Temperatures listed are the high and low temperatures in which the gear was used, not the highest or lowest temperature recorded during that time of the year.
SHED HUNTING AND SCOUTING
Time of the Year: March – Mid August
High Temperature: 90 degrees Fahrenheit
Low Temperature: 50 degrees Fahrenheit
Distance Hiked per day: 3 to 18 miles
FALL HUNTS
Time of the Year: End of August – October
High Temperature: 80 degrees Fahrenheit
Low Temperature: 20 degrees Fahrenheit
Distance Hiked per day: 2 to 8 miles
LATE SEASON
Time of the Year: Mid October – Mid December
High Temperature: 60 degrees
Low Temperature: -5 Degrees
Distance Hiked per day: 1 to 6 miles
Going into 2020, I picked one boot for each category listed above.
Crispi Lapponia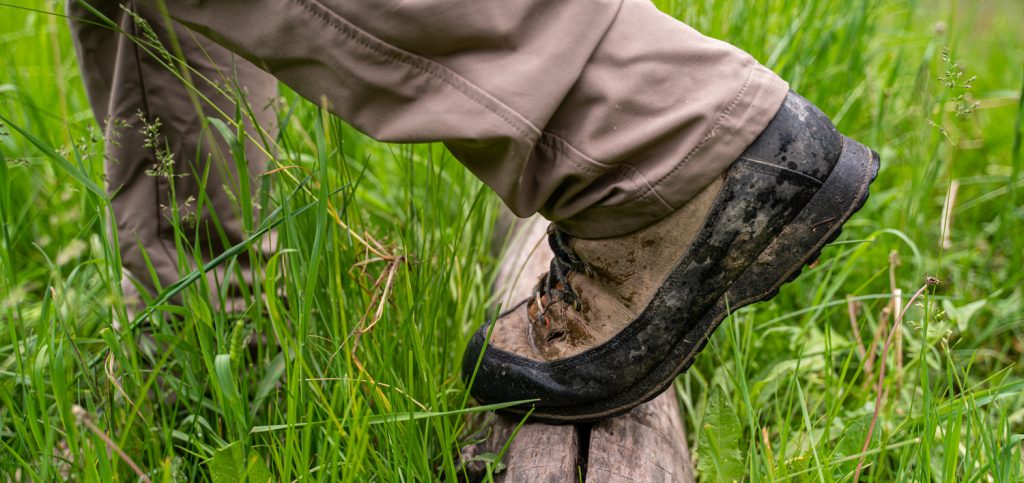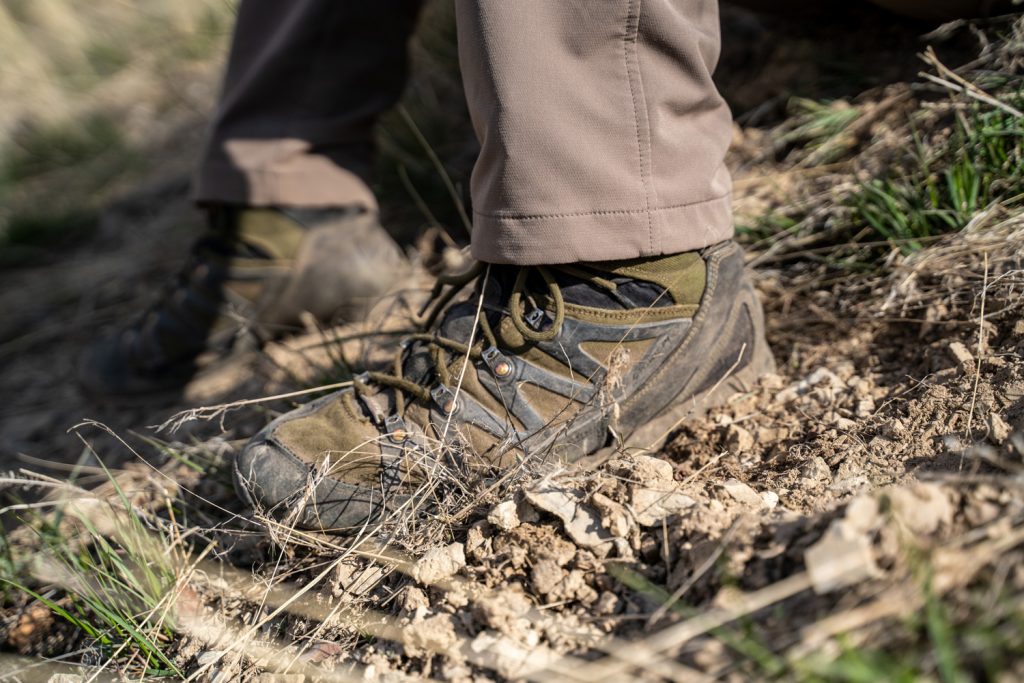 For shed hunting and scouting, I wanted a boot that was light. I covered a lot more miles during this time of the year vs any other. So, hypothetically speaking, if I wore a pair of boots that had a weight of 1.2lbs per boot (Lapponia) and walked the same distance in a pair of the same boots I use later in the year, like that of the Guide (2 lbs), I would use noticeably less energy/force to walk a mile. (EX. 1 mile = approximately 2,112 steps. 2,112 steps * 1.2lbs = 2534lbs of boot moved compared to 2,112 steps * 2lbs = 4224lbs of boot moved). During shed hunting and scouting season, I hiked terrain consisting of a lot of rolling sagebrush hills and main trails, and pack weights were light, so I didn't feel the need to have as stiff of a boot, or a boot that had a ton of ankle support. If I did venture into some nasty country, I had my pair of Crispi Thor's in the truck, lightweight, but stiffer than the Lapponia's.
Crispi Colorado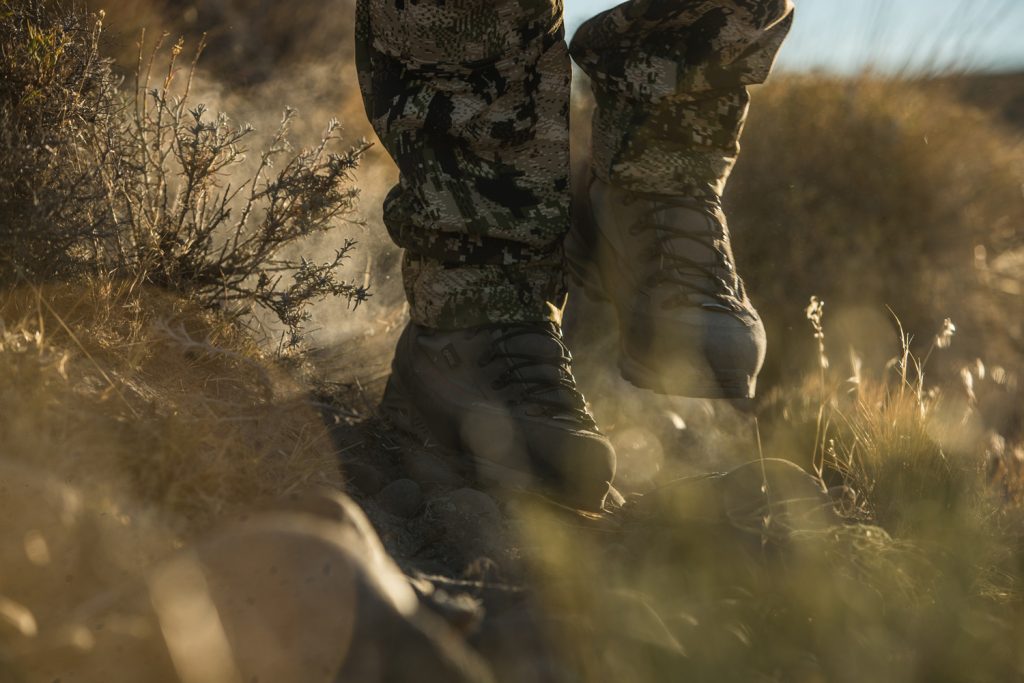 Moving into the Fall hunts, I hunted specific areas where I knew deer and elk were living, and on average, was hiking a lot less. With that being said, I was hiking in steeper and more gnarly country. I would gain 1,000 – 3,000 feet in elevation, and would hike in areas that didn't have marked trails, and did a lot of bushwhacking or hiking through rockslides, or on small game trails. I knew that if I was successful on a hunt, I would be coming out with a heavy pack. When I gain a lot of elevation or am hiking with a heavier pack on a pack out, I like to have a stiff (flex rating of 4) boot, and one that has a pretty rugged and well-built outer section. Because temperatures weren't extremely cold, there wasn't a lot of snow on the ground, and I wasn't super stationary, I didn't feel the need of having an insulated boot. Taking all of that in to consideration, I chose the Crispi Colorado. And after a 4-mile pack out with a boned-out deer and camp on my back, I couldn't have been happier.

Crispi Guide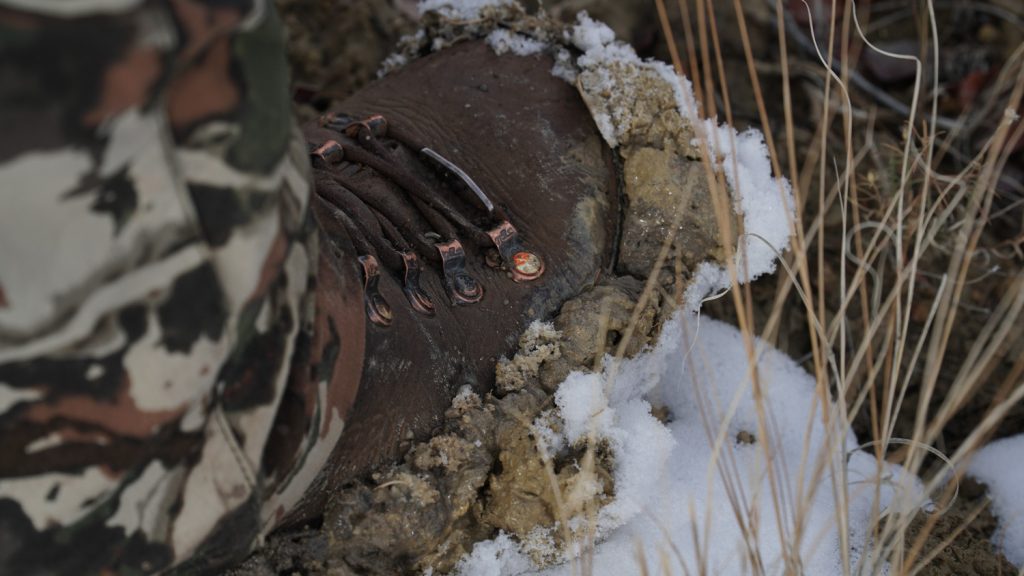 The last category that I noticed the biggest difference in my boot selection was on the late season hunts. This was the first year that I had a pair of insulated boots during cold weather hunts with a lot of snow on the ground, glassing for long periods of time. Because I wasn't hiking super far, I wasn't worried about weight. More than anything, I was concerned about warmth. I also like a taller boot later in the year, especially if I don't wear gaiters, which helps keep snow and moisture out. So, for my late season hunts, I chose the Guide GTX, with 200 gr of insulation. My feet run on the warm side, so I didn't need a ton of insulation, however, if your feet run on the cold side, I would recommend looking into the Wild Rock GTX or the Wild Rock Plus GTX. With a thick, warm sock and 200 gr of insulation, my feet were definitely warmer this year in December vs years past.

Conclusion
Another benefit to having multiple pairs of boots vs one "do it all" boot for me was boot durability/longevity. Usually, I find myself replacing or repairing my boots every other year, if not every year. With spreading my years' worth of activity across three different pairs of boots, I have noticeably more tread left at the end of this year.

I would recommend that you look at your yearly activities, see how far you are hiking, what temperatures you will be in, and what type of terrain you will be hiking in, and choose your boots accordingly. My feet were the most comfortable they had been by far. After a year of having multiple pairs of boots, I can say that having a pair of boots for each situation has been as important as having the right layering system for different times of the year.