We get a lot of gear questions about what the different labels mean for Hilleberg Tents. I'll go through it in a bit more detail below, but Hilleberg created the labels to separate the tent according to their purpose. Here's a Hilleberg Comparison Chart to cover some of the basics:

Black Label
Red Label
Yellow Label
Purpose
Extreme
Versatile
Lightweight
Seasons
4-Season
3 & 4-Season
3-Season
Material
Kerlon 1800
Kerlon 1200
Kerlon 1000 or 600
Pole Diameter
10mm
9mm
9mm
Guy Line Diameter
3mm
3mm
2mm
Inner Tent & Floor
Most Robust Fabrics
Lighter Weight
Lightest Weight
Zippers
Heavy Duty
Lighter Weight
2mm
Pegs
Y-Pegs
V-Pegs
Tri-Pegs (Lightest)
Models
Keron (GT)
Nammatj (GT)
Saitaris
Saivo
Tarra
Staika
Rogen
Niak
Enan
Rajd (Shelter)
The Black Label tents are basically as close as you can get to a portable bomb-shelter. It says that it's a four season tent, but that is really an understatement. If there were ever a 5-season tent available, this would be it. These tents are for use in extreme or long terms situations. They are great for serious climbers, guides, preppers, and commercial camping use. Hilleberg didn't hold back when it comes to quality on this category. They put in their most robust and high quality components so that they'll (1) last, and (2) stand up to the most severe elements. There is a bit more weight to these, but are more than worth it for those that need the quality features.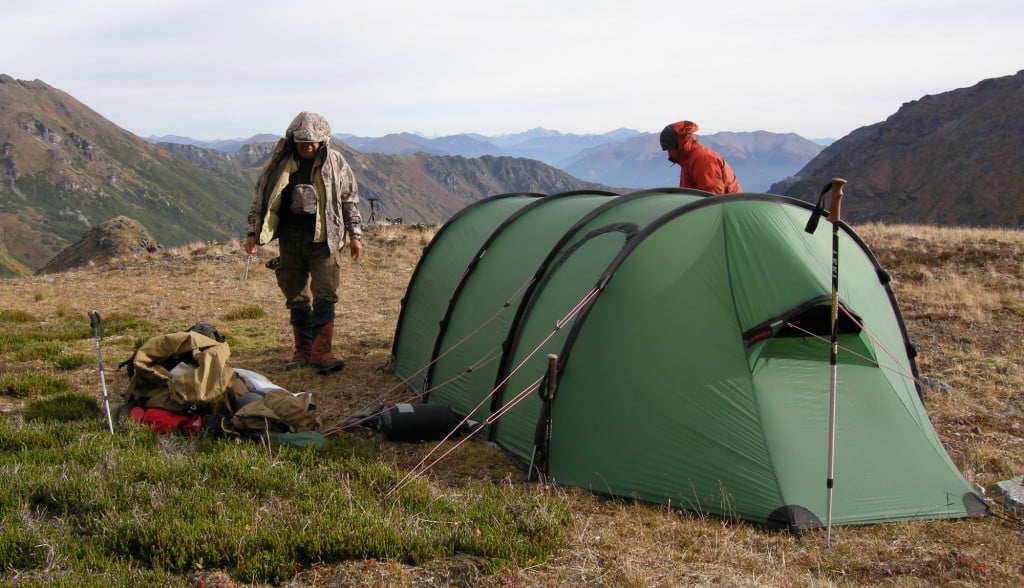 Red Label tents are built to be extremely versatile. They are made of mostly mid-weight materials which makes them so they can do most anything on the four-season side of things, but are light enough to pack just about anywhere. The outer tent goes all the way to the ground on these models just like in the black label, but use a lighter material to cut down on the weight.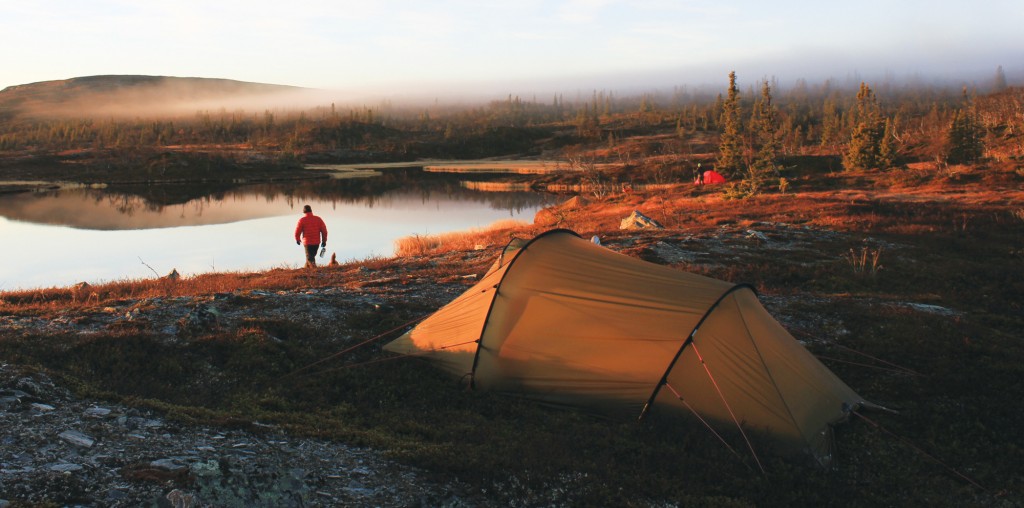 The Yellow Label tents are the hyper-lights of the family. Every single tent under this label was built with the specific intent to keep the weight to a minimum, and was intended to be used in a warmer scenario. The warmer tent doesn't quite go all the way to the ground which makes it great for increased ventilation.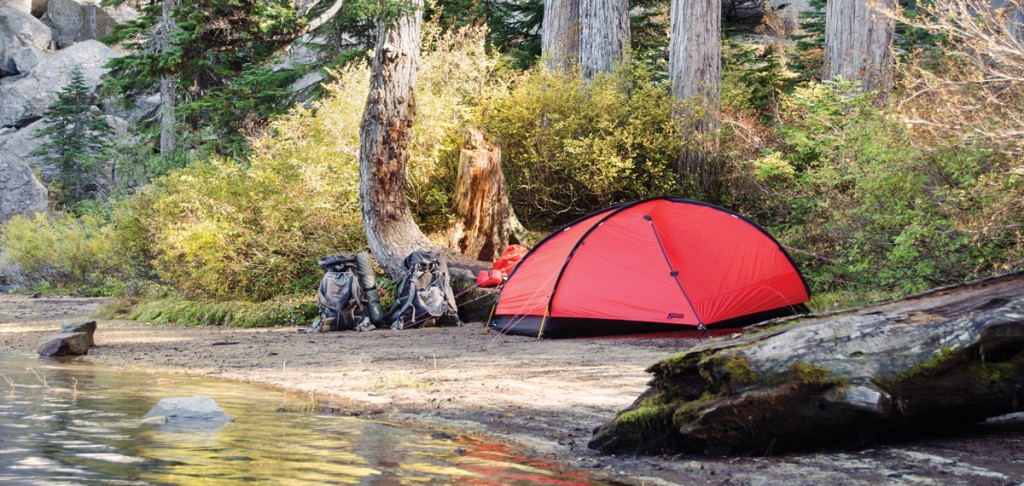 The Blue Label tents are the special use tents and shelters. The line currently includes the Atlas, Altai, and the Stalon which are all group tents of extraordinary size. The Atlas is an outer shell only and can fit up to 8 people. The Altai is a cleverly designed group tent that uses one central pole that is included, and trekking poles are used to hold up the outer wall. The Stalon is a behemoth of a tent that sleeps up to 14 people and is modeled after some of the tubular tents.
Hilleberg also carries an assortment of shelters that are also for special uses. The Rajd is a genius design of a tent that sleeps 2 people, uses 2 trekking poles for structure, and weighs in at a total of 2lbs 7 ozs. including the 10 V-Pegs. Other shelters include the Bivanorak, Mesh inner tents, the Windsack, and various sizes of tarps.
Although BlackOvis.com currently carries the Red Label Hilleberg tents, we are happy and able to order any size or accessory directly from Hilleberg!