If you go back several years, some might look at you funny and wonder why in the world you are wearing hiking boots in the whitetail woods. For many of the older generations, the only type of hunting boots that comes to mind are the old classic rubber gumboots. For the winter time you may even throw on an insulated pair and you would be good to go. Boy, but if you had any walking to do, you were destined to have a soaking wet sock by the end of your jaunt. Fortunately, innovation and technology has brought more and more advanced footwear into the hunting community and it's spread to even us whitetail folk in the midwest.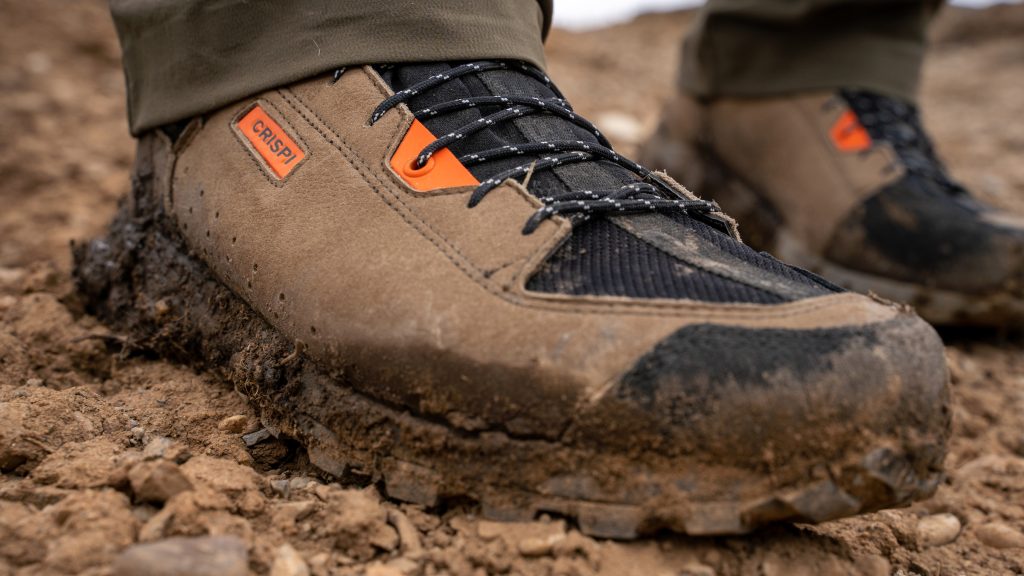 A few years back I had heard nothing but great things about Crispi boots all over the internet and figured it was time to give these things a try. Granted, I was heading out for my first elk hunt ever so I especially wanted a nice pair of boots. Despite that being another reason for wanting the boots, I was convinced that these would be great for early season hunting and I can wear my rubber insulated boots in the colder conditions. Well, it wasn't too long after hunting season that I had purchased a pair of insulated Crispi Guide boots. 
Today, you will likely find me in one of three different pairs of Crispis. 
These are great for hiking, hunting, or trail running shoe. They are super lightweight and ready for any adventure. They are equipped with a speed lacing system so you never have to worry about tying or untying. These are my go-to shoe when it comes to everyday activities, working out, checking trail cameras, or shooting the bow. If I could only have two pairs of Cripsis in my life, these would be one of them.

Crispi Summit GTX Uninsulated Boot
My very first pair of boots I have ever purchased. To this day, these are still my favorite boot for early and mid-season whitetail hunting. They are very lightweight and great for climbing in and out of my tree stand. Whether I am crossing creeks or trekking through thorn bushes, these have never let me down. For cooler evenings, toss on a lightweight sock and you're good to go.

Crispi Guide GTX 200g Insulation
It's 20 degrees out and the wind is blistering throughout the Iowa river bottom. An insulated sock and my Crispi Guide's are the perfect application for the day's sit. Versatile enough to make the trip in and out but still provide a comfortable amount of warmth without breaking a sweat. These boots have both been excellent for me when sitting or hiking in colder conditions. With a great moisture wicking sock, you are in good shape to take on many types of endeavors.