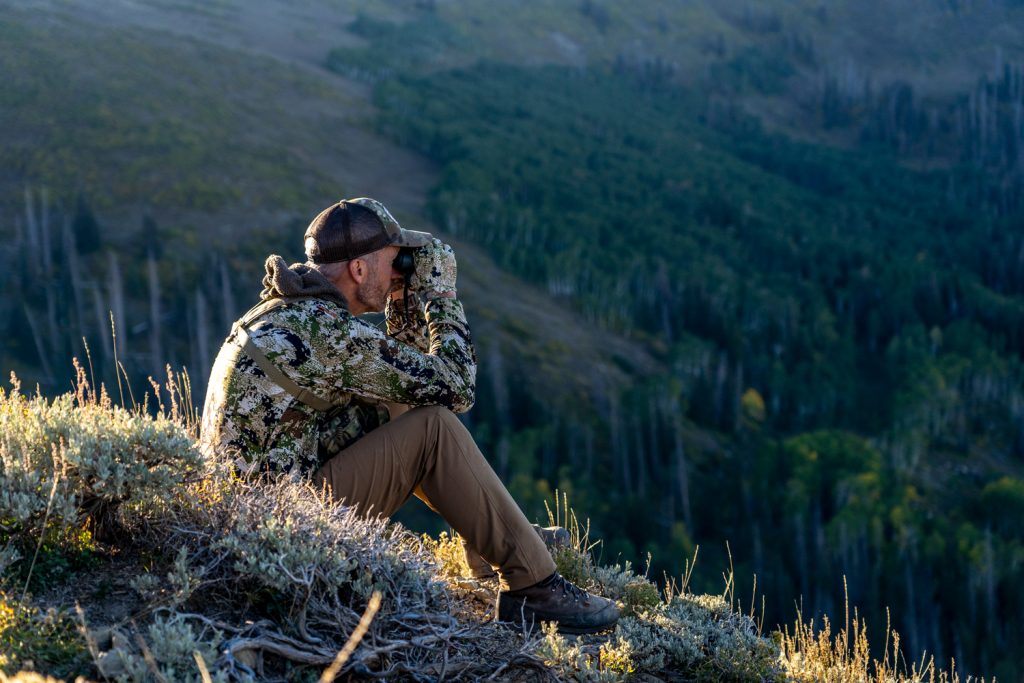 Earlier this year, Sitka introduced a new jacket and hoody called the Ambient Collection.  The thesis behind this new piece of gear is to use it as a mid-layer insulation piece, that breathes well, and manages moisture in active situations. This was interesting to me and got me thinking about the difference between active and static insulation. My hunting style lends itself more toward activity rather than sitting for long periods of time, so the focus of this article is to define those terms and give a full review of the Ambient Hoody that I have been testing this past summer and early fall.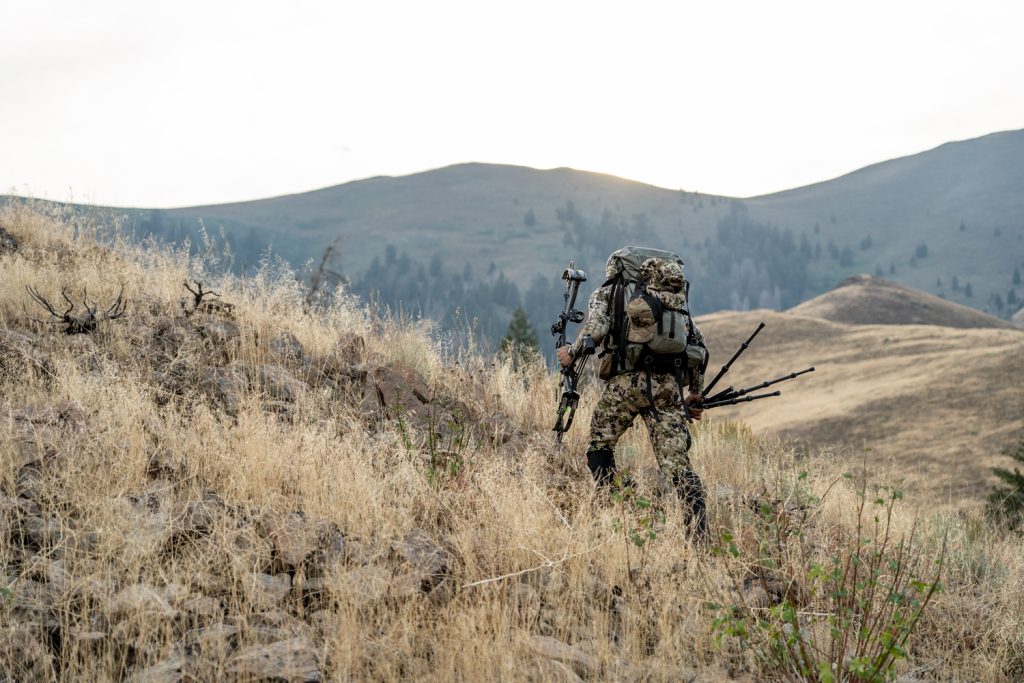 Active Insulation
Active insulation will adapt to the environment. Ideally, this insulation material is light, breathes well and dries quickly. Typically, it is worn over a base layer to give you warmth but not so much that you sweat out the system. What I mean by that, is if you are charging up the mountain and the garment doesn't breathe well, you will overheat which leads to dehydration and the onset of chills because you must strip layers to cool down. Basically, the garment becomes useless. The goal is to create thermal equilibrium meaning you can keep up your activity and not overheat. Usually, the best active insulation is synthetic based on the properties described above. Some of the best active insulation materials is PrimaLoft and Fleece.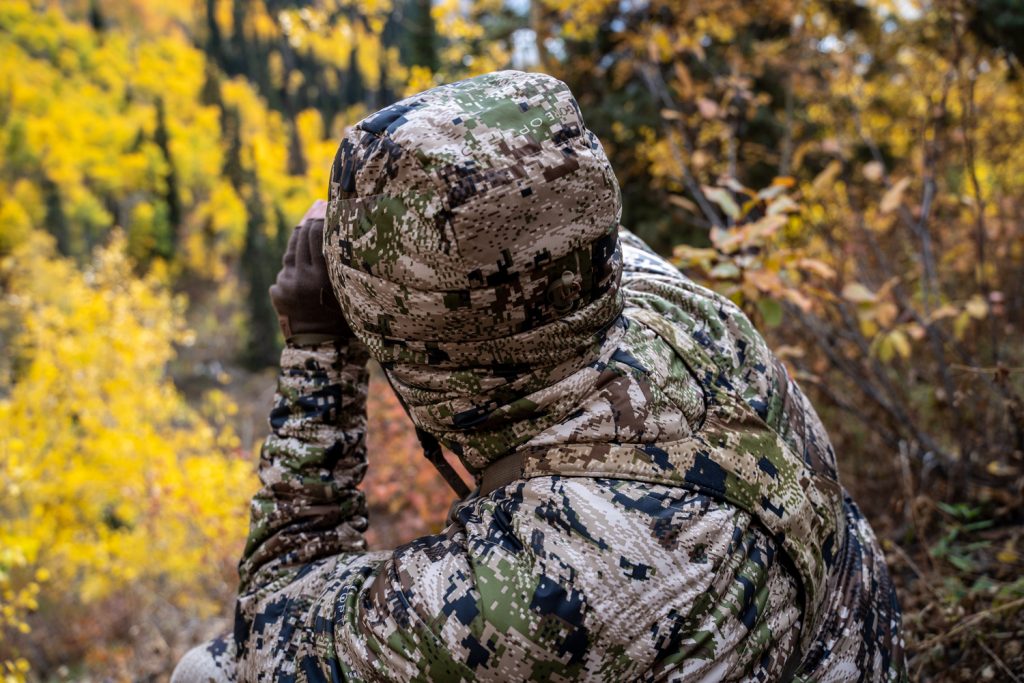 Static Insulation
Static insulation is designed to dramatically slow heat loss through radiation. It should also arrest most heat loss through convection, but some compromise is allowed. The need for static insulation drops off as temperatures climb well above freezing, and the need increases dramatically as temperatures fall well below freezing. If you are cold standing still, you might need some static insulation. A good example of static insulation is a down puffy jacket. Not great when you are creating sweat through activity but perfect for maintaining body temperature while glassing on a wind-blown ridge. Static insulation (i.e puffy jacket) can also be packable and lightweight and is usually worn over all your other layers.

In the field application
Depending on your hunting style, most hunters should be utilizing both active and static insulation. The type of insulation you choose has some tradeoffs. For example, Down is vulnerable to moisture, it is more difficult to care for, and is more fragile. Synthetic is heavier, not as compressible, and it degrades more rapidly with use.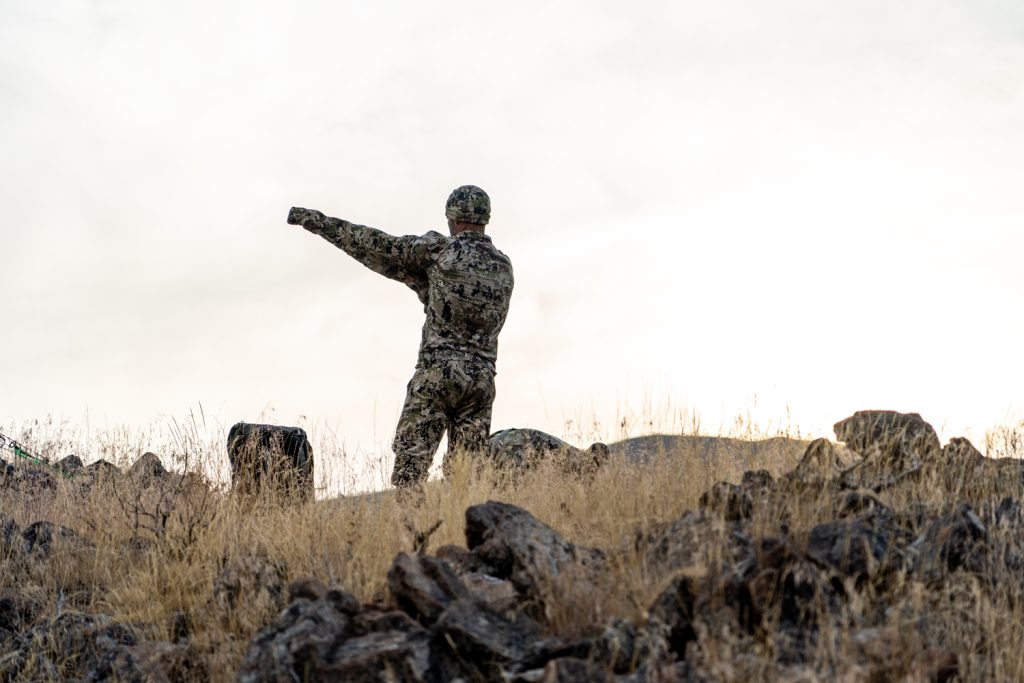 My first experience with the Ambient hoody was in late July when I was doing one of my training hikes.  I didn't need an active layer for this hike, as it was about 55 degrees when I started hiking, but I want to see how well this active hoody would dissipate heat.  My route climbs about 1200 feet in elevation over 2.5 miles and then it loops around so the total hike is 5 miles.  I was wearing a 60lb pack with a full bino harness, so I had the hoody pressed against me on my chest and on my back.  As I started hiking, I got warm but was not overheating. Normally I would shed my insulation layer on this type of hike but didn't feel like I needed to, so I kept going.  I wore the hoody for the entire hike and when I got back to the truck, I felt sweaty.  I dumped the pack and took off the hoody.  My t-shirt was soaked but amazingly the hoody was completely dry.  It had effectively dissipated the heat and moisture from my body even with the pack on and wearing a cotton t-shirt under it.  Prior to this test, I was wondering how this new hoody would integrate into my system.  This first test was impressive. I'm confident, a good wicking base layer next to the skin with this over the top is all a guy will need on a cool September morning.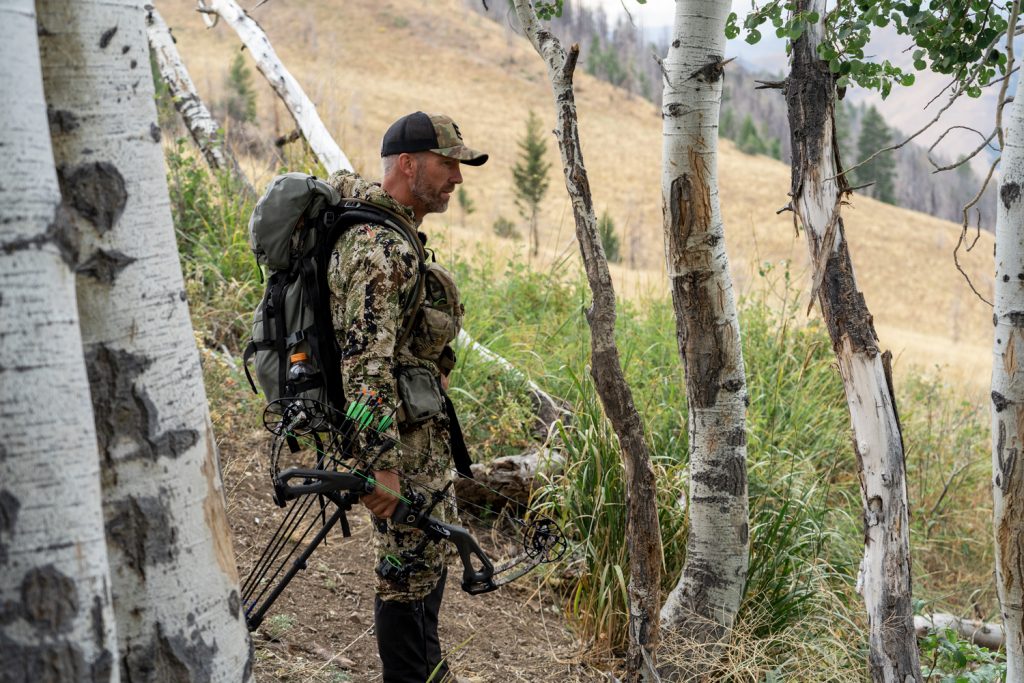 Fast forward to my September Idaho elk hunt.  The weather for this hunt was fairly mild with temps ranging from a high of 80 degrees down to mid 40's at night.  We were also using horses on this hunt so we would ride into our hunting areas, tie off, and then hunt from there.  This is steep, open country so the cool early morning horse rides quickly turned into a steep climb to get into the elk.  I wore it until mid-morning without feeling uncomfortably warm. The Ambient performed really well in these conditions.  In fact, all I needed for the entire week was a synthetic or merino base layer and the Ambient hoody.  I was impressed with the overall durability of the material as well as how quiet it is in the thicker brush. 
Overall Impressions
I'm excited to continue to push this hoody to the limits as the temps get cooler this fall.  I plan to wear it on the Utah extended archery hunt and a late Nov bull elk hunt.  I have no doubt I will continue to enjoy this hoody as a key piece to my layering system.  For me this active insulation layer checks all the boxes for warmth, durability, quietness, packability, and is true to size.  Great job to Sitka for another fantastic article of solid hunting gear.

- Mark Skousen