Check out the Solid.HUNTING.Gear that the staff here at BlackOvis uses and are familiar with. Thinking of buying a product but not sure how it performs? Check out if any of us use it and give us a call!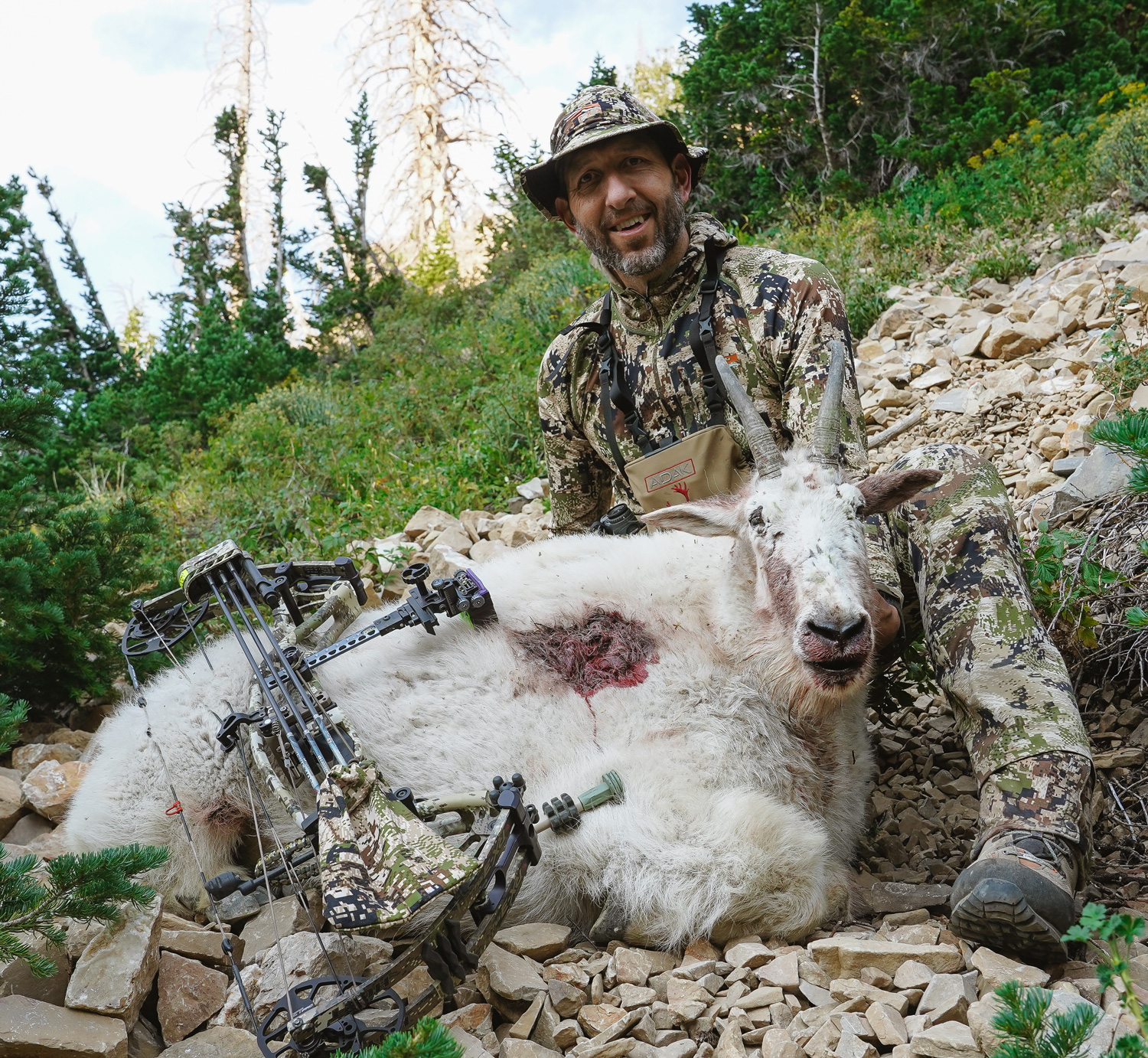 Details
Hunting Style: Archery
Favorite Species: High Country Mule Deer
Dream Hunt: Mountain Caribou
Next Gear Purchase: Swarovski NL Pure 12x42
Other Pursuits: Cycling, family, planting trees, backcountry skiing.
Weapon Setup
Bow: Hoyt RX3, Draw Length: 30.5", Poundage: 67 lbs
Sight: Black Gold Pro Sight, 8" dovetail, 4 pin slider
Rest: Hamskea Trinity Hunter Pro
Release: Stan Xtinction 2 Index Release
Stabilizer: Bee Stinger MicroHex Counter Slide
Arrows (and weight): Easton Carbon Injexion with Titanium half out - 504 grains
Quiver: Tight Spot 5 Arrow
Broadhead: Grim Reaper Mini Mag 4 blade expandable 100 grain
Clothing Setup
Body Type: Slim, tall
Height: 6'4"
Weight: 192 lbs
Jacket: Sitka Kelvin Lite Hoody (XL), Stone Glacier De Havilland Jacket (XL).
Pant(s): Sitka Apex Pant (34T), Sitka Timberline Pant (34T)
Shirt(s): Sitka Core Lightweight Hoody (XL), Sitka Heavyweight Hoody (XL)
Base Layer Top: BlackOvis NWT 150 Lightweight Merino Blend Short Sleeve Crew (L).
Base Layer Bottom: BlackOvis NWT 200 3/4 Midweight Merino Bottom (M)
Gloves: Sitka Ascent Glove (L)
Rain Jacket: Sitka Cloudburst Jacket (LT)
Rain Pant: Sitka Cloudburst Pant (LT)
Footwear: Crispi Nevada GTX (12), Crispi Lapponia GTX (12)
Socks: Darn Tough 1972 Light Hiker Micro Crew, Stone Glacier SG Ram Performance Sock, Farm to Feet Damascus Lightweight Crew
Other: Soonie Cap, Sitka Kelvin Active Hoody (XL), Stone Glacier Helio Hoody (XL).
Essential Gear
Binos: Vortex Razor HD 10x4, Swarovski EL 12x50.
Spotting Scope: Swarovski ATX Angled 65
Knife: Benchmade Hidden Canyon Skinner, Argali Carbon Fixed Blade
Game Bag: Ovis Sacks, Argali High Country.
Pack: Mystery Ranch Beartooth, Stone Glacier Krux 40/65.
Trekking Poles: BlackOvis Crestone, Black Diamond Carbon Distance FLZ
Tent: Hilleberg Anjen 2GT, Big Agnes Fly Creek HV 2P
Sleeping Bag: Big Agnes Mystic UL 15, Stone Glacier Chilkoot 15.
Stove: MSR Windburner
Rangefinder: Vortex 4000
Bino Harness: Adak Bino Harness