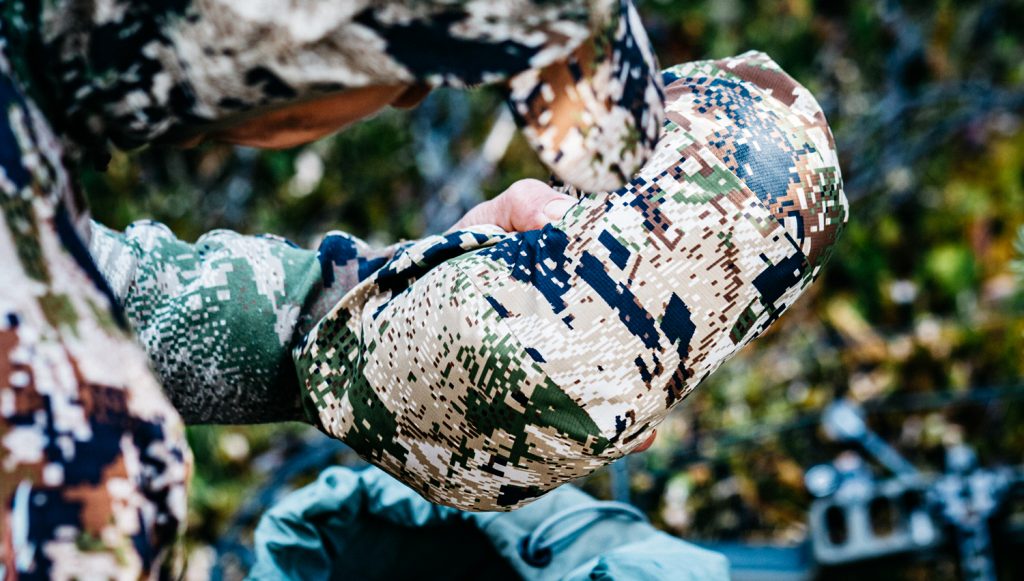 I just returned from a week-long black bear hunt on Prince of Whales Island in Alaska. Prince of Wales Island is located about 600 miles north of Seattle, Washington in Southeast Alaska near Ketchikan. The island gets about 220 inches of rain per year and 39 feet of snow. This is compared to about 10-12" of rain where I live in Utah on an annual basis.


This was my first time hunting the island and I was hoping that we might have a drier than normal hunting week. That didn't turn out to be the case. We arrived on Sunday May 30th and returned on June 6th. This week ended up being one of the wettest weeks recorded all spring with nearly 10" of rain in one week. Although this made hunting conditions very difficult, it ended up being the perfect place to test out my new Dew Point Rain Gear.

A few months before my hunt, I reached out to my friend John Barklow, Sitka Big Game Product Line Manager, and told him about my hunt. I already had a set of the heavier Cloudburst and Stormfront rain gear but was interested to see what John had changed with the new Dew Point line up. Basically, John had been working with Gore for the last 3 years to find the perfect laminate that was not only light but very durable. He hit a home run with the new Dew Point.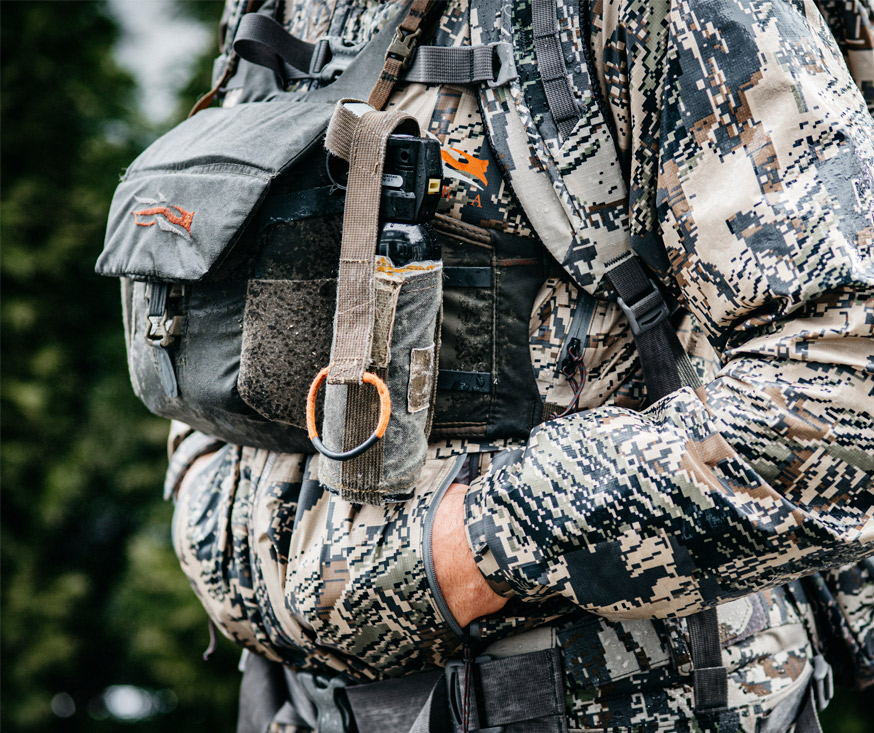 We arrived in Ketchikan on Sunday May 30th and ended up taking a 3-hour ferry ride over to the island. Then we drove several hours to the North end of the island where we stayed at Eagle Lodge Alaska. As part of this package, we had access to a 4-wheel drive and 16' skiff to search for bears. The two primary methods of hunting the island are either cruising the shoreline in a skiff in search of bears coming out to the beach front to feed in the thick grass or to drive old logging roads where the bears are searching for the newly born Black-tailed Sitka deer fawns. We tried both methods throughout the week and my buddy ended up shooting a nice bear on the 2nd day at 7 yards coming out of the thick brush coming to a predator call.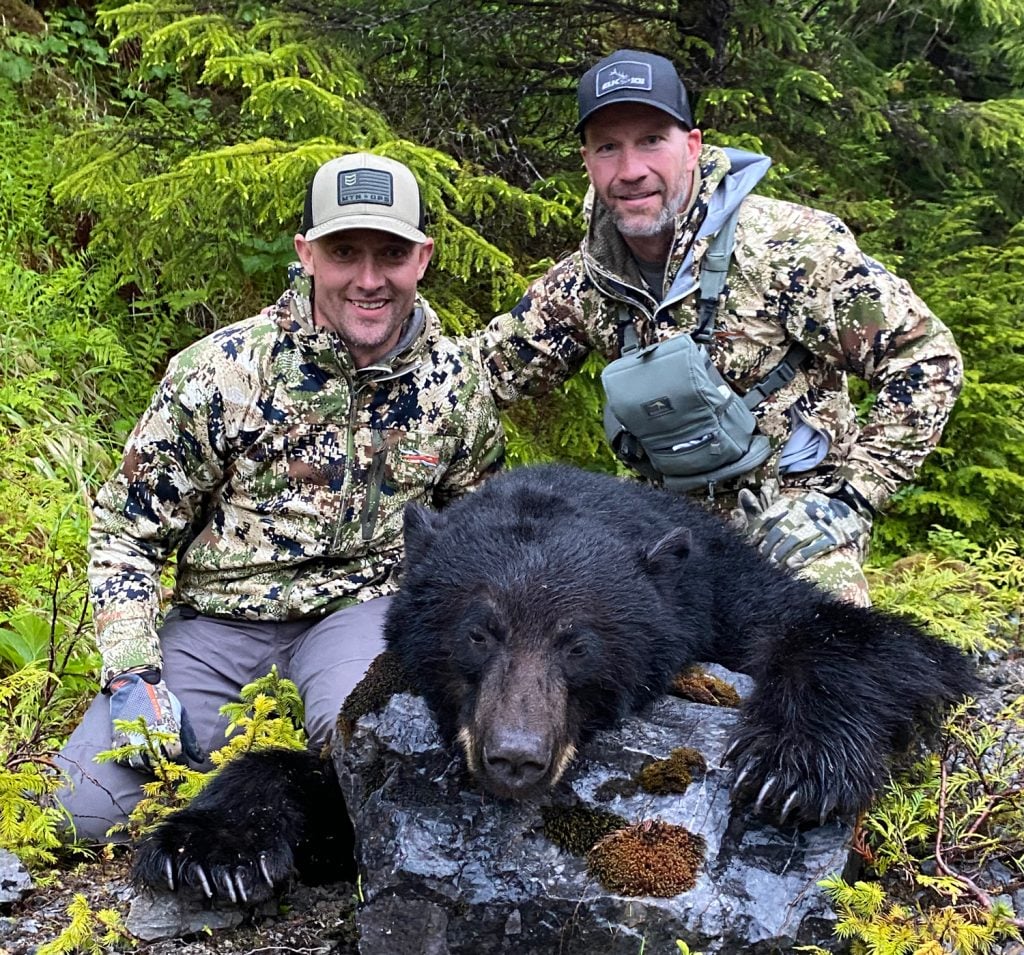 Because the new Dew Point is so light, I basically wore it the entire week and never took it off because it never stopped raining. I opted not to take waiters but instead wore the rain gear with a nice pair of Peax gaiters on top which basically sealed off any water coming into my boots. The Dew Point was also very breathable for the times we did get out and do some active hiking on the roads or ventured into a rain-soaked meadow. I utilized the pit zips several times when my core body started to heat up. I never felt like the rain-soaked gear got heavy and saturated like some rain gear tends to do. It was also very durable as I never had any rips or tears as we made our way through the dense rainforest. I did end up tearing my pack rain cover trying to navigate through some nasty tangles but the rain gear held up just fine.

All in all, I was very impressed with the new Dew Point from Sikta. At just shy of 22 oz, I plan to carry this rain gear in my pack for all my hunts because it is so light and compact. John Barklow hit a home run with the new Dew Point rain gear and I highly recommend it.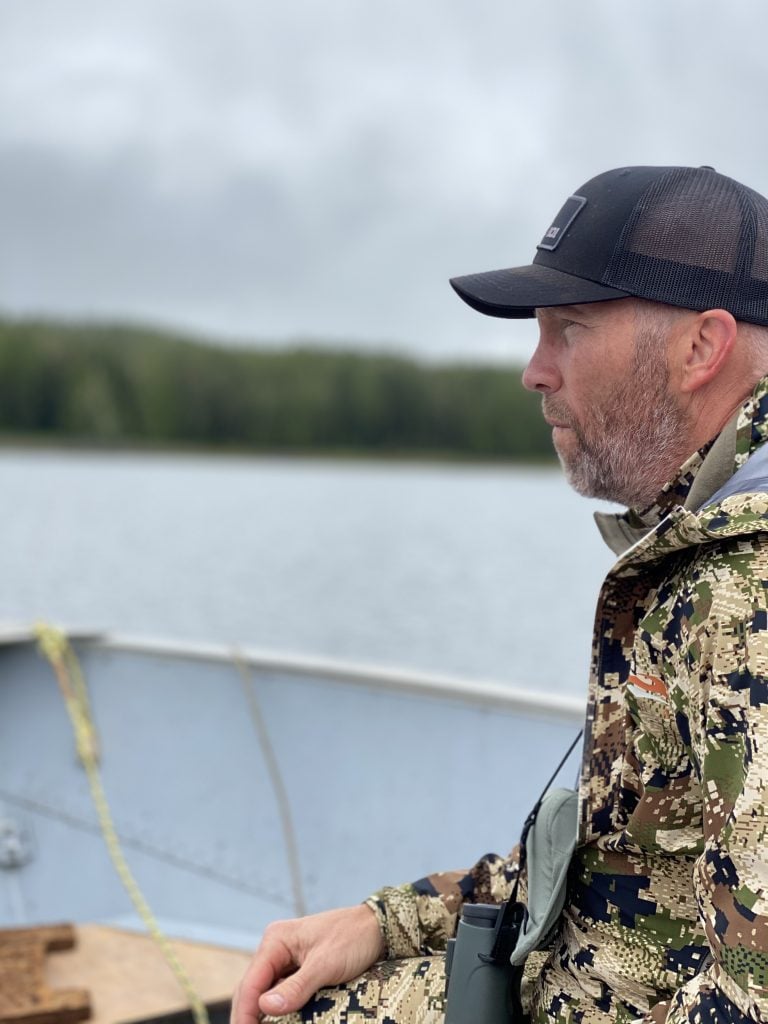 Here are some tech specs on the rain gear.

Jacket:
3-layer GORE-TEX 20-denier nylon ripstop
Cut to accommodate added layers
Pit zips expel heat on uphill slogs
Chest pocket positioned to work with Mountain Optics Harness
Micro-taped seams for weight reduction
Weight: 12.5 oz.
Pant:
3-layer GORE-TEX 20-denier nylon ripstop
7/8-length side zips vent for expelling heat and easy on/off
Adjustable nylon web belt
Weight: 10.5 oz.
Jeff Skousen