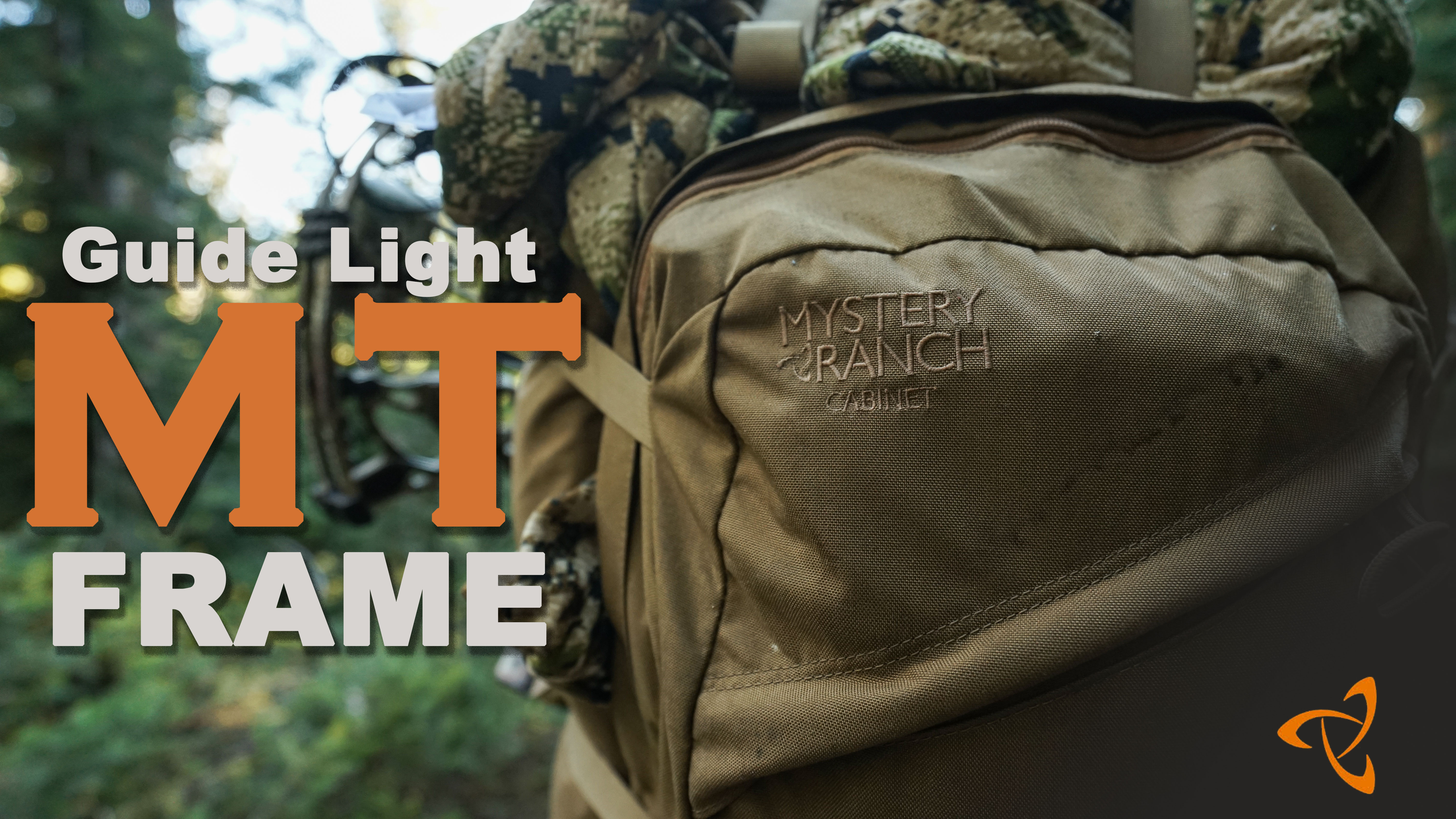 Looking to buy a Mystery Ranch pack? Trying to decide between Mystery Ranch or another pack brand? Already part of "The Ranch" family but looking to upgrade? If you answered yes to any of these questions you came to the right place!
For the last 20 years Mystery Ranch has been making some of the best packs on the market. They are tough, durable, and effective. They have a wide variety ensuring you can always find the perfect size with all the features you need for any outdoor occasion. Mystery Ranch is always ahead of the curve, working hard, especially in research and development, making their packs better and better year in and year out.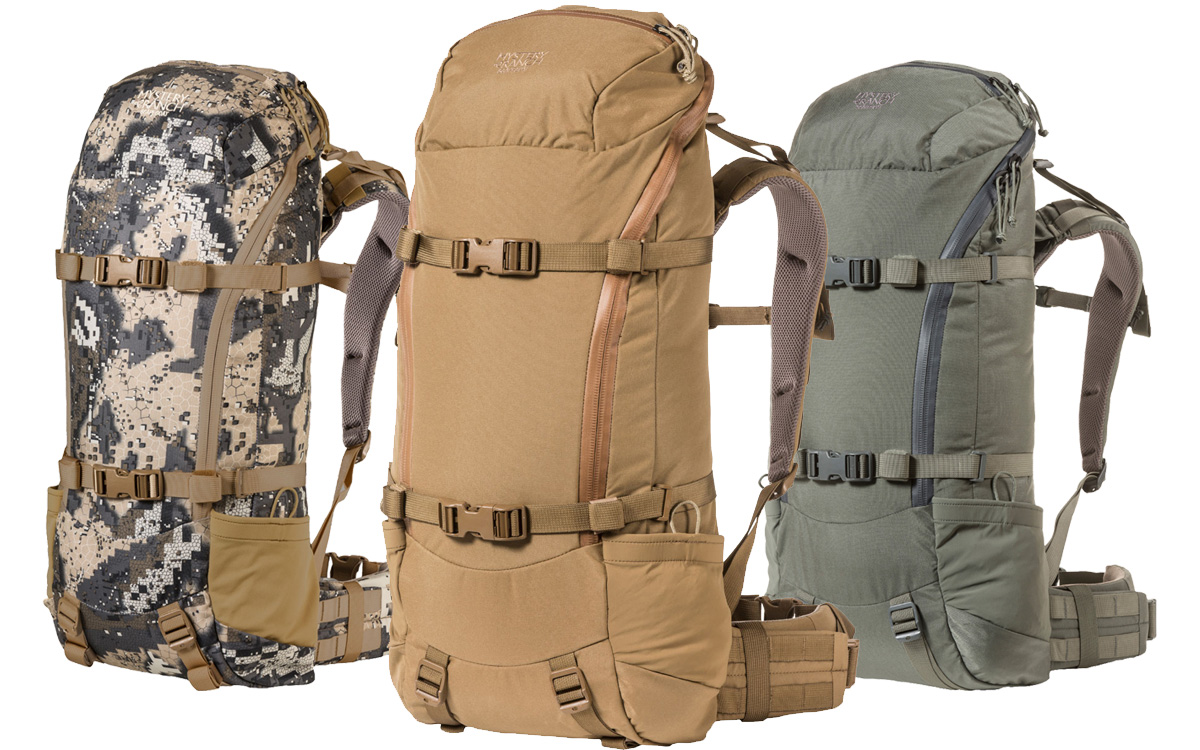 In 2019, Mystery Ranch released their new Guide Light MT Frame, which came equipped on the Selway, Sawtooth and Beartooth packs. This frame was a game changer. Now in 2020, Mystery Ranch will be using the new MT Frame throughout the whole lineup of load hauling packs. Lets layout the key upgrades so you can see what makes the new Guide Light MT Frame so great.
WAIST BELT
The Guide Light MT Frame now features a 5 pice waist belt, compared to a traditional passthrough waist belt. The 5 piece offers a natural bend, I find that it forms a better mold around my hips giving me a better fit and added comfort. You can see that even when the waist belt isn't buckled or tightened, it still holds that molded shape, compared to a pass through design where the waist belt flares out. My experience is that I don't need to fasten the newer belt as tight, and I can get even better production out of my pack. I can be so much more comfortable while my pack still stays right where it should be.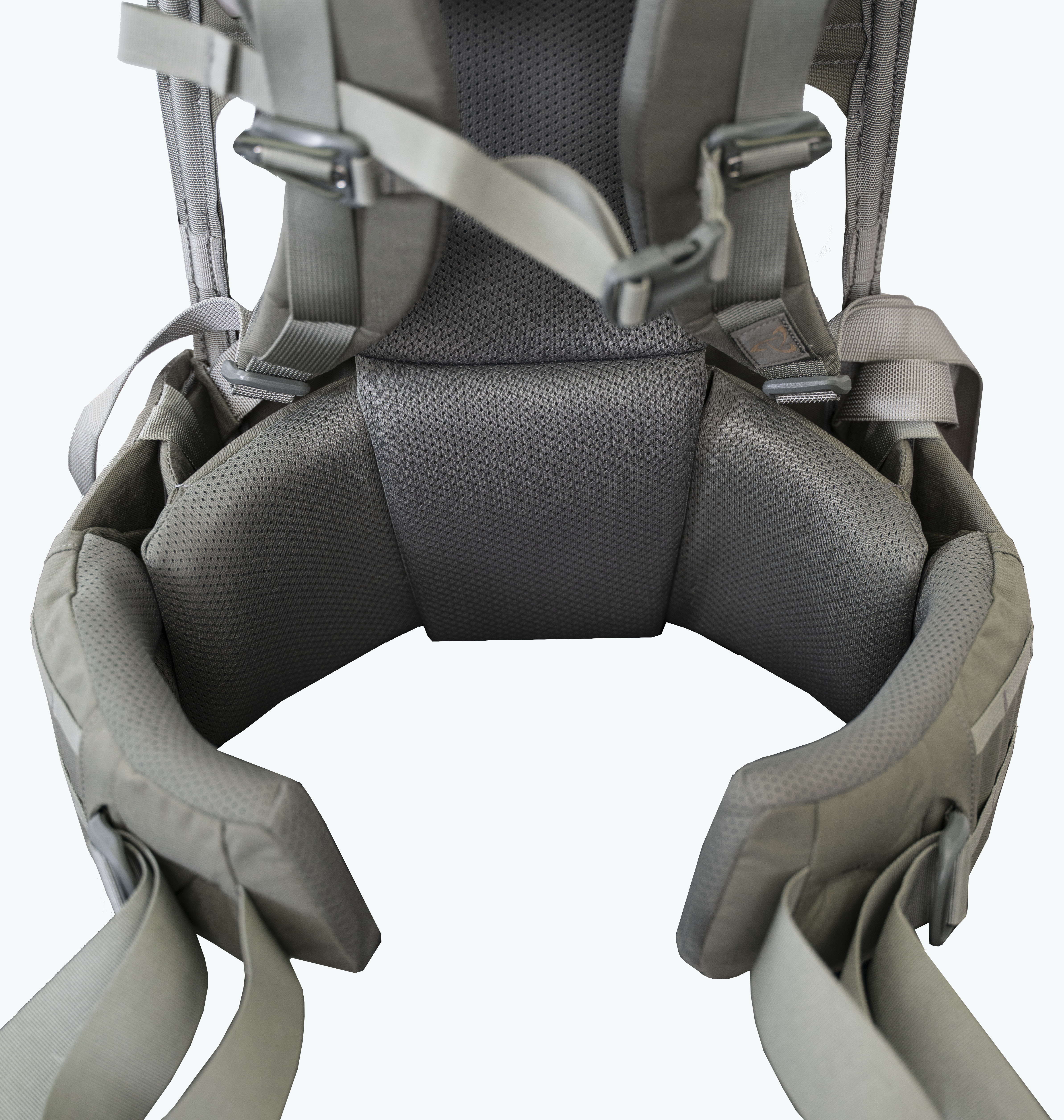 OVERLOAD SHELF
A huge upgrade this year is how easy you can access the overload feature. On the old Guide Light Frame you had to undo the load lifters to separate the bag from the frame. Now you just release the back buckle, then unclip a few side and bottom buckles, and you are ready to load down your back. All the buckles include autolock technology, so once you secure your heavy load you won't ever have to worry about it getting loose, and shifting out of place.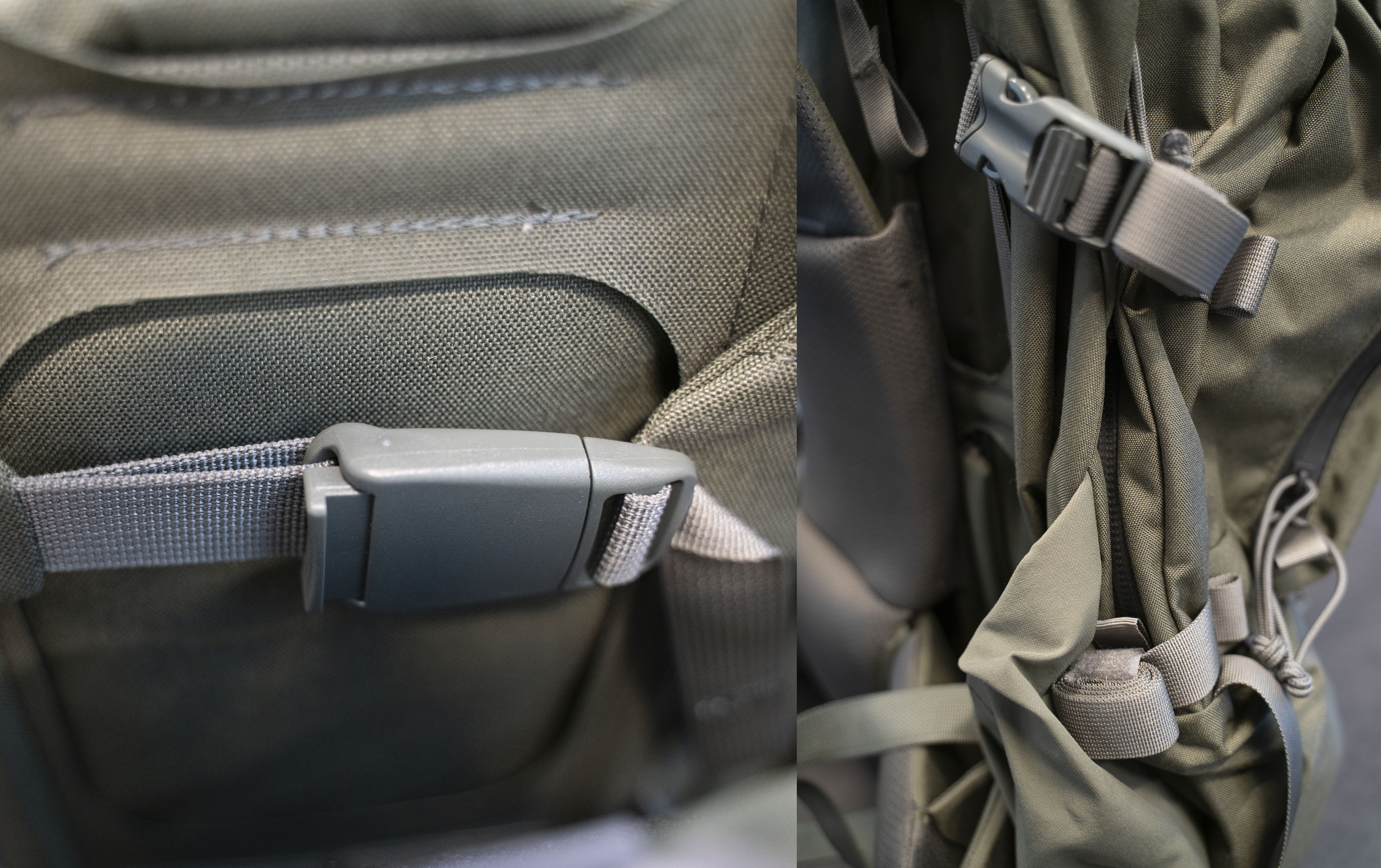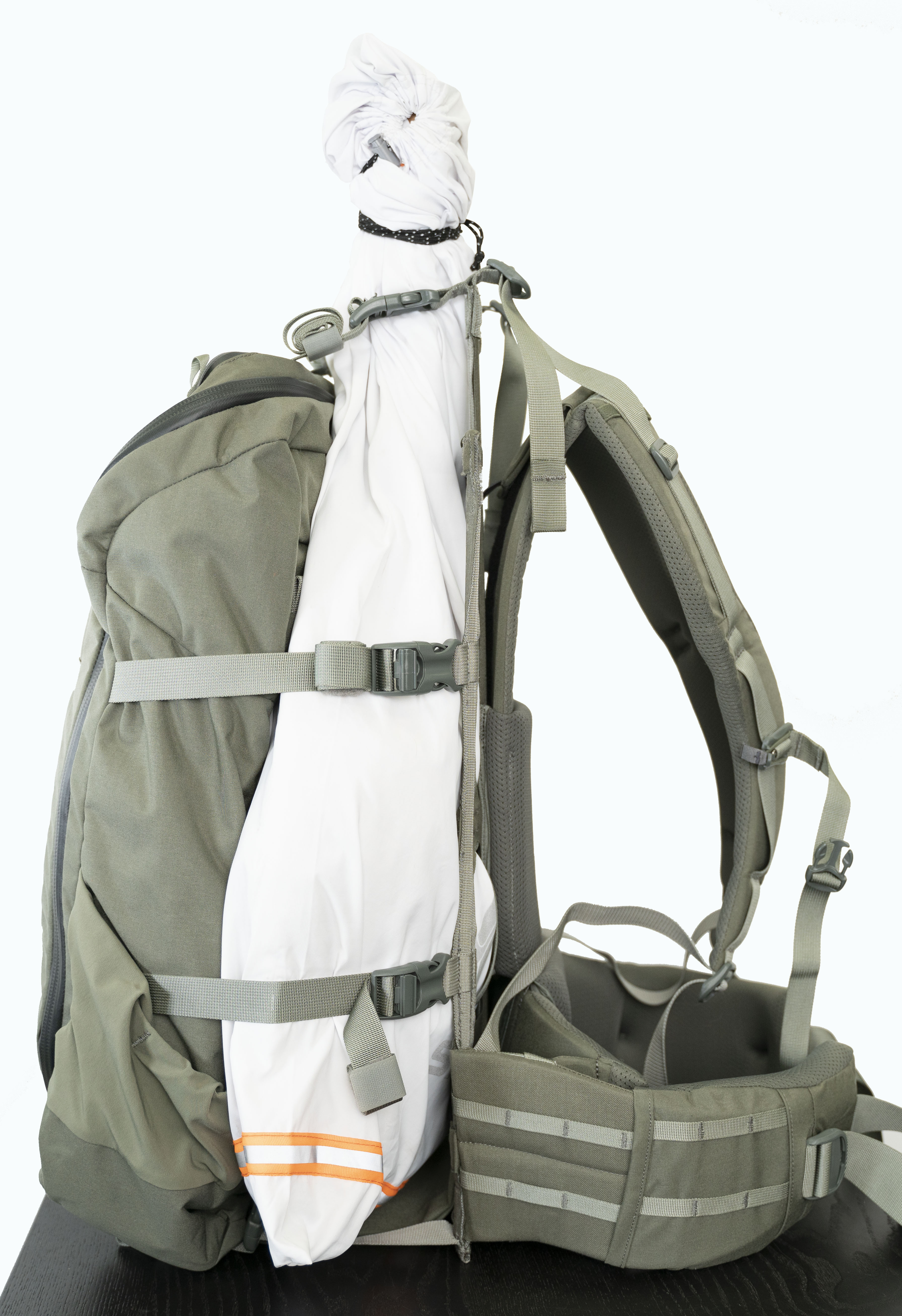 MOLLE WEBBING
One of my favorite new features is the addition of the molle webbing on the waist belt. Mystery Ranch has a number of accessories that you can add, including holsters for a pistol, rangefinder, GPS, and bear spray. You can also add waist belt pockets, and much more. I am able to customize my waist belt accessories exactly how I like them. Allowing me to access my gear quietly and efficiently, when I am in close on a stalk.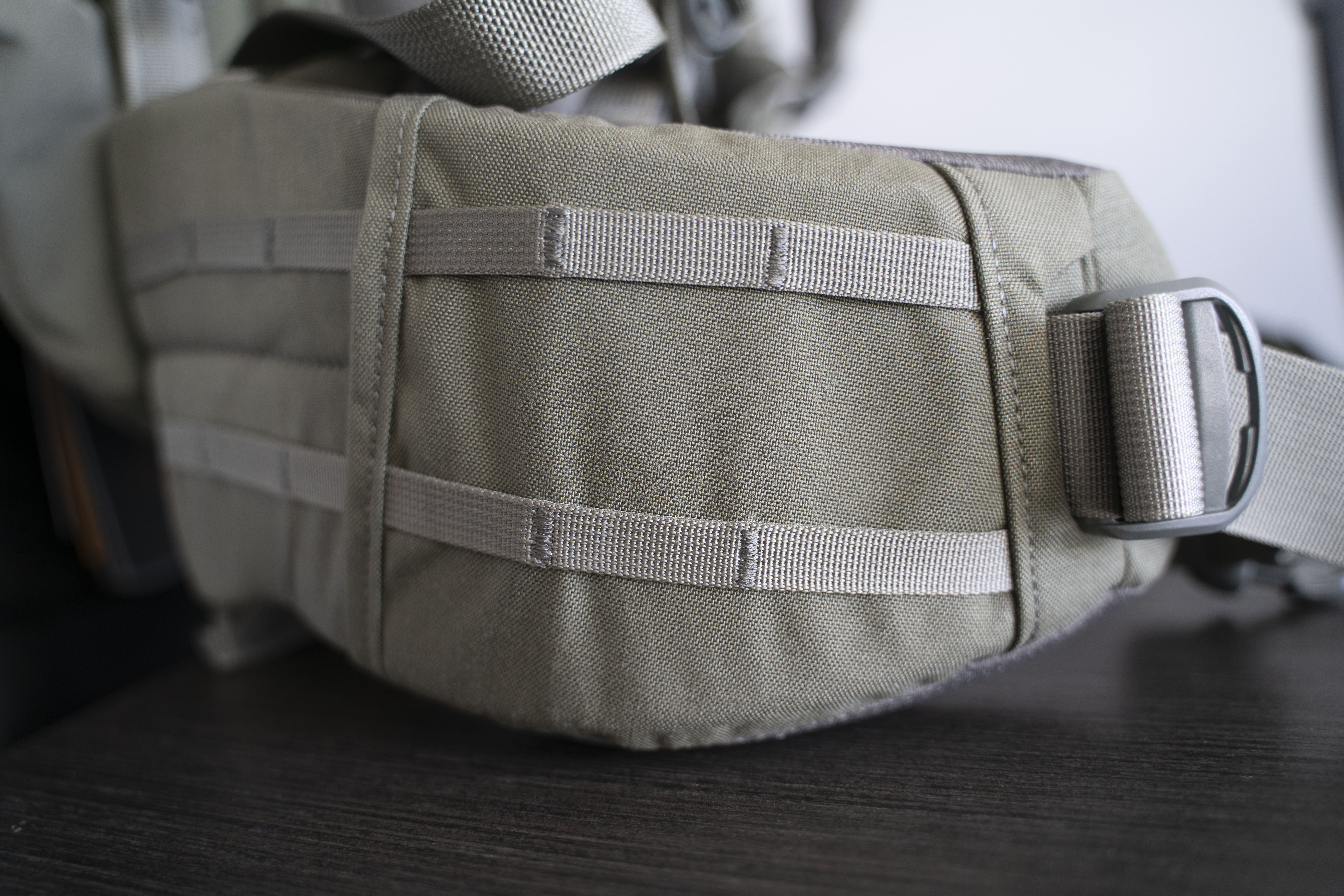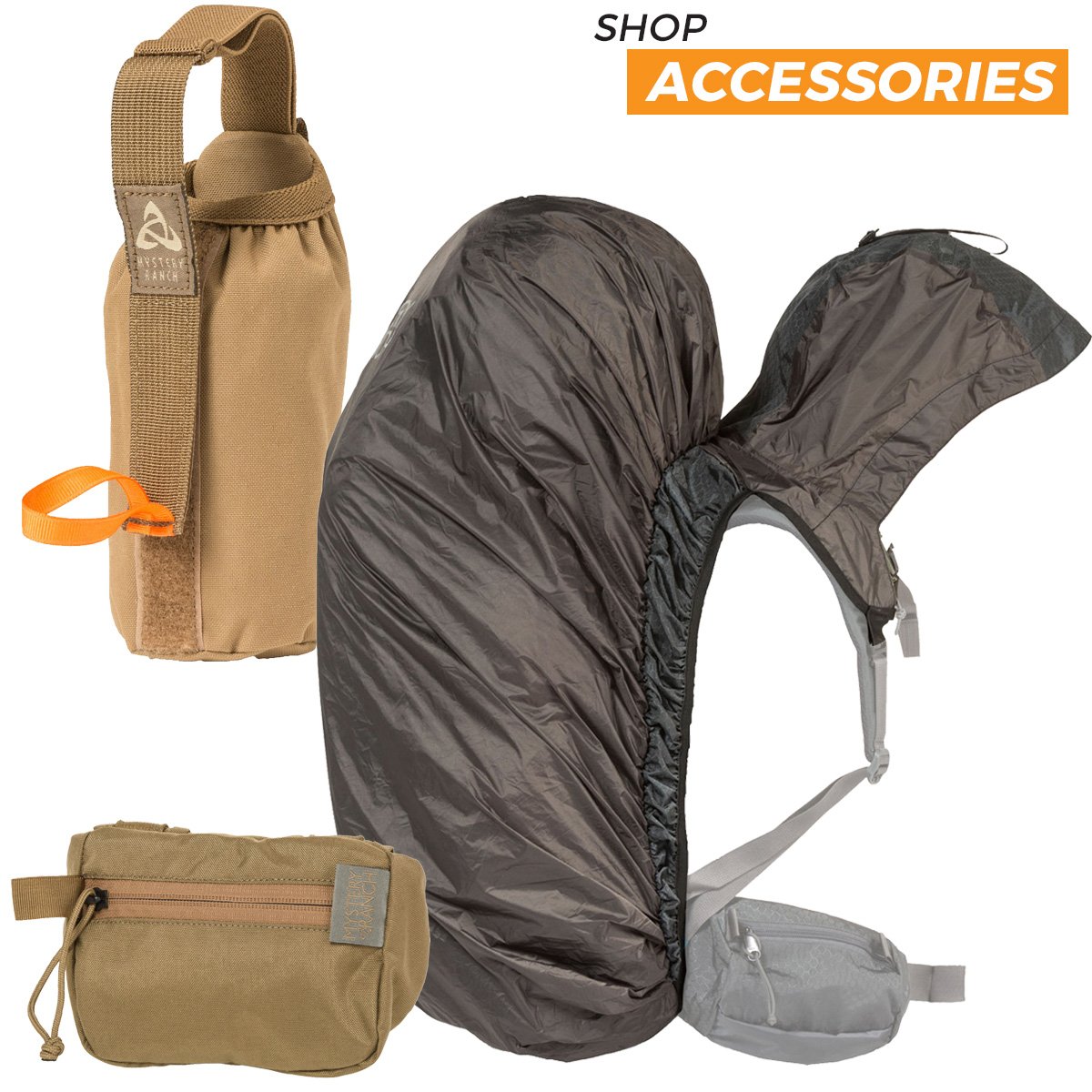 All the Mystery Ranch waist belts use a telescoping design, meaning to tighten the waist belt you pull forward on the adjustment straps instead of pulling towards your back. This helps me get better leverage, so I can really get my pack tight before a heavy pack out.
The Frame still includes carbon rod stays, and is made up of 500D Cordura fabric. The frame is light, but is still strong enough for anything you throw its way. Mystery Ranch uses YKK zippers, so you know that your zippers will still be dependable when you are dealing with dust or other grime, deep in the backcountry.
You have a number of bag options to pick from that are compatible with the Guide Light MT Frame. They range from 1400-6400 cubic inches and have a variety of different features. I was able to find the perfect bag that fits my outdoor needs, and pair it with a frame that I love.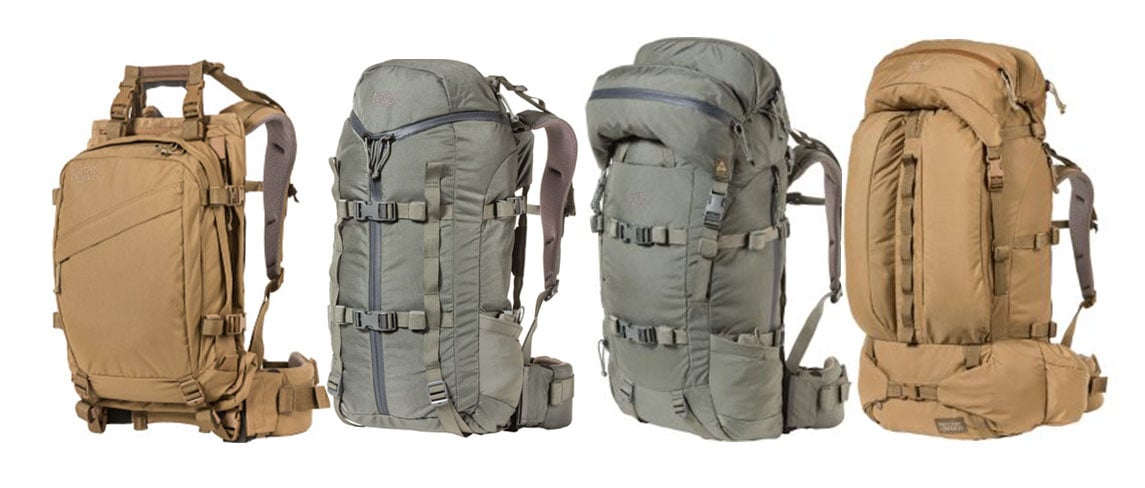 I used my Guide Light MT Frame (Sawtooth 45 Bag) over 50 days this fall, putting it to the test. I carried a full Bison cape on the overload shelf, then I filled the entire interior of the bag with meat. The landscape was brutal, and I spent most of the pack out crawling on my hands. Sure, the load was heavy, but I couldn't have asked for a better performance out of my Mystery Ranch pack. The pack rode on my hips right where I wanted it. The load stayed tight and never shifted out of place. I had no hot spots, rubbing, or pain on the top of my shoulders.
Great gear doesn't make the horns bigger, but it can make the journey a little bit more comfortable. That is why I would recommend any Mystery Ranch pack with the Guide Light MT Frame to anyone. And this is why I don't ever hit the hills without my Mystery Ranch pack on my back.