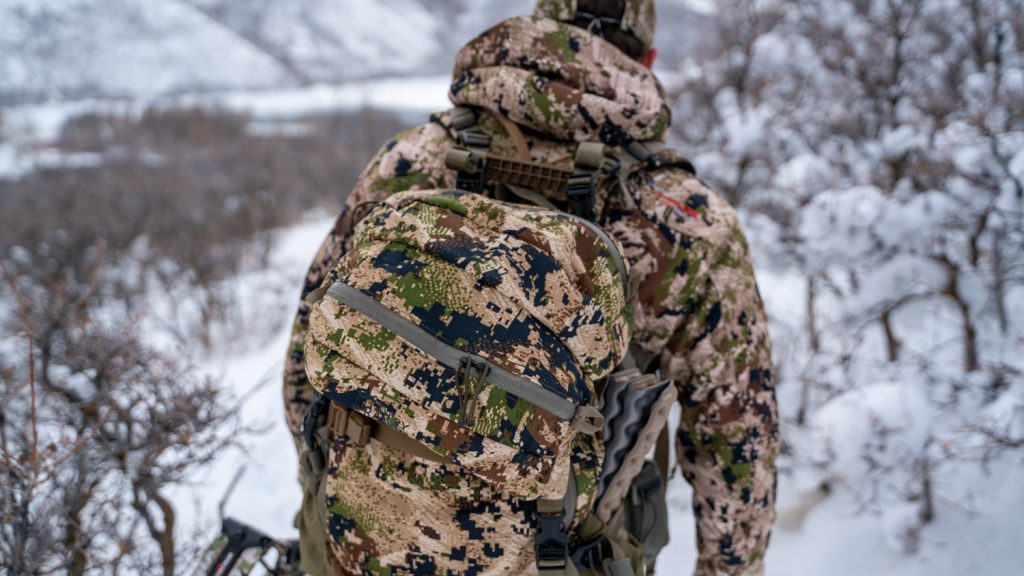 Hunting backpacks have come a long way in recent years. They are stronger, lighter, and more customizable than ever before. A good pack is one of my most utilized and important pieces of gear, second only to a quality pair of boots that fit me well. Packs these days come in all sorts of varieties and sizes, from day packs to expedition packs. You can go ultralight, or with a stouter, heavier pack. The world is your oyster when it comes to choosing a hunting pack. But what you need to decide first and foremost is what am I looking for in a pack? What will your main use cases be: day hunts? Extended backpack hunts? Any and all of the above? Also, what criteria must the pack satisfy to meet your needs (and not anyone else's)?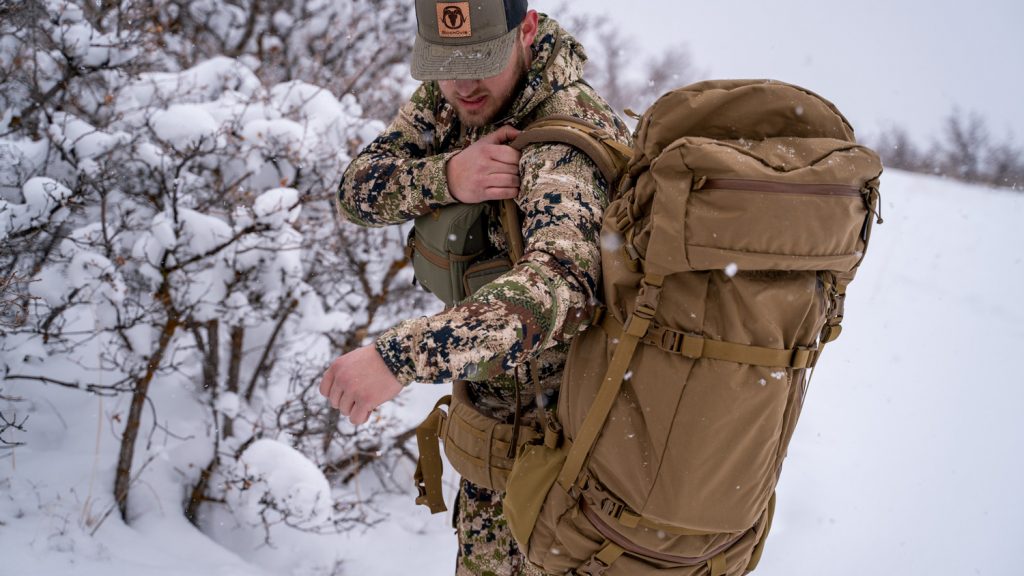 Which Size is Right?
Most all of the top end packs will share several similar qualities such as customizable fit, load lifters, organizational features, and fairly lightweight design. Some packs excel more in certain areas than their competitors, and sometimes the choice can simply come down to personal preference. Personally I think one of the most important things to keep in mind when you're in the market for a new pack is 'what do I plan to do with it?' And I think it's important to be very honest with yourself when answering this question. If all you plan to use the pack for is day hunts, don't opt for the 8000 cubic inch pack. It will be overkill for you. But, at the same time, if you know you'll use the pack for day hunts as well as overnight hunts (or even multi-day hunts) I would suggest sizing up. When I got my first high end pack, I had yet to do a multi-day hunt…but I knew it was a style of hunting I was really interested in. I decided to size up and actually went with one of the biggest packs Kifaru made at the time, and I'm glad I did. I remember when I was preparing to go on one of my first overnight backpack shed hunting trips, before I had my Kifaru. I was trying to force my cheap day hunt pack to be a backpacking pack and it simply wasn't. With just the needed gear for one night, I had more gear strapped to the outside of my pack than I could fit inside it. Moral of the story: when in doubt, size up. Most packs will have the ability to compress down very well when the extra space is not needed. I take my Kifaru with me on any hunt I go on, day hunt or multi-day. I've never found myself wishing I had less space.
Fit and Frame
Fit is one of the most important aspects of a new pack. There are a few important aspects of pack fit you that you need to pay attention to. First is the stay length of the frame. Taller frames generally carry heavy loads better, but if the frame is too tall for your torso it won't ride right. Also, if you have a frame that is too tall it can catch on branches and other objects as you move through the trees. That may not seem like a big issue, but if you're loaded down with a real heavy pack and are constantly snagging on everything it can be downright annoying, and potentially dangerous. Overly tall frames will also hinder your head movement. Shorter frames are sleeker and won't present the same issues in terms of catching on branches and limiting mobility as tall frames will, but shorter frames also naturally transfer more of the load to your shoulders than tall frames do. Following the manufacturers guidelines for determining stay length or frame height will be your best option, and if you're in doubt at all just give them a call.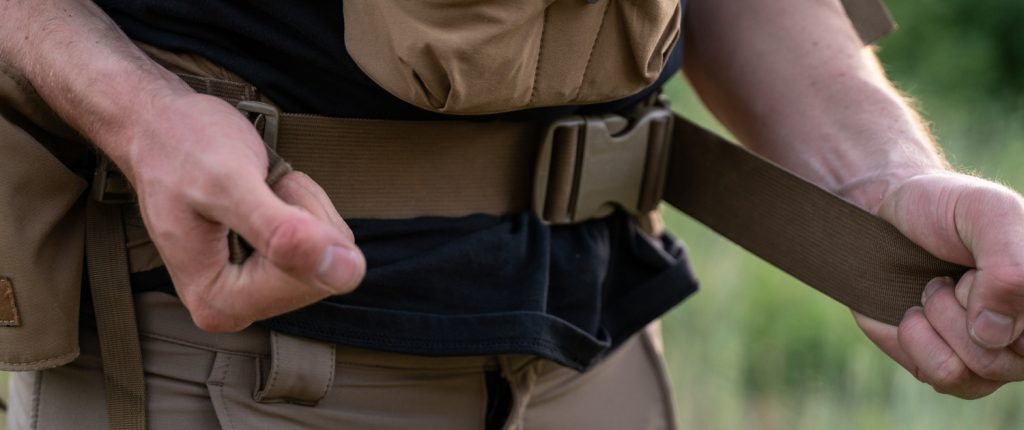 Waist Belt
Another important aspect of pack fit is the waist belt. You need to make sure you get the right size. One thing I've heard people talk about is sizing up to accommodate for extra layers. Don't worry about this as that added girth from extra layers is almost negligible. With waist belts, if in doubt I will size down. If you do choose to size up, you may find that your waist belt will bottom out (meaning you won't be able to tighten it any more) at the worst time: when you've got a heavy load on your back. A quality waist belt will have the ability to be cinched down tight once the hip buckle is done up by pulling away from the buckle on the straps on either side. I've heard this feature referred to as power pulls. This feature is very convenient for cinching down your waist belt under heavy load so the weight rides on your hips properly.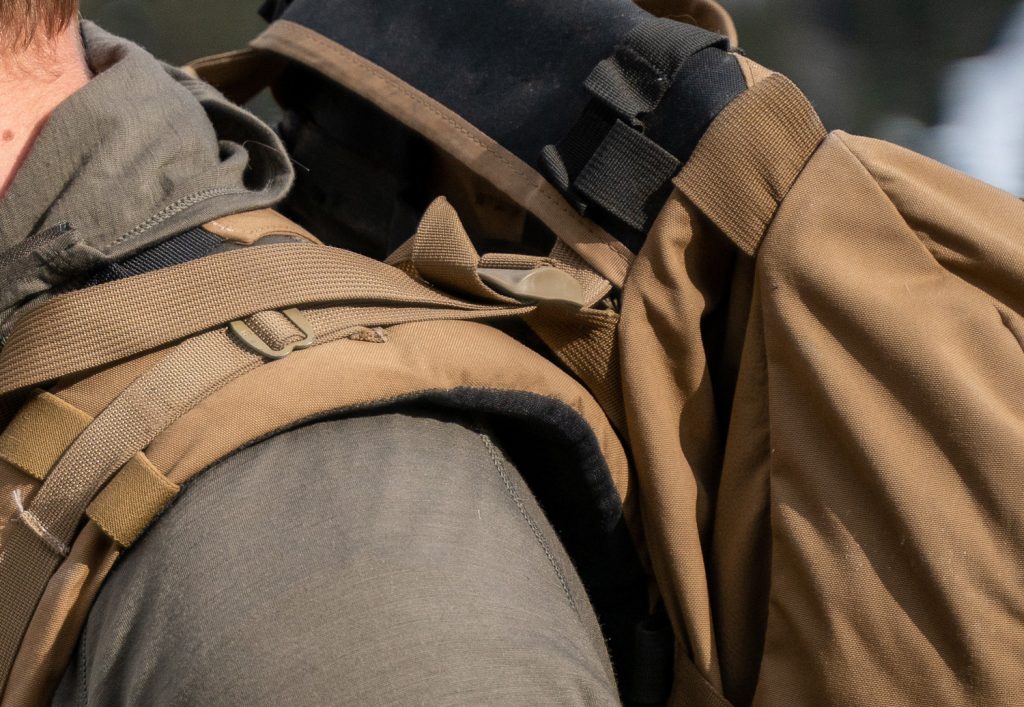 Load Lifters
Load lifters are another very important aspect of a hunting backpack. If you've ever had to pack out something heavy with a pack that didn't have any, you know what I'm talking about. If you just need a day pack and won't be hauling heavy loads in it, load lifters won't be that important to you. Load lifters help keep the weight of your pack off your shoulders. By cinching the top of the load closer in towards your shoulders, you're helping to bring that weight closer to your center of gravity. Load lifters work hand in hand with your waist belt to keep the weight of your pack on your hips and off your shoulders. Generally speaking, the greater the angle size that the load lifter strap is at in relation to your shoulder, the better it will aid you when carrying heavy loads. Usually the load lifter height is dictated by the frame height since the lifter straps will connect somewhere near the top of the frame, although some pack brands have the ability to customize the load lifter strap height.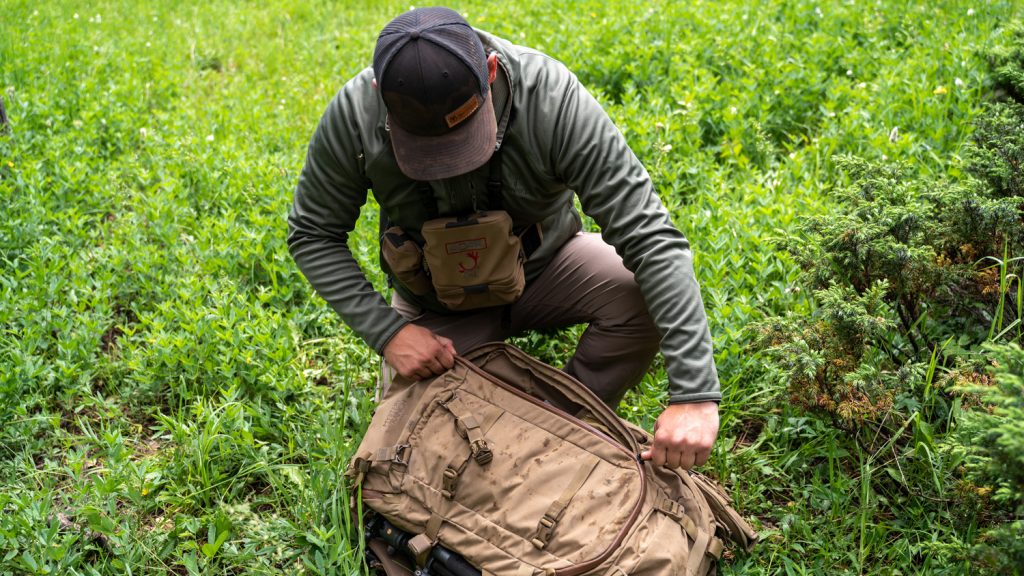 Organization
Organizational ability and access to different parts of the pack is another important feature. I personally prefer packs that have long center zippers for ease of access to items inside when the pack is loaded up. It also makes it easier when loading and unloading. It's very inconvenient when you realize you need something that's buried in your pack and you can't get it without unloading everything. This problem is all but solved with a center zip. Other organization features I like are zippered lids, waist belt pouches for quick access to certain items like a rangefinder or headlamp, water bottle holders, and even the ability to use a water bladder and hose can be convenient.
Adjustability
Overall pack adjustability is very important. From being able to adjust the shoulder strap length, load lifter height, or lumbar pad position, being able to fine tune the pack to fit your body is very important. Not all packs offer the same adjustability options, so look into what each offers before buying. And if you're in doubt or have questions, before or after buying, reach out to the manufacturer. They will often have tips and suggestions that may not have occurred to you and they can steer you in the right direction.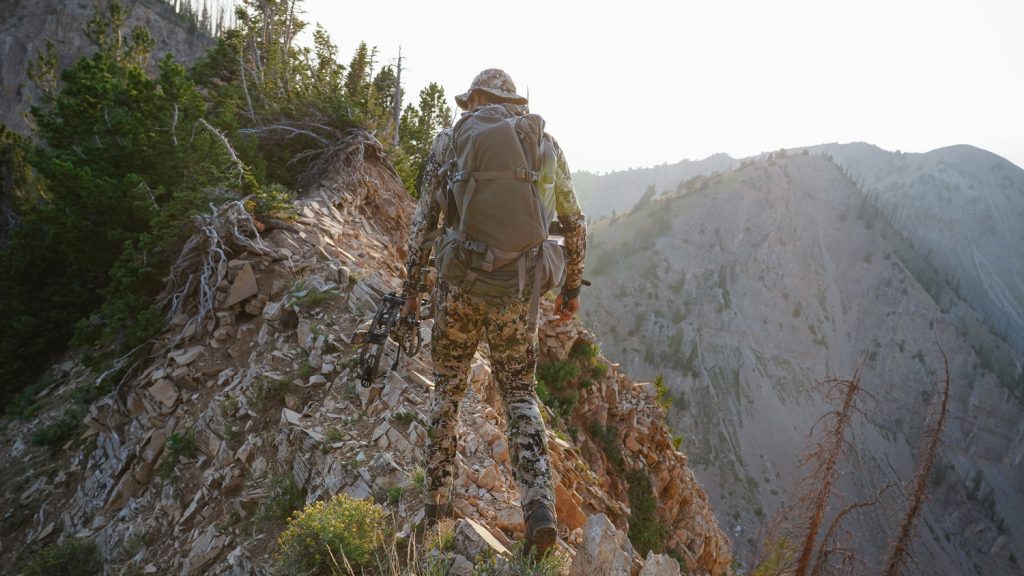 Weight VS Comfort
Pack weight is something else to keep in mind. I used to think that a pack being as light as possible was more important than I do now. Don't get me wrong, a light weight pack is nice, but I think it's much more important to prioritize fit and comfort over pack weight. Don't sacrifice comfort or functionality to save a few ounces. You can get yourself in trouble by selecting a pack that skimps on important features, like a quality waist belt, in order to shave a few ounces.
Conclusion
When you're in the market for a new pack, no review can take the place of trying on the pack for yourself. And when you try it on, make sure you put some serious weight in it. Many pack shortcomings can be covered up and will not be apparent when there is not much weight in the pack. Just a few weeks ago I had the opportunity to visit the BlackOvis.com store front and while I was there I was able to try on a pack I've had my eye on for a while. I had also brought with me a 70 pound sand bag that I use for training hikes so that I could see how this new pack felt with a decent load in it. The importance of actually trying a pack on before committing to it cannot be understated. And if it isn't an option to try before purchasing, the BlackOvis returns process is super fast and super easy! I've done this with different items before like boots, and as long as you don't use the item outside and you can return the unwanted item in the same condition you received it, BlackOvis should take it back without issue. And if you have any doubts about this approach, call them before placing an order and explain your situation.
Once you get your new pack, get familiar with it. Become very familiar with how to take advantage of its various features, like how to separate the bag from the frame to make use of the meat shelf. Educate yourself on best practices for loading a pack, especially if you plan to do extended multi-day trips (heavy items as close to your back as possible), and practice loading your new pack, putting it on, and preparing to hike with it. Don't be the guy taking tags off your new pack at the trailhead on opening morning!